Daily GK Update: 9th May 2020
Maharana Pratap: Fearless Rajput king who went to war with Mughals
It was the year 1572 when Maharana Pratap ascended to the throne after the death of his father Udai Singh II, and it was not long when he went to war with Mughal emperor Akbar. An outnumbered and outmatched Rajputana army lost the famous Battle of Haldighati but it is forever etched in history.
Maharana Pratap Jayanti is observed on May 9 every year to celebrate the birth of the 13th Rajput king of Mewar – Pratap Singh I.
Pratap Singh I, who was popularly known as Maharana Pratap, was born to King Udai Singh II and Queen Jaiwanta Bai. In 1572, he ascended to the throne after the demise of his father.
Soon after his coronation, Mughal emperor Akbar came to Mewar to establish a safe route to Gujarat through Rajasthan. Akbar offered him a chance to become a vassal but Maharana Pratap refused to surrender to him.
Source: Times Now News
Asian Infrastructure Investment Bank approves $500 million loan to support India's Covid-19 operations
The Asian Infrastructure Investment Bank's (AIIB) approved a $500 million loan to support India's Covid-19 operations, according to a release on Friday.
Co-financed by the World Bank, the funds were aimed at enabling the government to scale up its containment efforts and to strengthen the health system to manage future outbreaks as well.
"Building a resilient health system that can effectively treat COVID-19 patients and prevent its spread is the immediate priority. This funding will address this need and strengthen India's capacity to effectively manage future disease outbreaks," said AIIB vice president of investment operations, DJ Pandian.
Source: The Economic Times
Coir Board signs MoU with IIT-Madras for setting up Centre of Excellence for coir applications
Coir Board signed a Memorandum of Understanding (MoU) with the Indian Institute of Technology-Madras, to establish a "Centre of Excellence (CoE) for the application of Coir exclusively or in combination with other natural fibres". It was at the instance of Shri Nitin Gadkari, Union Minister of MSME, the IIT-Madras had earlier validated the research studies so far undertaken by the Coir Board and other agencies in India on Coir Geo-Textiles (CGT) and recommended that CGT can be successfully used to prevent soil erosion in slopes/embankments, river embankments, mine slope dumps stabilization etc. The Institute has also recommended the use of CGT in the low volume rural roads as a re-enforcement material.
The Centre of Excellence (CoE) aims at furthering the research work so far done in the coir sector with the support of IIT Madras team of experts. It will also support the development of relevant technology and evolve standards for production and processing through specific projects and monitor research projects and mentor of Coir Board's research institutes/laboratories. The Centre of Excellence will also assist in generating the Intellectual Property Rights and technology transfer.
Source: Government of India
Prime Minister Research Fellowship 2020 admission criteria changed to allow more scholars: HRD
The Ministry of Human Resource Development (HRD) has made several changes in the Prime Minister Research Fellowship (PMRF). The aim is to increase the number of students who pursue research in the prestigious national institutes. The PMRF extends the research facilities of IITs, IISc, IISERs, NITs and central universities to master's level students from any Indian institute. Now, candidates can apply for the scholarships through two modes — direct and lateral.
In addition to those who have completed MTech degree or are pursuing PhD, candidates who are in the final year of bachelor's in science and technology stream can also apply for the PMRF. The applicants should have a CGPA of at least 8.0 to be eligible to apply. Those who have scored a score of 650 or above in the Graduate Aptitude Test in Engineering (GATE) are also eligible to apply.
Source: The Indian Express
CSIR receives approval for clinical trial of two drugs, 'phytopharmaceutical & favipiravir' to treat COVID-19
The Council for Scientific and Industrial Research (CSIR) has received approval for clinical trial of two drugs to treat COVID-19. The Drug Controller General of India (DGCI) has given approval for the clinical trials of the drugs namely, phytopharmaceutical and favipiravir.
Speaking exclusively to AIR News, CSIR Director-General, Shekhar Mande said that the drug trial will begin within a week. He also stated that CSIR has already been working with pharmaceutical companies for the solution to control COVID-19. Dr. Mande informed that Favipiravir is a proven anti influenza drug used in Japan, China, and other countries while Phytopharmaceutical is a herbal medicine extracted from plants.
Source: All India Radio
World Migratory Bird Day 2020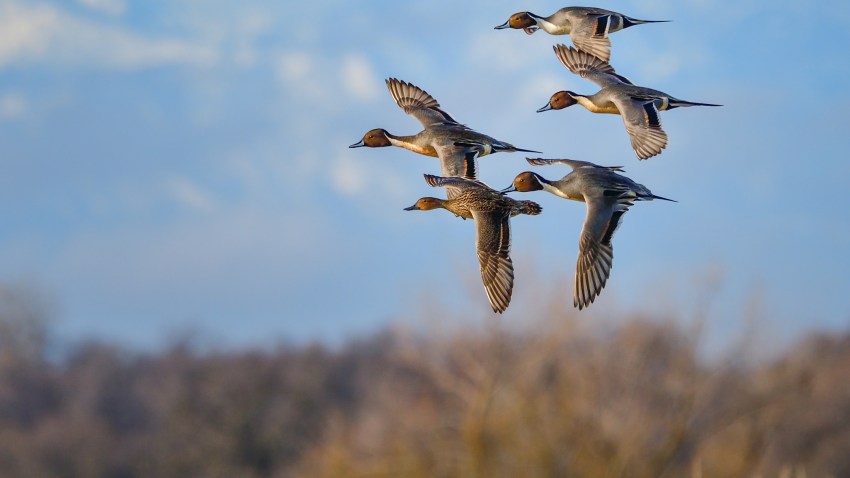 World Migratory Bird Day observed on May 9 every year is celebrated to raise awareness about conservation and ecological importance of such birds in the global ecosystem.
The theme of World Migratory Bird Day 2020 is "Birds Connect Our World". This year's theme was chosen in order to highlight the importance of conservation and restoration of ecological connectivity and integrity of ecosystems that support the movement of these birds.
The day was first introduced in 2006 after the Secretariat of Convention on the Conservation of Migratory Species of Wild Animals and the Secretariat of Agreement on the Conversation of African-Eurasian Migratory Waterbirds (AEWA) came up with a proposal.
Source: News 18 World
Defence Ministry signs contract with Tata Power SED for infra modernisation at 37 airfields
The Defence Ministry signed a contract with Tata Power SED on Friday for modernisation of infrastructure at 37 airfields of the Indian Air Force, Coast Guard and the Navy at a cost of around Rs 1,200 crore.
This is the phase two of the Modernisation of Airfield Infrastructure (MAFI) programme, the ministry said, adding that airfields of the Indian Air Force were upgraded in the first phase.
Source: The Economic Times
FM Nirmala Sitharaman Launches Rupee-Dollar F&O Contracts On BSE, NSE
Finance Minister Nirmala Sitharaman launched Rupee-Dollar (INR-USD) Futures and Options contracts on two international exchanges at the GIFT International Financial Services Centre in Gandhinagar on Friday. The contracts were launched on BSE's India INX and NSE's NSE-IFSC exchanges.
Since the last decade, a significant percentage of India's market share in financial services has moved to other international financial centers. Bringing this business to India will reportedly benefit the country in terms of economic activity and employment gains. Launching INR-USD contracts at the exchanges in GIFT-IFSC is a step in this direction. As per an official statement, the contracts will be available for all global participants from GIFT IFSC for 22 hours across all time zones.
Source: Republic World
India post readies to deliver testing kits as ICMR aims 1 lakh Covid-19 tests a day
India Post has entered into a tie-up with the Indian Council of Medical Research (ICMR) for the delivery of Covid-19 testing kits all across the country.
With its vast network of 1,56,000 post offices, India Post will make the delivery through its 16 regional depots to the 200 additional labs designated for Covid-19 testing in the country.
The tie-up assumes crucial significance in view of ICMR setting an ambitious target to carry out around 1 lakh tests across the country per day. The ministry of communication has issued a press note to this effect on Friday.
Source: India Today
Massive exercise underway to supply free food grains, pulses to about 80 crore people across country under PM-GKAY: Ram Vilas Paswan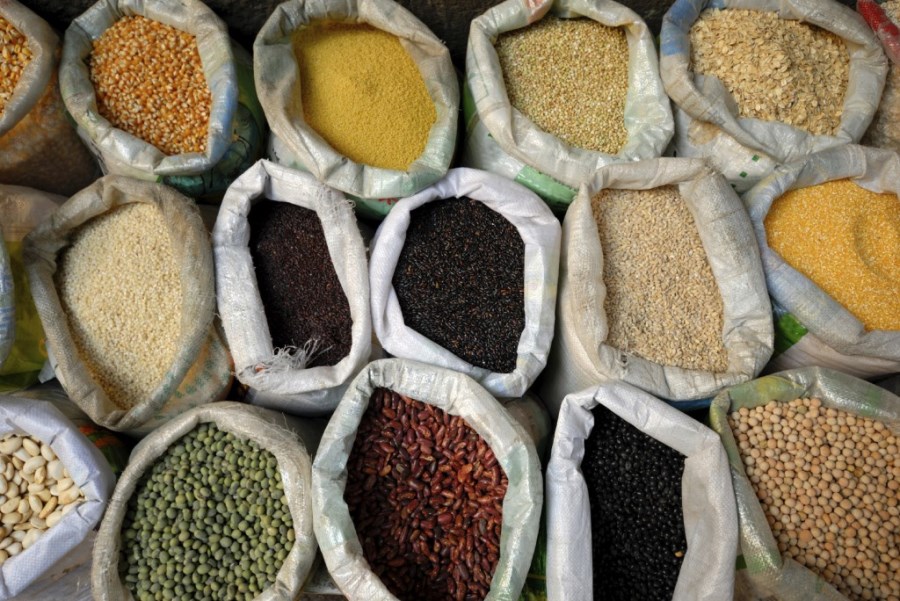 Union Minister for Food and Public Distribution Ram Vilas Paswan has said that massive exercise is underway to supply free food grains and pulses to about 80 crore people across the country under Pradhan Mantri Garib Kalyan Anna Yojana- PM-GKAY.
Mr Paswan said, the Government is making efforts to ensure that foodgrains are readily available for distribution in all the States for meeting their requirements under the Yojana. Mr Paswan said, Food Corporation of India has loaded a total number of 2641 rakes carrying about 74 Lakh Metric Tonnes food grains which is an all time record between the lockdown period from 24th of March till date.
Source: All India Radio