Daily GK Update: 9th April 2020
TRIFED launches Digital Communication Strategy in collaboration with UNICEF
To ensure tribal gatherers carry on their work safely, TRIFED has collaborated with UNICEF for developing a digital communication strategy for promoting a digital campaign for Self Help Groups (SHGs) involved in this work, highlighting the importance of Social Distancing. UNICEF would provide the necessary support to be circulated to the SHG centers in the form of Digital Multimedia content, Webinars for Virtual trainings (basic orientation on COVID response, key preventive behaviours), Social Media campaigns (on social distancing, home quarantine, etc.) and Vanya Radio.
Additionally, TRIFED has reached out to the Art of Living Foundation's #iStandWithHumanity Initiative with a Stand With Tribal Families component in providing much needed food and ration for survival of the tribal community.
The webinar, for the promotion of the campaign is scheduled to be held tomorrow i.e. on 9th April, 2020. It is aimed to reach more than 18,000 participants and would cover tribal regions across all the 27 States.
Source: Ministry of Tribal Affairs
Saudi Arabia begins two-week ceasefire in Yemen due to coronavirus
Saudi Arabia has started a two-week unilateral ceasefire in Yemen, in a move designed to show its awareness of the threat the coronavirus poses to a war-torn country with only rudimentary health services.
So far no Covid-19 cases have been reported in the country. However, Saudi Arabia, with which Yemen shares a border, has suffered more than 40 deaths and is projecting many more. Yemen has closed its borders.
The Saudi move has been welcomed by aid agencies and the UN special envoy, Martin Griffiths. A key test now will be whether it can be sustained, with a Houthi spokesman alleging hours after its announcement that air strikes had continued to pound targets in Yemen.
Source: The Guardian
President, PM remember CRPF martyrs on its Valour Day
President Ram Nath Kovind led the nation in saluting Central Reserve Police Force (CRPF) on its Valour Day on Thursday (April 9).
Prime Minister Narendra Modi too remembered the bravery of CRPF personnel in Gujarat's Sardar Patel Post in 1965.
In a tweet, PM Modi said the sacrifices of the brave martyrs will never be forgotten.
He added that the courage of CRPF is widely known.
Source: DD News
GoI to provide "Mass Manufacturing Ready" hardware and software for free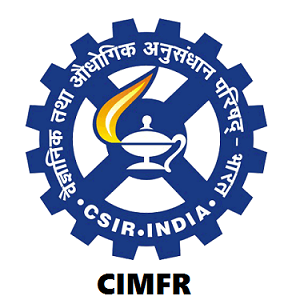 The CSIR (Council of Scientific and Industrial Research) tied up with Bharat Electronics Limited to develop mass manufacturing technologies (hardware and software).
The technologies are to focus on production of medical devices. These technologies after creation are to be transferred to companies free of cost.
On the lines of mass manufacturing, the tie up has helped mitigate COVID-19 through its two recent innovations. They are Digital IR Thermometers and Oxygen Enrichment Unit.
Source: Ministry of Science & Technology
MoHUA launches revised Swachhata app
The Ministry of Housing and Urban Affairs (MoHUA) on Wednesday announced the launch of a revised version of the existing Swachhata-MoHUA App — introducing additional categories on Covid related complaints— at a video conference held with all States and Union Territories (UTs).
"The App has now been modified and strengthened further in order to enable citizens to get their COVID-19-related complaints also redressed by their respective ULBs (Urban Local Bodies)," said an official release.
Source: Business Line
Government of India sanctions Rs. 15000 crores for India COVID-19 Emergency Response and Health System Preparedness Package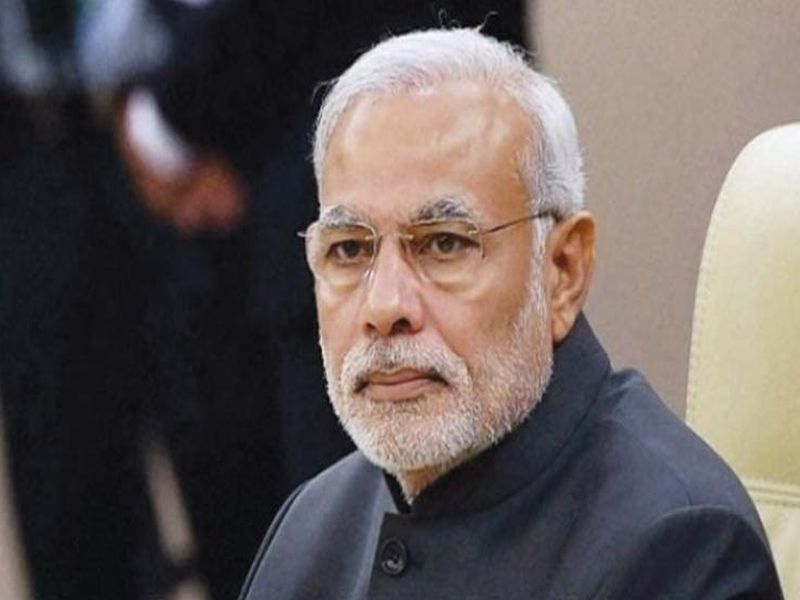 Government of India (GoI) has announced significant investments to the tune of Rs.15000 crores for 'India COVID-19 Emergency Response and Health System Preparedness Package'. The funds sanctioned will be utilized for immediate COVID-19 Emergency Response (amount of Rs.7774 crores) and rest for medium-term support (1-4 years) to be provided under mission mode approach.
The key objectives of the package include mounting emergency response to slow and limit COVID-19 in India through the development of diagnostics and COVID-19 dedicated treatment facilities, centralized procurement of essential medical equipment and drugs required for treatment of infected patients, strengthen and build resilient National and State health systems to support prevention and preparedness for future disease outbreaks, setting up of laboratories and bolster surveillance activities, bio-security preparedness, pandemic research and proactively engage communities and conduct risk communication activities. These interventions and initiatives would be implemented under the overall umbrella of the Ministry of Health and Family Welfare.
Source: Ministry of Health and Family Welfare
Indian Railways to deploy more than 2500 Doctors and 35000 paramedic staff to meet the COVID 19 challenge
Sustaining the fight against COVID-19,Indian Railways is making an all out effort to supplement the health care efforts of Government of India. The spectrum of steps include equipping the existing Railway Hospitals to meet the needs for COVID-19, earmarking of hospital beds to meet the contingencies, recruitment of additional doctors & paramedics, modification of passenger coaches as isolation coaches, availability of medical equipments, in-house production of PPEs and Ventilators, etc.
Health Department of Railways is getting ready and equipped to supplement the healthcare efforts of Government of India in its fight against COVID-19 .It may be noted that Railways have a chain of 586 Health Units, 45 Sub Divisional Hospitals, 56 Divisional Hospitals, 8 Production Units Hospitals and 16 Zonal Hospitals spread all over the country. A significant portion of these facilities will now be dedicated to combat the Corona virus
Source: Ministry of Railways
Govt allows NGOs to buy food grains directly from FCI for for relief operations
The government has allowed Non Governmental Organisations (NGOs) and charitable organisations to lift wheat and rice directly from godowns of Food Corporation India (FCI) for feeding poor during the nation wide lock down.
The food grains will be available on a price at which FCI sells to bulk purchasers, state governments and flour millers. FCI sells rice at Rs 2,250 per quintal and wheat at Rs 2,135 per quintal in open market.
Source: The Economic Times
CPI inflation likely to ease from 4.8% in Q1 to 4.4% in Q2: RBI report
RBI also said that the compilation of the CPI for following few months could be challenging due to the ongoing coronavirus lockdown.
Consumer price index based inflation which stayed elevated in the last few months is expected to soften during the course of the financial year, the Reserve Bank of India said in its monetary policy report.
CPI inflation is tentatively projected to ease from 4.8% in Q1:2020-21 to 4.4% in Q2, 2.7% in Q3 and 2.4% in Q4, with the caveat that in the prevailing high uncertainty, aggregate demand may weaken further than currently-anticipated and ease core inflation further, while supply bottlenecks could exacerbate pressures more than expected," RBI said.
Source: The Hindu
Coronavirus | COVID-19 tests must be done free, orders Supreme Court
Tests relating to COVID-19, whether done in approved government or private laboratories, shall be free of cost, the Supreme Court ordered on Wednesday.
Issue the necessary directions immediately, it told the government.
A Bench of Justices Ashok Bhushan and S. Ravindra Bhat held that tests relating to COVID-19 must be carried out only in NABL accredited Labs or any agencies approved by the WHO or the ICMR.
The order was passed on a petition filed by advocate Shashank Deo Sudhi to implement free COVID-19 testing by private labs. On April 3, the court issued notice to the government on the plea, which challenged the legality of a March 17 advisory capping the price for Coronavirus testing at Rs. 4500 in private labs and hospitals. Mr. Sudhi had argued that the advisory was both discriminatory and a violation of the fundamental right to life under Article 21 of the Constitution.
Source: The Hindu
Government of India launches a training module for management of COVID-19
India is fighting against covid-19 Pandemic and India's first line of workers is already engaged in COVID relief and doing commendable job. However, a larger force will be needed to replace the first line and to tackle the exponential or geometric increase in positive COVID cases in the subsequent stages of the pandemic.
Accordingly, to take care of the training needs of the frontline workers, the Government of India has launched a training module for management of COVID-19 named 'Integrated Govt. Online training' (iGOT) portal on Ministry of HRD's DIKSHA platform for the capacity building of frontline workers to handle the pandemic efficiently.
Courses on iGOT have been launched for Doctors, Nurses, Paramedics, Hygiene Workers, Technicians, Auxiliary Nursing Midwives (ANMs), State Government Officers, Civil Defence Officers, Various Police Organisations, National Cadet Corps(NCC), NehruYuva Kendra Sangathan (NYKS), National Service Scheme, Indian Red Cross Society, Bharat Scouts and Guides and other volunteers at the stage.
Source: Ministry of Human Resource Development
India's GDP may grow at 4.8% in FY21, Covid 19 to have adverse economic impact globally: UN report
India's GDP growth for the current fiscal is expected to slow down to 4.8 per cent, a UN report has said, warning that the COVID-19 pandemic is expected to result in significant adverse economic impacts globally.
The UN 'Economic and Social Survey of Asia and the Pacific (ESCAP) 2020: Towards sustainable economies' said that COVID-19 is having far-reaching economic and social consequences for the region, with strong cross-border spillover effects through trade, tourism and financial linkages.
Source: The Economic Times