Daily GK Update: 8th May 2020
World Thalassemia Day 2020: India has roughly 40 mn carriers
Thalassemia is a chronic and genetic blood disorder due to which a patient's body cannot make enough hemoglobin leading to anemia.
This disease is passed from parents to children through genes and people suffering from it require blood transfusions to survive.
To honour patients suffering from this disease, World Thalassemia Day is observed on 8 May. On this day, people also express gratitude to all scientists whose dedication and enduring efforts are making life better for Thalassemia patients.
This year the theme for World Thalassemia Day is 'The dawning of a new era for thalassaemia: Time for a global effort to make novel therapies accessible and affordable to patients'.
Source: First Post
Sunderbans Tiger Count Increases From 88 To 96
Amid the country fighting the deadly coronavirus battle, some good news on the tiger population has emerged. The number of tigers in the Sundarbans reserve forest in West Bengal has increased to 96, according to the latest census.
As per 2019 -20 census by the West Bengal's forest department, the number of Royal Bengal Tigers in the Sunderbans has climbed to 96, up by eight from last year. The census was conducted between November 2019 and January 2020.
"The forest has a total area of around 3700 sq km. There are two tiger zones in the area. One is Sundarban Tiger reserve which is about 2,585 sq km and the other one is 1,111 sq. km. We are happy to announce that our tiger census is showing 96 Royal Bengal Tigers in total." Forest Minister Rajiv Banerjee said on Wednesday. The national data last July said there were 88 tigers in the mangroves.
Source: India Times
COVID-19: UN and partners launch $6.7 billion appeal for vulnerable countries
The plan includes nine more vulnerable countries, beyond the 54 covered in the original appeal.
The United Nations and partner agencies have launched a USD 6.7 billion global appeal to fight the COVID-19 pandemic, more than trebling an earlier appeal made by the UN chief, with special focus on more vulnerable countries and combating food insecurity and gender-based violence.
The UN Emergency Relief Coordinator Mark Lowcock launched the USD 6.7 billion appeal on Thursday and updated a global plan to fight the COVID-19 in fragile countries.
Mr. Lowcock said that while the virus has now affected every country and almost every person on the planet, the most devastating and destabilizing impacts will be felt in the world's poorest countries.
Source: The Hindu
IIT Delhi startup launches 'Reusable Antimicrobial Mask'
With increasing demand for face masks to contain transmission of coronavirus, an IIT-Delhi startup named 'Nanosafe Solutions' has launched an antimicrobial and washable face mask that can be reused up to 50 launderings.
Dr. Anasuya Roy, Founder and CEO of Nanosafe Solutions said, "The mask has been designed to maximize durability and dimensional stability, so that the mask can be reused 50 times. Effective reusability is an important factor as single-use masks will cause huge disposal issues".
Professor Mangala Joshi, Department of Textile and Fibre Engineering, IIT Delhi also said, "We believe this is the first fabric based antimicrobial face mask launched in India, which is washable and reusable along with very high Bacterial Filtration Efficiency as tested according to ASTM standards. It is engineered to have very good breathability and comfort."
NSafe mask is a highly engineered triple-layered product consisting of – inner hydrophilic layer for comfort, middle layer having antimicrobial activity and outer most layer having water and oil repellent behaviour.
Source: Hindustan Times
'Pakistan trying to securalise Kashmir militancy': Lashkar regroups in Valley as The Resistance Front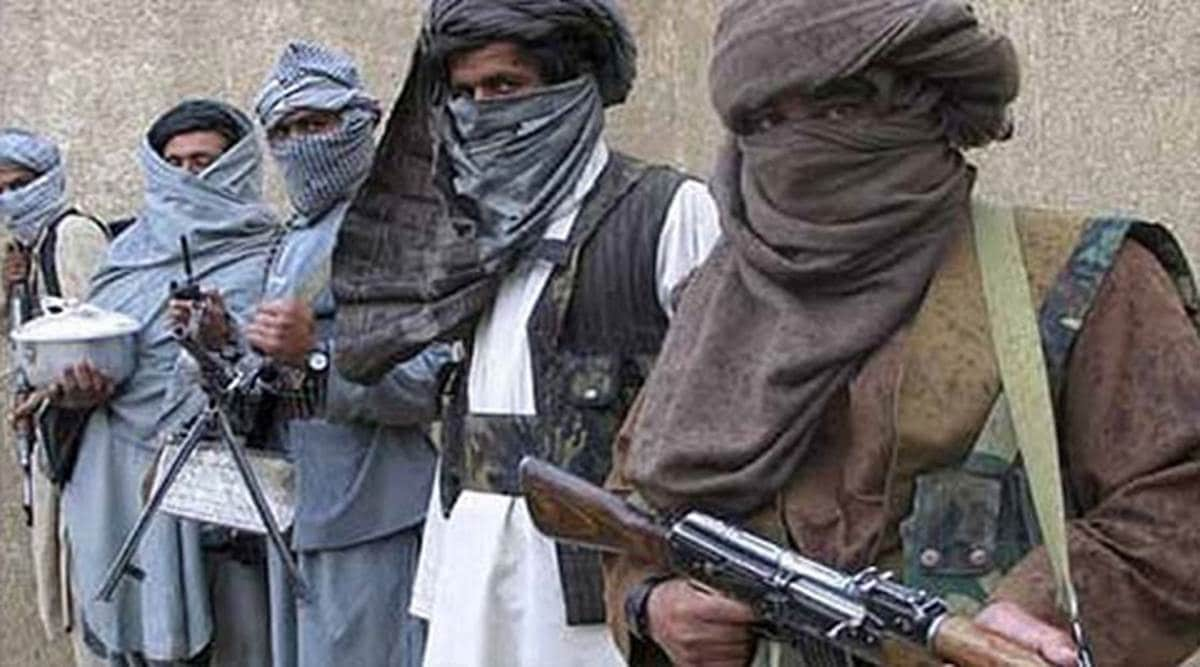 IN OCTOBER last year, a grenade thrown at a street market in Srinagar city exploded wounding a few vendors. An unknown militant outfit, The Resistance Front (TRF), claimed responsibility, but the security agencies trashed it as an "act of miscreants" to force a shutdown in the Valley.
Six months later, the little-known outfit is taking to the centrestage of militancy in Kashmir with its involvement in the recent encounters that resulted in heavy damage to army and paramilitary forces. The security officials, however, say the militant outfit is a front of Lashkar-e-Toiba, working together with other militant outfits and is new only in its name.
Source: The Indian Express
India, Russia plan MoU on coking coal; boost crude oil trade
India and Russia are in talks to expand their energy partnership by increasing crude oil imports from Russia and possibly signing a memorandum of understanding to import coking coal to meet requirements of Indian steel industry.
These issues were discussed at a video meet between Dharmendra Pradhan, minister of petroleum and natural gas and Russian energy minister Alexander Novak on Wednesday, people aware of the development told ET.
The ministers also reviewed ongoing projects and plans including the participation of Indian companies such as Indian Oil Corporation in Russias state-owned Rosneft's Vostok oil project in the Russian Arctic, Novatek's deal to supply of LNG to H-Energy, cooperation between Gail and Gazprom, joint projects with Gazpromneft, and supply of crude oil by Rosneft to Indian Oil.
Source: The Economic Times
Uttar Pradesh brings ordinance to suspend most labour laws for 3 years
Uttar Pradesh has suspended labour laws for the next 3 years, in a move that the state government says is aimed at boosting industrial investment as well employing the large number of migrant workers that have come back to their native villages in the state.
The government has accordingly passed an ordinance to this effect that will apply to all factories and manufacturing facilities as well as fresh investments
coming into the state.
"Since the Covid-19 pandemic has slowed industrial activity in the state, the state needs to take steps to bring the economy back on track," the UP government said in a release.
Source: The Economic Times
Indian advisories for fisheries sector become part of FAO"s global guidelines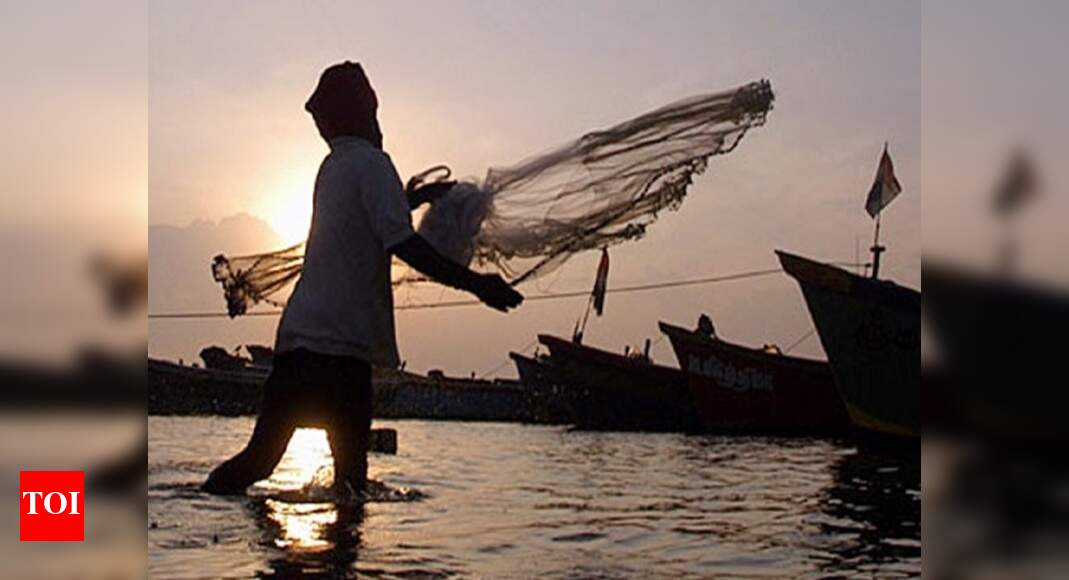 Advisories issued by India"s ICAR for preventing the spread of COVID-19 in the fisheries sector have now become part of voluntary guidelines issued by the UN body FAO across the globe, the government said on Thursday.
The Central Institute of Fisheries Technology (CIFT), under the government"s agri-research body Indian Council of Agricultural Research (ICAR), has issued advisories for the domestic fisheries sector in 12 languages.
The advisories are on safety of workers in the sector and preventing the spread of COVID-19, an official statement said.
Recognising the importance of timely advisories by India, Rome-based Food and Agricultural Organisation (FAO) has included them as voluntary guidelines for securing sustainable small-scale fisheries under the Asia-regional initiatives for the benefit of fisheries sector across the globe, it said.
Source: Outlook
UNEP extends Dia Mirza's term as Goodwill Ambassador till 2022
The United Nations Environment Programme (UNEP) on Thursday extended environmentalist and actor-producer Dia Mirza's term as its National Goodwill Ambassador for another two years till the end of 2022.
Dia, who is also a United Nations Sustainability Development Goals Advocate, said she views the extension as an opportunity to work towards championing nature.
"I am grateful for the opportunity to continue to serve as UNEP ambassador. My association with the United Nations Environment Programme has been an extraordinary learning curve. It has defined my purpose and I hope to continue to learn and make a difference towards improving environmental consciousness.
Source: The Economic Times