Daily GK Update: 8th April 2020
SIDBI offers emergency credit facility of up to Rs 1 crore to SMEs
The Small Industries Development Bank of India (SIDBI) on Tuesday said it will provide emergency working capital of up to Rs 1 crore to small and medium enterprises against their confirmed government orders. The new loan product, SIDBI Assistance to Facilitate Emergency response against coronavirus (SAFE) plus will be offered collateral free and disbursed within 48 hours, a release said.
The loans will be offered at an interest rate of 5 per cent.
SIDBI further said it has enhanced the loan limit for MSMEs to Rs 2 crore under its SAFE initiative.
Source: Money Control
PM Modi hints at extending Covid-19 lockdown at all-party meeting, to speak to all CMs on April 11
Prime Minister Modi on Wednesday hinted that the Centre in all likelihood will be extending the nationwide lockdown that is supposed to end on April 14.
At the all-party meeting via video conferencing, Prime Minister Modi told the opposition leaders and leaders of states that it is a long drawn fight. The situation in the country is akin to a "social emergency" and it has necessitated tough decisions, Prime Minister Narendra Modi told political leaders on the Covid-19 outbreak as he asserted that the priority of his government is to "save each and every life".
Sources said PM Modi has hinted at extending the ongoing lockdown that he announced on March 24. India was put on complete lockdown over the coronavirus pandemic for a period of 21 days.
Source: India Today
Biofortified carrot variety developed by farmer scientist benefits local farmers
Madhuban Gajar, a biofortified carrot variety with high β-carotene and iron content developed by Shri Vallabhhai Vasrambhai Marvaniya, a farmer scientist from Junagadh district, Gujarat is benefitting more than 150 local farmers in the area. It is being planted in an area of over 200 hectares in Junagadh, and the average yield, which is 40-50 t/ha, has become the main source of income to the local farmers. The variety is being cultivated in more than 1000 hectares of land in Gujarat, Maharashtra, Rajasthan, West Bengal, Uttar Pradesh during the last three years.
The Madhuvan Gajar is a highly nutritious carrot variety developed through the selection method with higher β-carotene content (277.75 mg/kg) and iron content (276.7 mg/kg) dry basis and is used for various value-added products like carrot chips, juices, and pickles. Among all the varieties tested, beta-carotene and iron content were found to be superior.
Source: Others
DST approves funding for developing a gel for nasal passage as prevention for COVID 19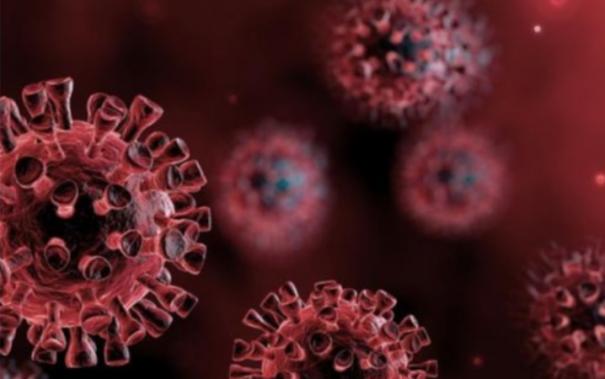 Science and Engineering Research Board (SERB), a statutory body of the Department of Science and Technology (DST), is supporting a technology by the Department of Biosciences and Bioengineering (DBB), IIT Bombay for capturing and inactivation of novel corona virus, the causative agent of COVID-19.
The funding will help the team from the Department of Biosciences and Bioengineering, IIT Bombay develop a gel that can be applied to nasal passage, which is a major entry point of the corona virus. This solution is not only expected to protect the safety of health workers, but can also lead to reduction in community transmission of COVID-19, thereby helping disease management.
Source: DEPARTMENT OF SCIENCE & TECHNOLOGY
Many diagnostic companies joining battle league against COVID-19
Many diagnostic companies are joining the battle league against COVID-19. A Pune based company Fastsense Diagnostics has come up with two modules which work on modified polymerase chain reaction and a portable chip which are slated to exponentially increase rapid and random testing for COVID-19.
The company claims that the modules can be deployed at any real locations and hotspots like airports, densely populated areas, hospitals where screening of population can be done in less than 15 minutes per sample.
It also said that their technique can boost country's testing efforts and outreach. Secretary, Department of Science and Technology, Professor Ashutosh Sharma said that they support such enterprising researches and would facilitate their development to commercialization chain after proper analysis.
Source: All India Radio
Covid-19: UN suspends rotation, deployment of peacekeepers till June 30
UN chief Antonio Guterres has suspended the rotation and deployment of peacekeepers until June 30 to mitigate the risk of transmission of the novel coronavirus.
"Our priorities are to ensure the Covid-19-free status of incoming uniformed personnel, and mitigate the risk that UN peacekeepers could be a contagion vector and simultaneously maintain our operational capabilities," Guterres' Spokesman Stephane Dujarric said at the daily press briefing on Tuesday.
Source: Business Standard
About 400 million workers in India may sink into poverty: UN report
About 400 million people working in the informal economy in India are at risk of falling deeper into poverty due to the coronavirus crisis which is having "catastrophic consequences", and is expected to wipe out 195 million full-time jobs or 6.7 per cent of working hours globally in the second quarter of this year, the UN's labour body has warned.
The International Labour Organization (ILO) in its report titled 'ILO Monitor 2nd edition: COVID-19 and the world of work', describes coronavirus pandemic as "the worst global crisis since World War II".
Source: The Economic Times
Indian researchers start working on genome sequencing of Covid-19
How Covid-19 is behaving in India? Researchers from the Centre for Scientific and Industrial Research (CSIR) Centre for Cellular and Molecular Biology (CCMB), Hyderabad, and the Institute of Genomics and Integrative Biology (IGIB), New Delhi, have started work on the whole genome sequencing of novel coronavirus.
"This will help us understand the evolution of the virus, how dynamic is it and how fast it imitates. This study will help us know how fast it evolves and what are the future aspects of it," said Dr Rakesh Mishra, director, CCMB.
Source: The New Indian Express
India's edible oil imports down 32.44% in March
India's edible oil imports declined 32.44 per cent to 9,41,219 tonne in March due to government restrictions on purchase of refined palm oil from the overseas market, trade body SEA said on Monday.
India, the world's leading vegetable oil buyer, had imported 13,93,255 tonne in March last year.
The share of palm oil is more than 60 per cent of the country's total vegetable oil imports.
As per the provisional data released by the Solvent Extractors Association of India (SEA), there was a 90 per cent fall in import of RBD palmolein at 30,850 tonne in March this year, as compared to 3,12,673 tonne in the year-ago period.
Source: The Economic Times
Coating developed by JNCASR may prevent transmission of infection
Jawaharlal Nehru Centre for Advanced Scientific Research (JNCASR), an autonomous institution under the Department of Science and Technology, has developed a one-step curable anti-microbial coating which, when coated on different surfaces such as textile, plastic and so on could kill a range of virus types including COVID 19.
This covalent coating, the research paper about which has been accepted in the journal Applied Material and Interfaces, has been found to completely kill influenza virus as well as resistant pathogenic bacteria and fungi, including methicillin-resistant Staphylococcus aureus and fluconazole-resistant C. albicans spp.
Source: DEPARTMENT OF SCIENCE & TECHNOLOGY
India jobless rate swells above 23% amid coronavirus lockdown, survey shows
India's unemployment rate could have climbed to more than 20% as the economy lost jobs after a nationwide lockdown took effect in the last week of March, according to a survey by the Center for Monitoring Indian Economy Pvt.
The jobless rate was 23.4% for the week ended April 5 based on a sample size of 9,429 observations, Mahesh Vyas, the chief executive officer of CMIE, wrote. The private sector research group relied on telephonic interviews after suspending their regular survey in the last week of March.
Source: The Economic Times
Ministry of HRD launches "Samadhan" a challenge to fight against covid19 and future challenges
The Innovation Cell of the Ministry of Human Resources Development (HRD) and All India Council for Technical Education (AICTE) in collaboration with Forge and InnovatioCuris launched a mega online challenge – SAMADHAN – to test the ability of students to innovate.
The students participating in this challenge will search and develop such measures that can be made available to the government agencies, health services, hospitals and other services for quick solutions to the Coronavirus epidemic and other such calamities. Apart from this, through this "Samadhan" challenge, work will be done to make citizens aware, to motivate them, to face any challenge, to prevent any crisis and to help people get a livelihood.
Source: Technology For You
Highway construction hits record 10,000 km in FY18
Construction of national highways in India hit a record 10,000 km in the year ended March 31 after the government stepped up the pace of implementation and awarding contracts.
On average, 27.5 km of highways were constructed every day in FY18, while contracts were awarded for an average 46 km per day, a top road transport and highways ministry official said. The construction of 10,000 km of national highways last year compares with 8,231 km in FY17 and 4,260 km (11 km per day) in FY14, the last year of the UPA government. Contracts were awarded for 17,000 km in FY18 compared with 15,848 km a year earlier and 3,169 km (8 km per day) in FY14. The government on Tuesday will officially announce the numbers achieved in FY18 and the targets for FY19.
Source: The Economic Times