Daily GK Update: 7th May 2020
Vande Bharat Mission begins to bring back stranded Indians from abroad
In one of the largest evacuation exercises named the Vande Bharat Mission, the government is operating 64 flights from Thursday evening till 13th May to bring home nearly 14,800 Indian nationals stranded abroad due to the coronavirus lockdown. Minister of External Affairs S Jaishankar on Tuesday urged the stranded individuals to stay in touch with the Indian embassies in their countries.
The 64 flights will include 10 flights from the UAE, 2 from Qatar, 5 from Saudi Arabia, 7 from UK, 5 from Singapore, 7 from the United States, 5 from the Philippines, 7 from Bangladesh, 2 from Bahrain, 7 from Malaysia, 5 from Kuwait and 2 flights from Oman. Out of the total, fifteen flights will bring back people to Kerala followed by eleven flights each to Tamil Nadu and Delhi. Seven flights will be flying back people to Maharashtra and Telangana whereas five flights are slated for Gujarat.
The Maximum number of flights in the first week of repatriation will bring back citizens from the Gulf countries. More than 350 Indians from UAE are flying back home today.
Source: All India Radio
Vizag gas leak: What styrene is for, and how it behaves
The gas that leaked from a chemical factory on the outskirts of Visakhapatnam on Thursday, leaving at least 11 dead and sending hundreds to hospital, is called styrene. A look at its structure, the kind of industries that use it, and the kind of health hazards experts associate it with.
Styrene is an organic compound with the formula C8H8, its molecular structure as pictured. It is a derivative of benzene (C6H6). It is stored in factories as a liquid, but evaporates easily, and has to be kept at temperatures under 20°C.
Source: Indian Express
Covid-19: India begins clinical trials of AYUSH medicines on health workers, those in high risk areas
The clinical trials of Ayush medicines on health workers and those working in COVID-19 high-risk areas have begun today, Union Health Minister Dr Harsh Vardhan said on Thursday.
"Today is a very important day, as a historical work has begun in India today. The clinical trials of Ayush medicines like Ashwagandha, Yashtimadhu, Guduchi Pippali, Ayush-64 on health workers and those working in high-risk areas has begun today," Dr Harsh Vardhan told reporters here.
"It is being done by the Ministry of AYUSH, Health Ministry, and CSIR (which comes under the Ministry of Science and Technology) all three together, with the technical support of ICMR," he added.
The Union Health Minister said that an app called 'Sanjeevani' has also been launched to collect information from 50 lakh people about the usage of medicines advised by AYUSH to boost immunity.
Source: The Times of India
China on track to send astronauts to the Moon; new rocket's test launch successful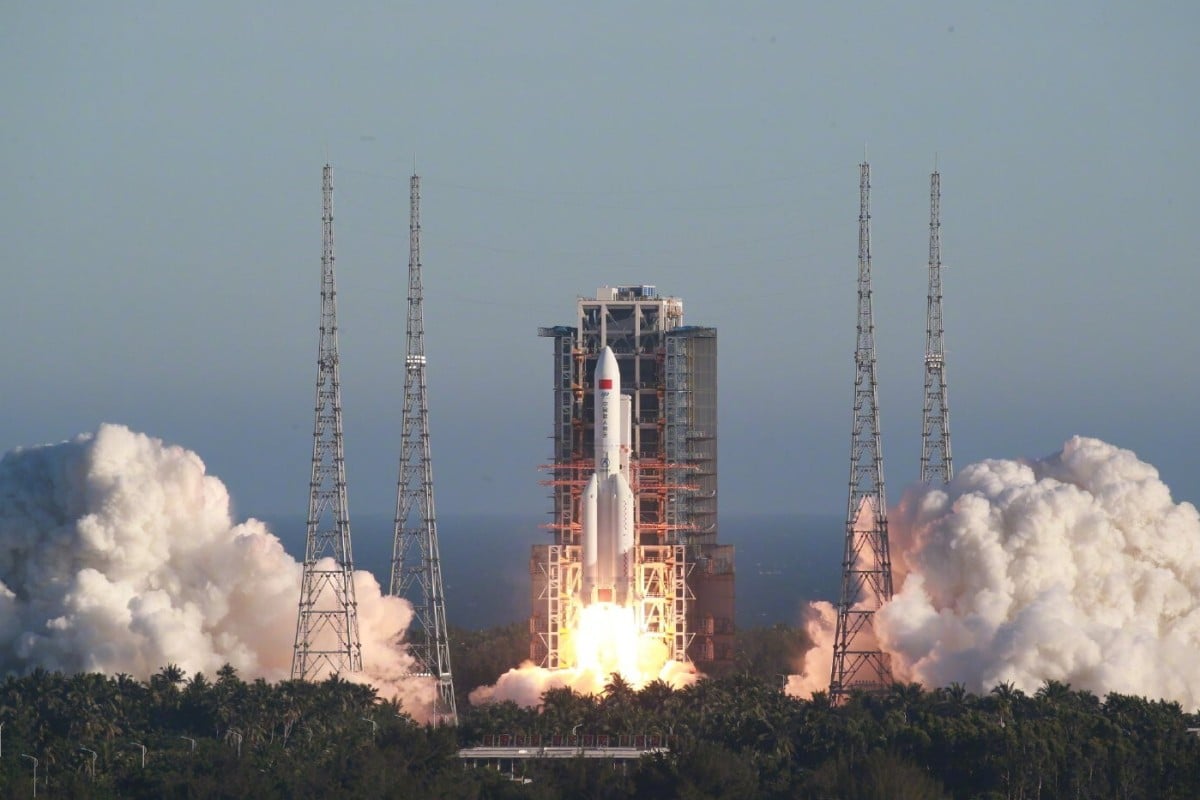 China has launched a new rocket along with a prototype deep-space spacecraft. It is being reported that the launch has been successful, which will pave the way for the country's ambitions to operate a permanent space station and sending astronauts to Moon.
As per Xinhua, a Long March 5B rocket took off from the Wenchang launch site on the southern island of Hainan. The rocket is a massive vehicle with four strap-on boosters that provide extra thrust at liftoff. Aboard the Long March 5 was a special prototype spacecraft that is somewhat akin to the deep-space Orion capsule NASA has been developing to people to the Moon and beyond.
Source: Indian Express
Health and AYUSH Ministers formally launch inter-disciplinary studies involving AYUSH interventions for COVID 19 situation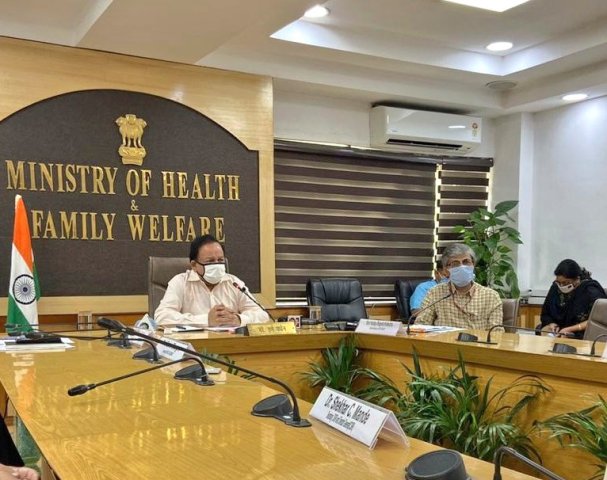 Health Minister Sh. Harsh Vardhan and Minister of State for AYUSH Sh. Shripad Yesso Naik jointly launched clinical research studies on Ayurveda interventions as an add-on to standard care to COVID 19 situation and Ayush Sanjivani application today at New Delhi. AYUSH Minister was participating in the programme through Video Conferencing from Goa.
Speaking on the occasion Dr Harsh Vardhan informed that through a graded, pre-emptive and pro-active approach, Government of India is taking several steps for prevention, containment and management of COVID-19. These are being regularly reviewed and monitored at the highest level.
Dr Harsh Vardhan said, "India has a history of traditional medicine since long and being the pioneer in the field of Ayurveda, the Ministry of AYUSH is working to address the COVID 19 pandemic problem in the country through clinical studies (prophylactic and add-on interventions) of AYUSH systems
Source: AYUSH
New Iraq prime minister after five months of deadlock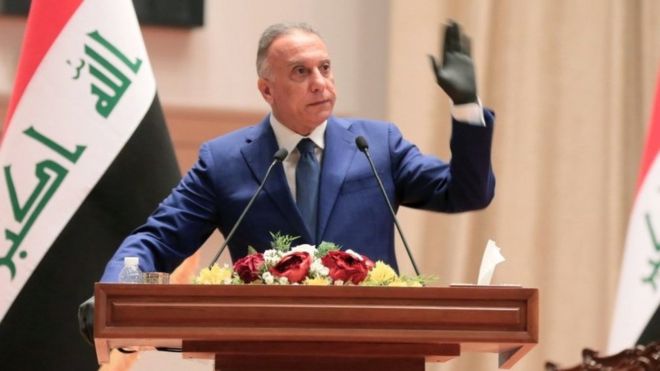 Iraq's parliament has approved a new government, ending months of deadlock as the country battles an economic crisis and the coronavirus pandemic.
Former intelligence chief Mustafa al-Kadhimi, the third man to be nominated to replace Adel Abdul Mahdi since November, was sworn in as prime minister after Wednesday night's vote.
"The security, stability and blossoming of Iraq is our path," he tweeted.
However, Mr Kadhimi will not start his term with a full cabinet.
Political factions are still negotiating over the candidates for the key ministries of oil and foreign affairs, while lawmakers rejected his picks for trade, justice, culture, agriculture and migration.
The US and the United Nations welcomed the formation of a new government, but urged Mr Kadhimi to move swiftly to address Iraq's problems.
Source: BBC News
Govt calls for farmers' movement on integrated soil nutrient management
The Union Agriculture Minister, Shri Narendra Singh Tomar, while reviewing the progress of the Soil Health Programme on May 6, directed to run the mission mode awareness campaign to increase the use of organic and biofertilizers and to reduce the chemical fertilizers based on the recommendations of Soil Health Card.
During the programme, the Union minister also called for making the integrated soil nutrient management a farmer's movement.
Deterioration of soil physical, chemical, and biological health has been considered as one of the main reasons for the stagnation in agricultural productivity in India. The major focus of the programme in 2020-21 will be on farmer awareness in over 1 lakh villages all over the country.
Source: Jagran Josh
Iran approves plan to cut four zeros from falling currency
Each toman, which has been cleared by Parliament, will be worth 10,000 rials under the new system.
Iran's parliament has passed a bill allowing the government to slash four zeros from the rial, Iranian state media reported on Monday, after a sharp fall in the value of the currency as a result of crippling U.S. sanctions.
Iran's national currency will be changed from the rial to the Toman, which is equal to 10,000 rials, under the bill.
Source: The Hindu
The energy efficiency initiatives by BEE leads to savings worth Rs. 89,122 Cr. in 2018-19
Shri R.K.Singh, the Union Minister of State (IC), Power and New & Renewable Energy & Minister of State, Skill Development and Entrepreneurship,today released a Report on "Impact of energy efficiency measures for the year 2018-19" through Video conference. While unveiling the e-book Shri Singh said, "we have pledged in COP-21 that we will bring down energy intensity of economy by 33 to 35% compared to 2005 levels by 2030. Now, with our energy efficiency initiatives we have already reduced the energy intensity of our economy by 20% compared to 2005 levels which is a very good performance indeed."
This report was prepared by an Expert agency PWC Ltd, who was engaged by Bureau of Energy efficiency (BEE) for an independent verification to assess the resultant annual savings in energy as well as CO 2 emissions through various initiatives in India. The findings of the report reflect that implementation of various energy efficiency schemes have led to total electricity savings to the tune of 113.16 Billion Units in 2018-19, which is 9.39% of the net electricity consumption. Energy savings (electrical + thermal), achieved in the energy consuming sectors (i.e. Demand Side sectors) is to the tune of 16.54 Mtoe, which is 2.84% of the net total energy consumption (approx..581.60 Mtoe) in 2018-19.
Source: Ministry of Power
India has more internet users in rural areas than urban: IAMAI report
Internet users in rural areas surpassed those in urban areas for the first time, according to the 'Digital in India' report by the Internet & Mobile Association of India (IAMAI). As of last November, there were 227 million active internet users in rural areas which is 10% more than around 205 million in urban areas. In total, India had 504 million active internet users.
The report showed that in rural India, the number of people actively accessing the internet on a daily basis increased by 30 million since March last year. However, the time spent on the internet is higher in urban India compared to the rural areas. Almost 70% of the active internet users in India are daily users where nine out of 10 in urban India access it at least once a week, the report added.
Accessibility to affordable devices and cheap data plans were a major boost behind the growth of India's internet users. Also, the preferred device for accessing the internet was mobile in both urban and rural areas.
Source: Hidustan Times
Weather diplomacy? IMD subtly includes PoK, Gilgit-Baltistan in its weather forecasts
In what could be perceived as subtle diplomacy in claiming India's rights over Pakistan occupied Kashmir (PoK), the India Meteorological Department (IMD) has started announcing weather forecast for Gilgit-Baltistan region in 'north-west' subdivision. The official website of IMD now lists local weather report and forecast for towns in Gilgit Baltistan region. Ghizer, in the far-west area of Ghakuch in PoK will also be uploaded shortly.
A quick look at the IMD website showed pop-ups listing daily weather conditions in towns such as Muzaffarabad, Skardu, Nilam, located in Gilgit-Baltistan region. This is the first time the IMD has started predicting forecasts for these areas under the 'north-west subdivision'. The first such forecast for Gilgit was uploaded on May 6.
Source: Times Now News
Observed as Buddha Purnima or Flower Moon, this full moon in May is also your last opportunity to see the Super Moon this year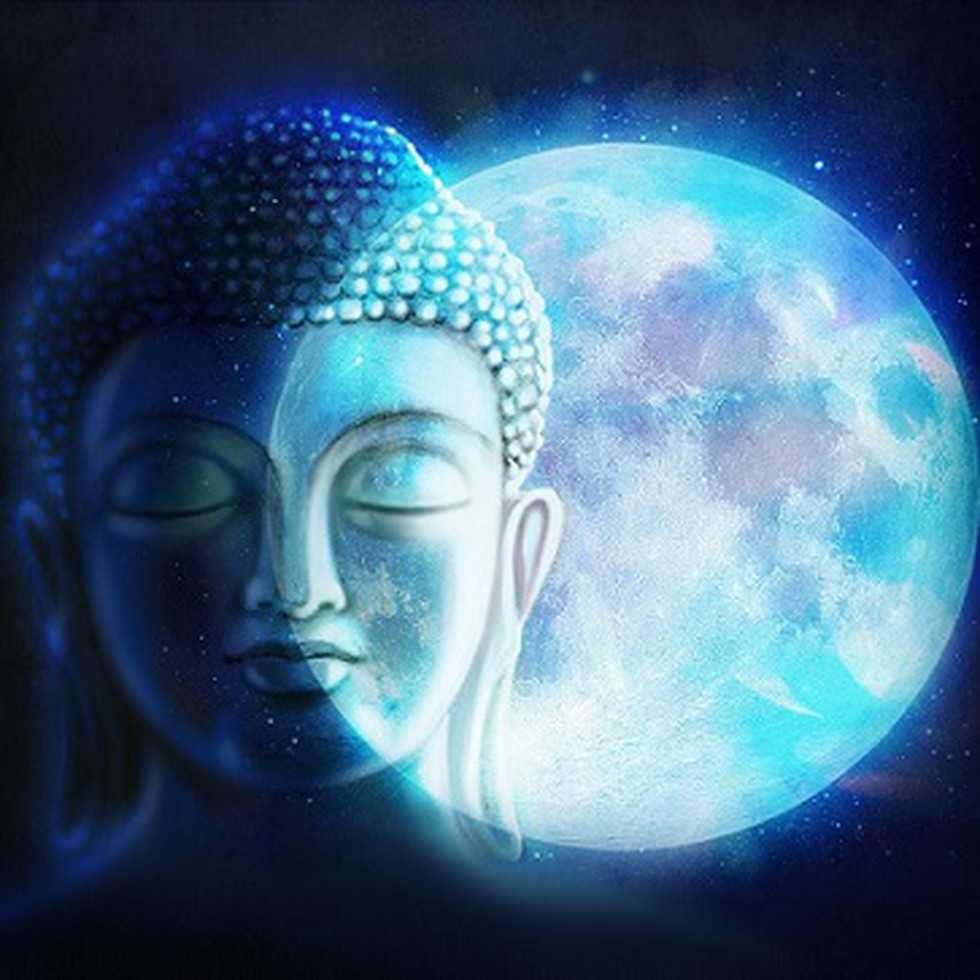 Buddhists across the world celebrate this full moon day as Buddha Purnima or the birthday of Gautama Buddha. Considering the importance of Buddha's teachings and its relevance in today's strife-torn world, the United Nations commemorated it through the International Day of Vesak in 1999.
Celebrated widely across south east Asian countries, Buddha Purnima is also known as Vesak (though the date may differ for a few countries who follow a different calendar). While the day is marked with prayers and processions by monks, the biggest celebration takes place in Lumbini, Nepal.
There are some countries who have added their own ritualistic interpretation to the day. South Korea celebrates it with the Lotus Lantern festival, which many say is best viewed in Jogyesa Temple in Seoul. In Sri Lanka, Buddhists decorate their homes with paper lanterns. While every full moon day (or Poya) is important, the Vesak Poya is celebrated with much fanfare.
Source: Outlook India