Daily GK Update: 7th April 2020
Coronavirus in India: 5 research projects launched to mitigate spread
The government has launched a nationwide research and development (R&D) initiatve to combat coronavirus, which neither has a medicine nor a vaccine.
The Department of Science and Technology – Science and Engineering Board (DST-SERB) has announced several special research projects. The first set of 5 projects have been selected for further development into implementable technologies.
These projects were selected after peer-review and assessment by a Special Expert Committee for CoVID-19 projects.
Source: Business Today
Japan declares state of emergency over coronavirus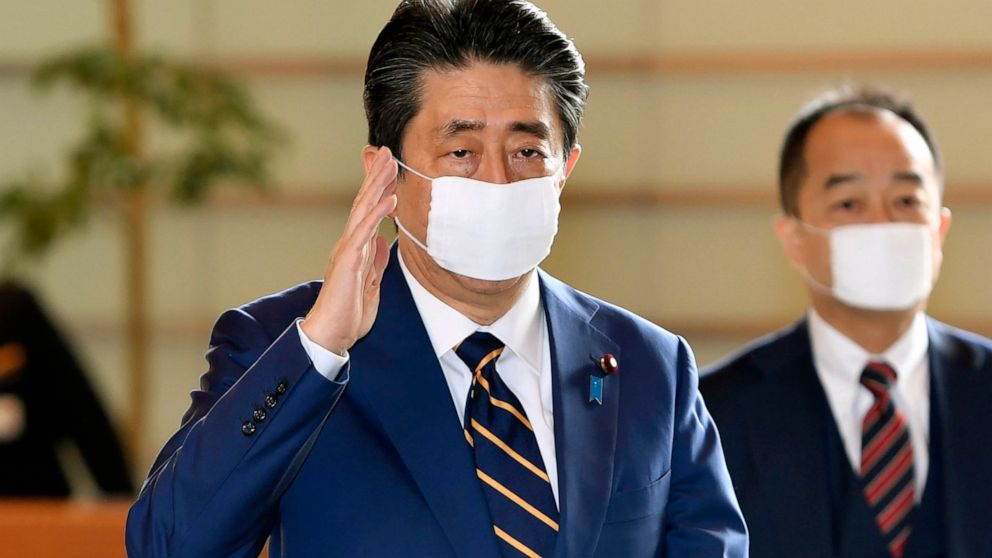 Japan's prime minister, Shinzo Abe, has declared a month-long state of emergency in response to the coronavirus pandemic, and unveiled a record stimulus package aimed at steering the world's third-largest economy through its biggest crisis since the war.
Abe told a televised news conference a recent sharp rise in Covid-19 cases in Tokyo and other urban areas had forced him to rethink Japan's approach towards stemming the outbreak.
Source: The Guardian
Govt frees exports of all APIs, formulations except paracetamol
India on Monday removed the export restrictions on 24 active pharmaceutical ingredients (API) and formulations, a month after imposing them in the wake of the Covid-19 outbreak. However, the outbound shipments of paracetamol and its formulations continue to remain restricted or need a license from the government to get exported.
The Directorate General of Foreign Trade (DGFT) amended the export policy for APIs such as vitamins B1, B6 and B12, tinidazole, metronidazole, acyclovir, progesterone and chloramphenicol, among others to 'free' from 'restricted' in a notification dated April 6.
Source: The Economic Times
Swasth ke Sipahi deliverying essential services and medicines at doorstep of patients
Pharmacists, popularly known as "Swasth ke Sipahi", of Pradhan Mantri Jan Aushadhi Kendra , are deliverying essential services and medicines at doorstep of patients and elderly under Pradhan Mantri Bhartiya Janaushadhi Pariyojana (PMBJP) of the Government of India.
Working as part of Pradhan Mantri Jan Aushadhi Kendras (PMJAK), they are extending essential services by making available quality generic medicines at affordable prices to the common People of the country and the elderly persons at their doorstep to fight Corona pandemic.
This is supporting the government's initiative of practicing social distancing.
Source: Ministry of Chemicals and Fertilizers
India revokes ban on export of hydroxychloroquine, drug used in treatment for COVID-19
The Government of India announced on Tuesday that it had rescinded its earlier ban on the export of malaria drug hydroxychloroquine (HCQ), which is now being used in countries such as the U.S. as a possible line of treatment for COVID-19, setting off a controversy over whether the two-day old blanket ban was overturned under pressure from Washington.
"In view of the humanitarian aspects of the pandemic, it has been decided that India would licence paracetamol and HCQ in appropriate quantities to all our neighbouring countries who are dependent on our capabilities. We will also be supplying these essential drugs to some nations that have been particularly badly affected by the pandemic," Ministry of External Affairs spokesperson Anurag Srivastava said.
Source: The Hindu
Krishi Vigyan Kendra's door delivery of fish receives healthy response
The lockdown might have forced many Keralites to sacrifice their favourite fish dish from their meals. The scarcity for fresh fish in the wake of restrictions on fishing operations has created trouble in many households, as an average Malayalee cannot imagine lunch without fish.
It is at this juncture that Krishi Vigyan Kendra, Ernakulam, under Central Marine Fisheries Research Institute (CMFRI) came to the aid of many households within a 4-km-radius of Kochi city by arranging door delivery of fresh fish following the lockdown imposed in the State on March 27. The initiative has started receiving encouraging response, with the average daily supply touching 510 kg.
Source: Business Line
Delhi government announces 5T plan to fight Covid-19
To fight the Covid-19 pandemic, Delhi government has launched a 5T plan, which consists of testing, tracing, treatment, team work, tracking and monitoring.
"We have prepared a 5-point plan after talking to experts on how to control coronavirus and to make sure Delhi is ready to fight corona — this is the 5T plan," said Chief Minister Arvind Kejriwal.
Emphasising on the importance of testing, Kejriwal said that testing is very important to deal with coronavirus. "We will aggressively test to identify, treat, trace, quarantine and seal, along the lines of South Korea, which successfully identified coronavirus-infected patients through nation-wide testing."
Source: Business Line
45 smart city command and control centres turn into Covid-19 war rooms
The hi-tech command and control centres across 45 smart cities have transformed overnight into the nerve centre for operations to contain the spread of the Covid-19 pandemic.
The command and control centres constructed under Smart City Mission have so far been used for various municipal functions, including 24-hour water supply projects, property tax collection, traffic management, street lighting, monitoring bus movement and CCTV for security. As SARS-CoV-2 hit India, these command and control centres have diversified.
Source: The Economic Times
Centre asks states to maintain supply of medical oxygen smooth, hassle-free during lockdown
Centre has asked states to give special attention on keeping the supply of medical oxygen smooth and hassle-free in the lockdown period. It has been emphasized upon as there is a critical need to maintain adequate supply of medical oxygen in the country in the wake of COVID-19 Pandemic and as, medical oxygen is also included in the national list and WHO's list of essential medicines.
Union Home Secretary Ajay Kumar Bhalla has written to all State Chief Secretaries asking to ensure smooth and hassle-free supply of Medical Oxygen. He also stressed that all Manufacturing units of Medical Oxygen and related items, their transport and cross land border movements, workers engaged in factories are exempted from lockdown.
Source: All India Radio