Daily GK Update: 6th May 2020
Jharkhand govt launches three schemes to boost rural employment
The three initiatives launched on Monday were the Birsa Harit Gram Yojana for rural plantations, Neelambar Pitambar JAL Sammridhi Yojana for water conservation and the Poto Ho Khel Vikas Scheme for making playgrounds.
The Jharkhand government on Monday launched three schemes under the National Rural Employment Guarantee Act in a bid to "revive the rural economy", affected by the lockdown in view of COVID-19 pandemic.
More than 9 lakh people from the state are stranded in various parts of the country because of the lockdown and sources in the government say over 6 lakh people are set to come back soon.
The three initiatives launched on Monday were the Birsa Harit Gram Yojana for rural plantations, Neelambar Pitambar JAL Sammridhi Yojana for water conservation and the Poto Ho Khel Vikas Scheme for making playgrounds.
Source: The Indian Express
Niti Aayog starts campaign to "protect" senior citizens during COVID-19
New Delhi, May 5 (PTI) Government think tank Niti Aayog in association with Piramal Foundation — the philanthropic arm of the Piramal Group — on Tuesday launched a campaign "Surakshit Dada-Dadi & Nana-Nani Abhiyan" focussed on ensuring wellbeing of senior citizens during the COVID-19 pandemic.
"The campaign will reach over 2.9 million senior citizens in 25 #AspirationalDistricts across Assam, Bihar, Jharkhand, MP, Maharashtra, Rajasthan & UP; focusing on behaviour change, access to services, early detection & tracking of #COVID19 symptoms.#ApnoKaDhyaan," the Aayog tweeted.
"Surakshit Dada-Dadi & Nana-Nani Abhiyan" is aimed at creating awareness about various aspects of senior citizens" health and lifestyle including preventive measures and requisite behavioral changes in view of COVID-19 pandemic.
Source: Outlook India
Telephone Conversation between PM and President of Republic of Korea
Prime Minister Shri Narendra Modi spoke on telephone today with H.E. Moon Jae-in, President of the Republic of Korea.
Prime Minister Modi warmly recalled his visit to the Republic of Korea last year, and expressed satisfaction at the increasingly close ties between both countries.
The two leaders discussed COVID-19 global pandemic and the challenges it posed to the global health systems and economic situation. They shared information about the steps taken in their countries to tackle the pandemic.
Prime Minister expressed appreciation for the technology-based response deployed by the Republic of Korea for managing the crisis. President Moon Jai-In appreciated the way Indian authorities have motivated the vast Indian population for fighting the pandemic with unity of purpose.
The Korean President thanked Prime Minister for the support being provided by Indian authorities to Korean citizens in India.
Prime Minister expressed appreciation to the ROK government for facilitating supplies and transport of medical equipment being sourced by Indian companies.
The two leaders agreed that their experts would continue to consult each other and share experiences, as they research solutions for COVID-19.
Prime Minister conveyed his best wishes to President Moon for the forthcoming National Assembly Elections in ROK.
Source: Narendra Modi
Centre working on Agro MSME policy: Nitin Gadkari
The MSME Minister highlighted the need to focus on export enhancement as well as import substitution to replace foreign imports with domestic production.
The government is working on an agro MSME policy which will focus on entrepreneurship development in rural-, tribal-, agricultural- and forest areas for manufacturing products using local raw material, Union Minister Nitin Gadkari said on Monday.
The Minister for MSME and Road Transport and Highways was speaking during the meetings held via video-conferencing with the representatives of SME Chamber of India, SME Export Promotion Council and representatives of beauty and wellness industry on the impact of coronavirus (COVID-19) on MSMEs, according to an MSME Ministry release.
Source: The Hindu
Uttar Pradesh CM Adityanath launches app to get tips on boosting immunity via ayurveda
Uttar Pradesh Chief Minister Yogi Adityanath on Tuesday launched the Ayush Kavach app that will provide health-related tips and information about ayurvedic medicines to people during the coronavirus crisis.
"Today the whole world is looking up to India with hopes in its fight against the global pandemic COVID-19. I firmly believe that the Ayush Kavach mobile app will help people access prescriptions to strengthen their bodies' resistance through an ancient mode of Yoga and Ayurveda of India," he said at the launch.
Source: The New Indian Express
Covid-19: Global leaders pledge $8 billion for coronavirus research, vaccine, but US skips event
Several world leaders and organisations on Monday pledged $8 billion (over Rs 60,000 crore) to manufacture a vaccine to combat Covid-19, the diseases caused by the novel coronavirus, Reuters reported.
The United States was conspicuous in its absence at the Coronavirus Global Response International Pledging Conference. American officials reportedly said that the US was already spending billions of dollars to fund its own research, according to The New York Times.
Source: Scroll.in
President Trump nominates Indian-American diplomat Manisha Singh as OECD envoy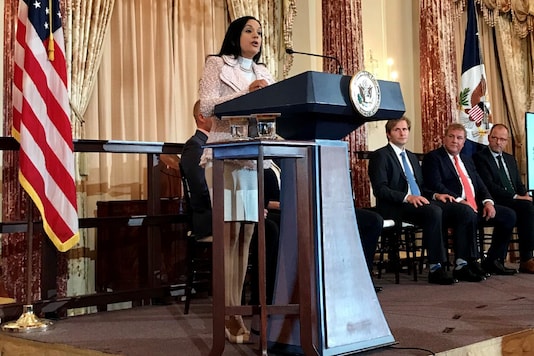 States President Donald Trump has nominated senior Indian-American diplomat Manisha Singh as his envoy to the Organization for Economic Cooperation and Development (OECD). Ms Singh is currently Assistant Secretary of State for Economic and Business Affairs at the State Department.
According to the nomination sent to the Senate by the White House, she will be the US Representative to OECD with the rank of an Ambassador. Paris-based OECD is an intergovernmental economic organisation with 36 member countries to stimulate economic progress and world trade.
Ms Singh has previously served as the acting Under Secretary of Economic Growth, Energy and the Environment and as a Deputy Assistant Secretary in the Bureau of Economic, Energy and Business Affairs at the State Department.
Source: All India Radio
Lost at home: Over 5 million people internally displaced in India in 2019, says UN report
More than five million people were internally displaced in India due to natural disasters, conflict and violence in 2019, constituting the highest number of new internal displacements in the world during the period followed by the Philippines, Bangladesh and China, according to a UN report.
The 'Lost at Home' report, published by the UN Children's Fund (UNICEF), said that almost 33 million new displacements were recorded in 2019 — around 25 million were due to natural disasters and 8.5 million as consequence of conflict and violence.
Source: The Hindu
Coronavirus lockdown impact: Weekly unemployment rate spikes to 27.1%, says CMIE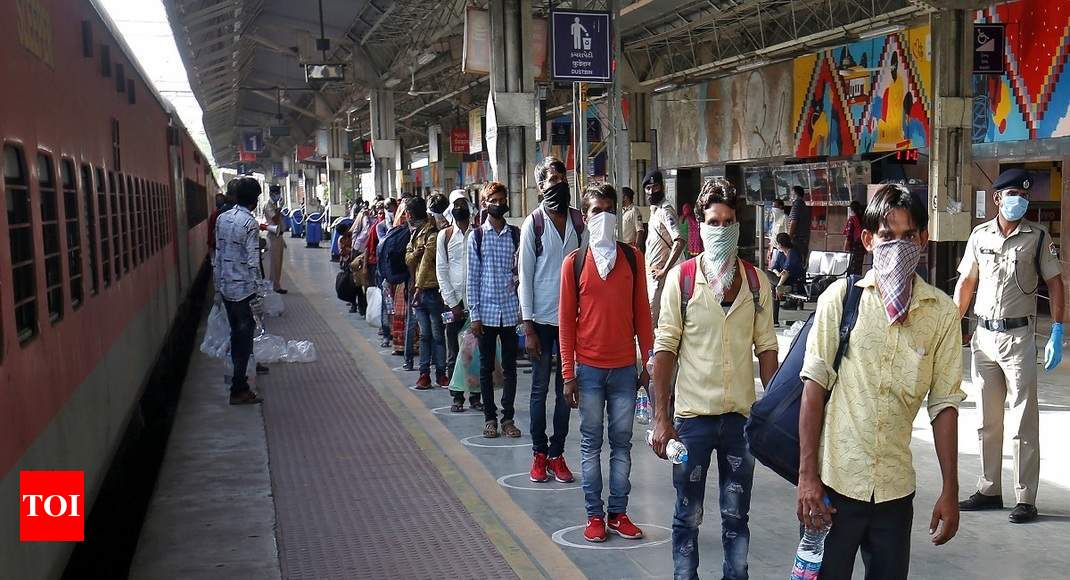 Hindustan Unilever share slips 5% as GSK sells stake via block dealICRA downgrades 8 Edelweiss Group companies on funding, stress concerns
India's unemployment rate shot up to 27.1 per cent in the week ended May 3 from 21.1 per cent in the preceding week, according to data released by the think-tank Centre for Monitoring Indian Economy (CMIE) on Monday. The rising unemployment comes as India continues to remain under lockdown due to coronavirus pandemic.
This was the highest unemployment rate so far and the unemployment rate has risen because of a surge in the labour participation rate from 35.4 per cent in the week of April 21 to 36.2 per cent in the week ended May 3, Mahesh Vyas, Managing Director and CEO, Centre for Monitoring Indian Economy (CMIE), wrote in an article on Monday.
Source: Business Today
Russia awards commemorative World War II medal to Kim Jong-un for preserving memories of Soviet soldiers killed in North Korea
Russian President Vladimir Putin has awarded Kim Jong-un a commemorative war medal marking the 75th anniversary of the victory over Nazi Germany, the Russian embassy in Pyongyang said Tuesday.
The medal was awarded to the North Korean leader for his role in preserving the memory of Soviet soldiers who died on North Korean territory, the statement said.
Russia's ambassador in North Korea, Alexander Matsegora, presented the award to the country's Foreign Minister Ri Son-gwon on Tuesday. Kim, who was rumored earlier this month to have fallen ill, didn't attend the ceremony.
Photos of the meeting in Pyongyang showed Russian and North Korean officials wearing face masks despite the fact that North Korea so far has not reported a single case of the new coronavirus.
Source: First Post
DGCA launches 'GARUD' portal to fast-track exemptions of coronavirus-related drone operations
The Civil Aviation Ministry and the Directorate General of Civil Aviation (DGCA) on Tuesday launched GARUD portal for fast-track approval to COVID-19-related drone operations. The objective of the GARUD (Government Authorisation for Relief Using Drones) portal is to assist state-owned entities in seeking exemption from central government for coronavirus related drone operations.
This will also help in addressing the challenges posed by COVID-19 and will remain in force until further orders.
In a tweet, Civil Aviation Ministry said, any violation of provisions will make the conditional exemption null and void and will lead to penal action.
Source: Business Today
Indian Navy launches Operation Samudra Setu to repatriate Indian citizens from overseas
Indian Navy has launched Operation Samudra Setu – meaning Sea Bridge, as a part of national effort to repatriate Indian citizens from overseas. Indian Naval Ships Jalashwa and Magar are presently enroute to Malè in Maldives to commence evacuation operations from Friday as part of Phase-1. Indian Mission in Maldives is preparing a list of Indian nationals to be evacuated by Naval ships and will facilitate their embarkation after requisite medical screening.
A total of one thousand persons are planned to be evacuated during the first trip, catering for COVID- related social distancing norms vis-a-vis the carrying capacity and medical facilities available onboard. The ships have been suitably provisioned for the evacuation operation. The evacuated personnel would be provided the basic amenities and medical facilities during the sea-passage. In view of the unique challenges associated with COVID-19 stringent protocols have also been stipulated.
Source: All India Radio