Daily GK Update: 6th April 2020
World health day 2020
This World Health Day, honor the contribution of nurses and midwives, recognizing their vital role in keeping the world healthy.
Nurses and other health workers are at the frontlines of COVID-19 response, putting their own health at risk to protect the broader community.
Comprising more than two-thirds of the health workforce in the WHO Western Pacific Region, nurses are critical in responding to health needs in all settings and across the lifespan.
In the 2020 International Year of the Nurse and the Midwife, the World Health Day is an opportunity to highlight the work of nursing and midwifery around the world, while celebrating this workforce as one of the most valuable resources of every country.
Source: World Health Organization
Cabinet approves ordinance to reduce salaries of PM, Ministers, MPs by 30% for a year
The Union Cabinet on Monday approved a 30% cut in the salaries of all Members of Parliament and a two-year suspension of the MP Local Area Development (MPLAD) scheme so that the amount saved can go to the Consolidated Fund of India to fight COVID-19, Information and Broadcasting Minister Prakash Javadekar said on Monday.
Addressing a press conference after a Cabinet meeting, Mr. Javadekar said the Cabinet, chaired by Prime Minister Narendra Modi, approved an ordinance to amend the Salaries, Allowances and Pension of Members of Parliament Act, 1954, to cut the salaries of MPs by 30%. He said all MPs, including the Prime Minister and his Council of Ministers, would take the salary cut for financial year 2020-2021. In addition, the Cabinet had decided to suspend the MPLAD funds for 2020-2021 and 2021-2022. Many MPs had already pledged to use their MPLAD funds, Rs.5 crore a year, for efforts to combat the coronavirus pandemic.
Source: The Hindu
Force majeure clause won't apply to coronavirus death claims in life insurance policies
The Life Insurance Council of India has announced that all life insurance companies, both public and private, will process all coronavirus-related death claims, at the earliest.
According to a press release from the Life Insurance Council, "The Council also confirmed that the clause of 'Force Majeure' will not apply in case of COVID-19 death claims. This step was taken to reassure customers who had reached out to individual life insurance companies seeking clarity on this clause in their contract as well as to dispel rumours to the contrary. All life insurance companies have also communicated to their customers individually in this regard."
Source: The Economic Times
Covid-19 scare: India's zoos on high alert after tiger tests positive in US
The Central Zoo Authority (CZA) on Monday asked all zoos across the country to be on high alert and collect samples fortnightly in suspected cases after a tiger at a US zoo tested positive for coronavirus.
In a letter to all states and Union territories, CZA Member Secretary S P Yadav said the United States Department of Agriculture's National Veterinary Services Laboratories has confirmed Covid-19 in a tiger at the Bronx Zoo in New York.
Source: Business Standard
Lifeline Udan: No commercial traffic but Indian skies buzzing with cargo planes carrying Covid-19 essentials
Though commercial flights stand suspended in India due to the Covid-19 lockdown, the skies are still buzzing with regular cargo flights to transport critical medical equipment and supplies.
By 5 pm on April 5, according to a press communiqué released by Ministry of Civil Aviation (MoCA) on Sunday, as many as 116 flights have already been operated by Air India, Alliance Air, IAF, Pawan Hans and private carriers under Lifeline UDAN.
Lifeline Udan is a government initiative for air transport of medical cargo and essential supplies across India at the time of the Covid-19 crisis.
The Civil Aviation Ministry says that 79 of these flights have been operated by Air India and Alliance Air. Cargo transported till date is around 161 tons. Aerial distance covered by Lifeline Udan flights till date is over 1,12,178 km.
Source: India Today
Union HRD Minister launches MHRD AICTE COVID-19 Student Helpline Portal developed by AICTE in New Delhi
In view of the outbreak of COVID19 and National lockdown since March 25th, some students have been facing difficulties due to closure of colleges and hostels. Hence in order to provide help and support to such students, AICTE (All India Council for Technical Education) has come out with a uniqueMHRD AICTE COVID-19 Student Helpline Portaltoaddress the issues.
The website with an URL https://helpline.aicte-india.org was launched by the Honorable Minister for Human Resource development Shri Ramesh Pokhriyal "Nishank" today in the presence of Prof. Anil Sahasrabudhe, Chairman, AICTE, Shri MP Poonia, Vice Chairman AICTE, Shri Buddha Chandrashekhar, Chief Coordinating Officer, AICTE and student interns Shivanshu and Akash of Graphic Era University who developed this portal in record time of one day.
Source: Ministry of Human Resource Development
Coronavirus | IIT-Roorkee develops Prana-Vayu, a low-cost ventilator
Amid the growing demand for hospital ventilators due to the COVID-19 pandemic, IIT-Roorkee has developed a low-cost portable ventilator in association with AIIMS-Rishikesh, which can be manufactured for just ₹25,000.
On Friday, the machine was presented to more than 450 companies and several have expressed interest in commercial production, IIT-Roorkee said. Named 'Prana-Vayu,' the closed-loop ventilator can deliver the required amount of air to the patient, with an automated process controlling the pressure and flow rates. It also has feedback that can control tidal volume and the number of breaths per minute.
Source: The Hindu
Army Medical Corps celebrates its 256th Raising Day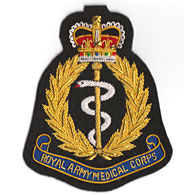 The Army Medical Corps (AMC) on Friday celebrated its 256th Raising Day. It was raised based on the Royal Medical Corps.
The 256th Raising Day was held with the motto 'Survey Santu Nirmaya', meaning 'Let all humans be free from disease and disability'.
The AMC has excellence centres across the country with state-of-the-art equipment providing quality patient care.
It has excelled in all fields, be it warzone, foreign missions, peacetime assignments or humanitarian assistance with aid to civil authorities in emergency situations.
Source: Business Standard
Government sets up group to coordinate COVID-19 related response activities
The government on Sunday notified the empowered group set up for coordination with private sector, NGOs and international organisations for COVID-19 related response activities.
"Empowered group has been constituted to address the issues pertaining to identification of problems, effective solutions and formulation of plans," NITI Aayog said in a statement.
The empowered group led by Amitabh Kant, CEO of Niti Aayog, has held several rounds of meeting with the UN agencies, the World Bank, the Asian Development Bank, the civil society organisations and development partners and industry associations including CII, FICCI, ASSOCHAM, NASSCOM.
Source: The Economic Times
NASA unveils plan to setup 'Artemis', the first human base camp on Moon's south pole by 2024
NASA is working on the Artemis program that aims to land humans on the moon by 2024. The space agency has put forward a plan showing what a US lunar presence may look like after the milestone.
NASA submitted a 13-page report to the National Space Council on 2 April. The National Space Council is an advisory group to US President Donald Trump, presided over by Vice President Mike Pence.
NASA unveils plan to setup Artemis, the first human base camp on Moons south pole by 2024
The report titled NASA's Plan for Sustained Lunar Exploration and Development offers a summary of how the space agency will accomplish the 2024 moon landing mission.
It also gives information on what the US would achieve from long-term presence on the moon and lunar orbit.
Source: First Post
FCI sets new record in single day transportation of food grains
Food Corporation of India (FCI) has set a new record in single day movement by moving 70 rakes carrying one lakh 93 thousand Metric Tonnes food grains continuously for two days. Consumer Affairs Ministry said, FCI is ensuring that enough food grain stocks are made available in every part of the country during countrywide lockdown.
During the 12 days since start of lockdown on 25th of last month, FCI has done average movement of one lakh 41 thousand tonnes food grain per day as against the pre-lockdown daily average of about 80 thousand tonnes. The Ministry said, a total of 605 rakes carrying around 17 Lakh tonnes food grains have been transported across the country during this period. Punjab accounted for about 46 per cent of total food grain movement followed by Haryana, Telangana and Chhattisgarh.
Source: All India Radio
COVID-19: Testing, treatment free for Ayushman Bharat beneficiaries at pvt labs, empanelled hospitals
Testing and treatment for COVID-19 will be free of cost for Ayushman Bharat beneficiaries at private laboratories and empanelled hospitals, the National Health Authority (NHA) said on Saturday.
The NHA, which implements the national health insurance scheme, said this will strengthen the country's response to the novel coronavirus pandemic.
"Testing and treatment of COVID-19 is already available for free in public facilities. Now, more than 50 crore citizens, eligible under the health assurance scheme will be able to avail free testing through private labs and treatment for COVID-19 in empanelled hospitals," it said in a statement.
Source: The Economic Times