Daily GK Update: 4th May 2020
INTERNATIONAL FIREFIGHTERS' DAY – MAY 4
Although organized efforts to fight urban fires have been around for over two millennia, International Firefighters' Day (IFFD) was first marked on May 4, 1999. It is a day to salute the men and women who help keep us safe, protect our property, our communities, and our wilderness…and to honor the men and women who have given their lives in the line of duty.
On IFFD, every person in the emergency service career gets recognized; hazardous materials specialists, fire prevention specialists, paid firefighters, volunteer firefighters, wildland firefighters, fire fighting heavy equipment operators/mechanics, emergency medical technicians, and many more.
Source: National Day Calendar
UV Blaster: DRDO develops WiFi-enabled UV disinfection tower
The Defence Research and Development Organisation (DRDO) has developed an ultraviolet (UV) disinfection tower that can be used for rapid and chemical-free disinfection of infection-prone areas. It is likely to prove useful at a time when the novel coronavirus pandemic has disrupted normal life across India.
A ministry of defence note released on May 4 says that the equipment named "UV blaster" is a UV-based area sanitizer designed and developed by Laser Science & Technology Centre (LASTEC), DRDO's Delhi-based premier laboratory. The Centre has developed it with the help of "New Age Instruments and Materials Private Limited, Gurugram," adds the note.
The note further adds, "The equipment has six lamps each with 43 watts of UV-C power at 254 nm wavelength for 360-degree illumination. For a room of about 12 x 12 feet dimension, the disinfection time is about 10 minutes and 30 minutes for 400 square feet area by positioning the equipment at different places within the room."
Source: India Today
Rural Development Minister launches Saras collection on GeM portal
Rural Development Minister Narendra Singh Tomar has launched the Saras collection on Government e Marketplace (GeM) portal in New Delhi. The Saras collection showcases daily utility products made by rural self-help groups. It aims to provide market in rural areas with access to Central and State Government buyers.
AIR correspondent reports that under the initiative, sellers from Self Help Group will be able to list their products in five product categories. These five categories are handicrafts, handloom and textiles, office accessories, grocery and pantry and personal care and hygiene.
In the first phase, 913 Self Help Groups from 11 States have already registered as sellers and 442 products have been listed. GeM will provide dashboards for functionaries at the national, state, district and block level to provide them real time information about the product, value and volume of the orders.
Source: All India Radio
Home ministry can withdraw security clearance to TV channels under new draft guidelines
The Narendra Modi government has come up with a set of draft amendments to uplinking and downlinking guidelines for private satellite television channels. One of the clauses in the new draft guidelines states that Ministry of Home Affairs (MHA) has the authority to withdraw security clearance to a channel before the permitted time period of 10 years, leading to the termination of its licence.
The draft does say that the channel would be given an opportunity to be heard before that.
The draft of the amended guidelines, released Thursday by the Ministry of Information and Broadcasting, comes amid the Covid-19 crisis, at a time when the nationwide lockdown has led to an increased consumption of media, particularly television.
The I&B ministry has sought suggestions and comments from stakeholders on the proposed guidelines within 15 days.
Source: The Print
Bamboo vital to India's Post-COVID economy: Dr Jitendra
Union Minister of State (Independent Charge) Development of North Eastern Region (DoNER) and MoS PMO, Dr Jitendra Singh said that Bamboo is vital to India's Post- COVID economy and will provide an opportunity for India to emerge as an economic power with the support of its Bamboo resources.
Addressing a Bamboo Conclave through video conference here on Saturday, in which representatives of Ministry of Development of North Eastern Region (DoNER), the Union Ministry of Agriculture and stakeholders from different sectors participated, Dr Jitendra Singh said, Northeast consists 60 per cent of India's reserve of bamboo and it is a great advantage that under Prime Minister Narendra Modi, while this government has over the last six years accorded highest priority to the development of the North Eastern region, it has at the same time given the Bamboo sector the kind of boost which it had never received since independence. In this regard, he referred to the amendment in the 100 year old Indian Forest Act brought about by the Modi government in 2017, as a result of which, home grown bamboo has been exempted from it in order to enhance livelihood opportunities through bamboo.
Source: State Times
African swine fever detected in India for 1st time; 2,500 pigs die in Assam
The first instance of African swine fever has been reported in the country in Assam where the disease has killed around 2,500 pigs across 306 villages, Animal Husbandry Minister Atul Bora said.
Despite the go-ahead from the Centre, the state government will not cull the animals immediately and choose an alternative option to prevent the spread of the disease, Bora told a press conference on Sunday.
While swine flu can spread from animals to humans, swine fever does not, and therefore is not a public health threat.
Source: The Economic Times
PM Modi to take part in NAM meeting on Covid-19 today
Prime Minister Narendra Modi will participate in the virtual summit of the Non-Aligned Movement (NAM) on Monday, for the first time since taking the helm of affairs in India, to discuss ways to fight the coronavirus pandemic together.
Reports said the meeting will take place at around 4.30pm India time and will also be attended by external affairs minister S Jaishankar.
This will be the first time Modi will take part in a NAM meeting since becoming the Prime minister in 2014. Modi became the first full-time Indian prime minister to skip the NAM summit in 2016 and again in 2019.
India was represented by the vice president in the last two summits in 2016 in Venezuela and 2019 in Azerbaijan. Manmohan Singh had participated at the Tehran NAM meet in 2012.
Source: Hindustan Times
Coronavirus: 'Covid toe' and other rashes puzzle doctors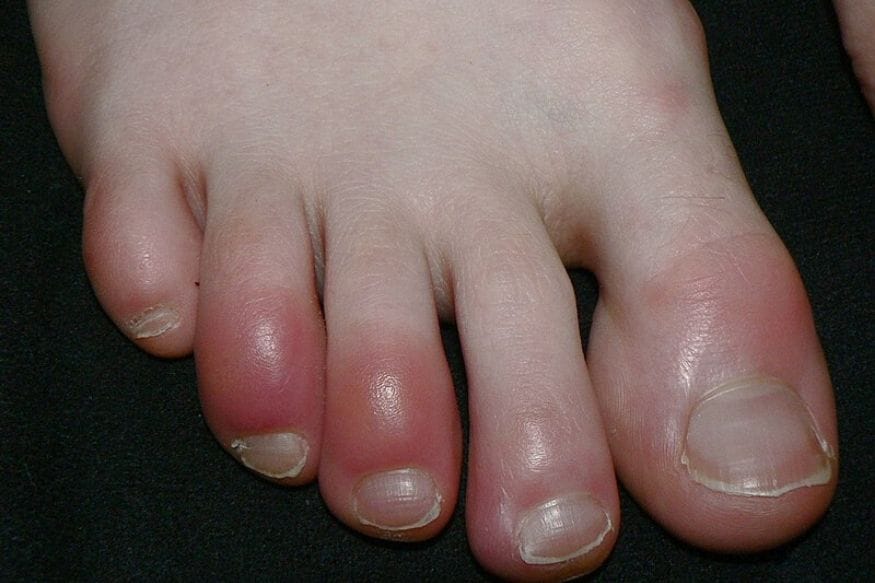 Five rashes, including Covid toe, are affecting some hospital patients diagnosed with Covid-19, a small study by Spanish doctors has found.
The rashes tended to appear in younger people and lasted several days.
It is not uncommon for a rash to be a symptom of a virus, such as the spots that indicate chicken pox.
But the researchers said they were surprised to see so many varieties of rash with Covid-19.
Rashes are not currently included in the list of symptoms of the illness.
There have been many reports about "Covid toe" – a rash appearing on Covid patients' feet even in the absence of other symptoms – but lead researcher Dr Ignacio Garcia-Doval said the most common form of rash in the study was maculopapules – small, flat and raised red bumps that tend to appear on the torso.
Source: BBC News
NIAB develops portable coronavirus detection kit
The device can detect novel coronavirus antigens in 20 microlitres of human saliva within 30 seconds.
Adding support to the Health Minister's promise that India will be able to produce RT-PCR and antibody test kits by the end of May, researchers from the National Institute of Animal Biotechnology (NIAB), Hyderabad, have developed a biosensor that can detect the novel coronavirus in saliva samples.
Biosensors have been currently used across the world to detect toxins, narcotic drugs, and are also considered as a reliable tool to detect infectious diseases.
Source: The Hindu
FDA allows emergency use of anti-viral vaccine Remdesivir to treat COVID-19 patients
The US food and drug regulatory body has allowed the emergency use of an investigational anti-viral vaccine to treat COVID-19 patients after some researches, including one led by an Indian-American physician, found that the drug helped recover some of the infected cases faster.
The Food and Drug Administration (FDA) gave emergency use authorisation (EUA) for the use of investigational anti-viral Remdesivir in the treatment of COVID-19 patients.
The FDA authorisation came after researches, including one led by Indian-American physician Aruna Subramanian, reported Remdesivir shortened the recovery times in people who have fallen ill from the new coronavirus.
Source: The Economic Times
'BharatMarket': CAIT to launch e-commerce platform for retail traders soon
The marketplace will integrate capabilities of various technology companies to provide end-to-end services in the logistics and supply chains from manufacturers to end consumers, including deliveries at home.
Traders' body Confederation of All India Traders (CAIT) on Friday said it will soon launch a national e-commerce marketplace 'bharatmarket' for all retail traders in collaboration with several technology partners. The marketplace will integrate capabilities of various technology companies to provide end-to-end services in the logistics and supply chains from manufacturers to end consumers, including deliveries at home, CAIT said in a release.The e-commerce portal will include a nationwide participation by retailers, it added.
Source: Financial Express
Bank transfer of 2nd installment of Rs 500 to women Jan Dhan a/c holders from Monday: FinMin
Women Jan Dhan bank account holders will start getting the second installment of Rs 500 from Monday in line with the announcement made by Finance Minister Nirmala Sitharaman in March.
To help the poor tide over the COVID-19 crisis, the government had on March 26 said ex-gratia payment of Rs 500 would be credited to women Jan Dhan account holders for the next three months, starting from April.
"Instalment of Rs.500 for the month of May has been sent to the bank A/cs of PMJDY women beneficiaries under Pradhan Mantri Garib Kalyan Package.
Source: The Economic Times