Daily GK Update: 4th March 2020
U.N. rights body to move Supreme Court on Citizenship Amendment Act
In an unprecedented and rare move, the Geneva-based Office of the High Commissioner for Human Rights (OHCHR) has announced that it plans to file an application in the Indian Supreme Court, asking to be impleaded in the petitions challenging the Citizenship (Amendment) Act (CAA).
And the Ministry of External Affairs (MEA) said the United Nations body had no right to file a petition that will ask the court to appoint the Commissioner for Human Rights as an assistant or 'amicus curiae' in the case.
Source: The Hindu
Luxembourg to become first country to make all public transport free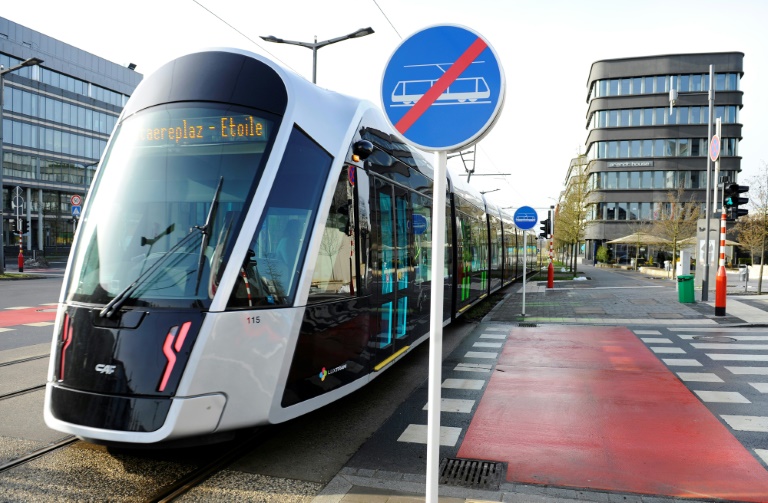 Luxembourg is set to become the first country in the world to make all its public transport free.
Fares on trains, trams and buses will be lifted next summer under the plans of the re-elected coalition government led by Xavier Bettel, who was sworn in for a second term as prime minister on Wednesday.
Bettel, whose Democratic party will form a government with the leftwing Socialist Workers' party and the Greens, had vowed to prioritise the environment during the recent election campaign.
Source: The Guardian
APEDA signs MoUs to implement Agriculture Export Policy
The Agricultural and Processed Food Export Development Authority (APEDA) has signed Memorandum of Understandings with IIT Delhi, Quality Council of India (QCI) and Indian Chamber of Food and Agriculture (ICFA).
It is highly important to increase the exports of agricultural products in order to achieve the goal of "Doubling Farmers Income" by 2022.
INDGAP is India Good Agriculture Practices.
Source: World News Monitor
Tribal affairs ministry constitutes committee on CFR guidelines under FRA
The Union Ministry of Tribal Affairs (MoTA) has brought back the Model Guidelines for Conservation, Management and sustainable use of Community Forest Resources (CFR Guideline) under the Forest Rights Act, 2006 (FRA), four years after it went into cold storage.
The ministry created a committee headed by NC Saxena, former member of the Planning Commission of India and of the National Advisory Council, to examine and recommend CFR Guidelines under FRA on February 21, 2020.
The CFR right under the FRA empowers Gram Sabhas to conserve and manage their forest.
Source: Down to Earth
National Security Day: Interesting facts
March 4 is commemorated as National Security Day to praise the work of security forces, who ensure that the citizens of India sleep can sleep peacefully, without fretting over the security of the country.
Also known as Rashtriya Suraksha Diwas, this day is dedicated to all the security forces such as policemen, commandos, guards, army officers, para-military forces and other persons involved in security, who sacrifice their lives for maintaining the stability of the country.
With a strength of over 1.3 million active personnel, India has the world's third largest military force.
India's defence budget for 2017 – 2018 is Rs 2.74 lakh crore.
'Operation Rahat', during the 2013 Uttarakhand floods, was one of the world's biggest civilian rescue operations.
Source: India Today
Coronavirus: Nasa images show China pollution clear amid slowdown
Satellite images have shown a dramatic decline in pollution levels over China, which is "at least partly" due to an economic slowdown prompted by the coronavirus, US space agency Nasa says.
Nasa maps show falling levels of nitrogen dioxide this year.
It comes amid record declines in China's factory activity as manufacturers stop work in a bid to contain the coronavirus.
China has recorded nearly 80,000 cases of the virus since the outbreak began.
It has spread to more than 50 countries but the vast majority of infections and deaths are in China, where the virus originated late last year.
Source: BBC News
Global coalition for biodiversity launched on World Wildlife Day
On World Wildlife Day, and ahead of October's CoP 15 Convention on Biological Diversity, the EU Commission called Tuesday for stronger mobilisation in raising awareness of the need to protect biodiversity.
The EU executive is turning to all national parks, aquariums, botanic gardens, zoos, science and natural history museums to join forces and boost public awareness about the nature crisis.
Source: EUbusiness
World Bank announces $12 billion to fight coronavirus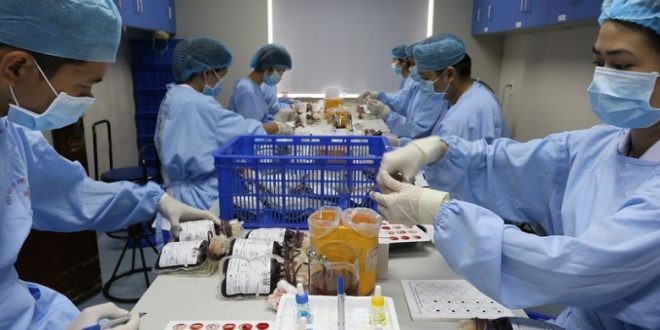 The World Bank on Tuesday announced an initial $12 billion in immediate funds to assist countries grappling with the health and economic impacts of the coronavirus outbreak that has spread quickly from China to over 60 countries.
World Bank President David Malpass said there were still "many unknowns" about the fast-spreading virus, and "much more" aid might be required.
Source: Business Today
Govt introduces bill to amend banking laws to strengthen cooperative banks
The Government on Tuesday introduced a bill in Lok Sabha which seeks to protect the interest of small depositors by bringing cooperative banks under the RBI regulations.
Introducing the Banking Regulation (Amendment) Bill, Finance Minister Nirmala Sitharaman said the bill is the "need of the hour" to avoid a PMC Bank-like crisis in the future.
Source: The Economic Times
Govt to pay you Rs 900 per month for adopting a stray cow in UP
With its existing cow shelters over-flowing with animals, the Yogi Adityanath government has decided to put up one lakh such cattle for public adoption and will transfer Rs 900 per month to bank account of willing persons who can take home a cow. Each such animal will be ear-tagged for identity.
Earlier this year, farmers in the state had gone up in arms and protested over stray cattle destroying their fields after the BJP government had banned illegal slaughter of cattle in the state.
Source: The Economic Times