Daily GK Update: 4th June 2020
Gaitri Kumar appointed India"s next High Commissioner to the UK
Seasoned diplomat Gaitri I Kumar has been appointed as India"s next High Commissioner to the United Kingdom, the External Affairs Ministry said on Tuesday.
Kumar, a 1986-batch Indian Foreign Service officer, succeeds Ruchi Ghanashyam.
At present, Kumar is serving as Indian Ambassador to Belgium, Luxembourg and the European Union.
"She is expected to take up the assignment shortly," the External Affairs Ministry said.
Her appointment to the high-profile post comes at a time India is looking at further expanding ties with the UK after it came out of the powerful European Union.
In her career spanning over 30 years, Kumar served in multiple Indian missions including in Paris, Kathmandu, Lisbon and Geneva.
She also served as Joint Secretary in the Americas division at the ministry"s headquarters in Delhi. PTI MPB ZMN
Source: Outlook India
Government approves setting up of an "Empowered Group of Secretaries (EGoS) and Project Development Cells (PDCs)"
The Union Cabinet under the leadership of Hon'ble Prime Minister Shri Narendra Modi  has given its approval for setting up of an "Empowered Group of Secretaries (EGoS) and Project Development Cells (PDCs) in Ministries/Departments of Government of Indiafor attracting investments in India". This new mechanism will reinforce India's vision of becoming a US$ 5 trillion economy by 2024-25.
Government is determined to put in place an investment friendly ecosystem that strongly supports the domestic investor as well as FDI and will boost the economy manifold. DPIIT proposes strategic implementation of an integrated approach that will eventually bring about synergies between Ministries/Departments and among the Central and State Governments in our investment and related incentive policies.Source: Ministry of Commerce & Industry
Union Power Minister launches pan-India Real Time Market in electricity:
Shri R. K. Singh, the Minister of State (IC) Power and New & Renewable Energy & Minister of State (Skill Development and Entrepreneurship),  launched pan-India Real Time Market in electricity through video conference in New Delhi, on 03rd June, 2020. This has placed Indian electricity market amongst a league of few electricity markets in the world, which have real time market.
While speaking at the event, the  Powerminister highlighted that real time market is an organized market platform to enable the buyers and sellers pan-India to meet their energy requirement closer to real time of operation. Introduction of real time market will bring required flexibility in the market to provide real time balance while ensuring optimal utilization of the available surplus capacity in the system. It will also help manage diversity in the demand pattern in the country with an organized market at national level.
Source: Ministry of Power
Cabinet approves MoU between India and Bhutan on cooperation in the areas of environment
Prime Minister Narendra Modi chairing the Cabinet meeting in New Delhi on Wednesday.
Taking head environment cooperation with Bhutan, the Union Cabinet chaired by Prime Minister Narendra Modi on Wednesday gave its approval for signing the Memorandum of Understanding (MoU) with the Royal Government of Bhutan on Cooperation in the areas of the environment.
Officials said that the MoU will enable establishment and promotion of closer and long-term cooperation between the two countries in the field of environment protection and management of natural resources on the basis of equity, reciprocity and mutual benefits, taking into account the applicable laws and legal provisions in each country.
Source: World 24 News
CSIR-CMERI develop new indigenous ventilator
Researchers at Durgapur-based Central Mechanical Engineering Research Institute (CMERI) have indigenously developed a ventilator amid rising cases of COVID-19. The new ventilator was unveiled in the presence of Prof. (Dr) Harish Hirani, Director, CSIR-CMERI, and Dr Arunangshu Ganguly, Chairman and Managing Director, Health World Hospitals Pvt Ltd, Durgapur.
"The bellow design, controllers and embedded electronics of this ventilator have all been customised to ensure price efficacy as well as meeting the requirements of the relevant industries. The ventilator has undergone multiple technical and design changes after adopting critical feedbacks from healthcare professionals of the Health World Hospital and Vivekananda Hospital, Durgapur. This ventilator costs around Rs. 80,000-90,000. The ventilator will be further upgraded to meet the requirements of various other patient's parameters", said Prof. Hirani.
Source: Ministry of Science & Technology
Uday Kotak takes over as CII president
Uday Kotak, MD & CEO, Kotak Mahindra Bank, on Wednesday assumed office as president of the Confederation of Indian Industry for the year 2020-21.

Mr. Kotak takes over from Vikram Kirloskar, chairman and MD of Kirloskar Systems and vice-chairman of Toyota Kirloskar Motor.

The industry body said T.V. Narendran, CEO & MD of Tata Steel Ltd., is now its president designate for the current financial year. Additionally, Sanjiv Bajaj, chairman and MD of Bajaj Finserv Ltd., has taken over as the vice-president of CII.

Mr. Kotak has been associated with CII for over two decades and has served as Chairman of CII Economic Affairs Council, Financial Sector Development Council, Services Council, Corporate Governance Council, Banking Committee, Capital Markets Committee and Financial Services Committee.
Source: The Hindu
Twitter appoints ex-Google CFO as new board chairman
Twitter has appointed ex-Google chief financial officer (CFO) Patrick Pichette as the company's new chairman of the board.

Pichette who joined Twitter's board of directors in 2017, earlier previously served as Google's CFO from 2008 till 2015.

"Given the strength and depth of Twitter's management team and Board, we believe that now is the right time to evolve our governance structure in-line with best practices," Pichette said in a filing to the US Securities and Exchange Commission (SEC) on Tuesday.

Pichette will take over from Omid Kordestani who will remain on Twitter's board.
Source: Live Mint
Sibi George appointed India's next Ambassador to Kuwait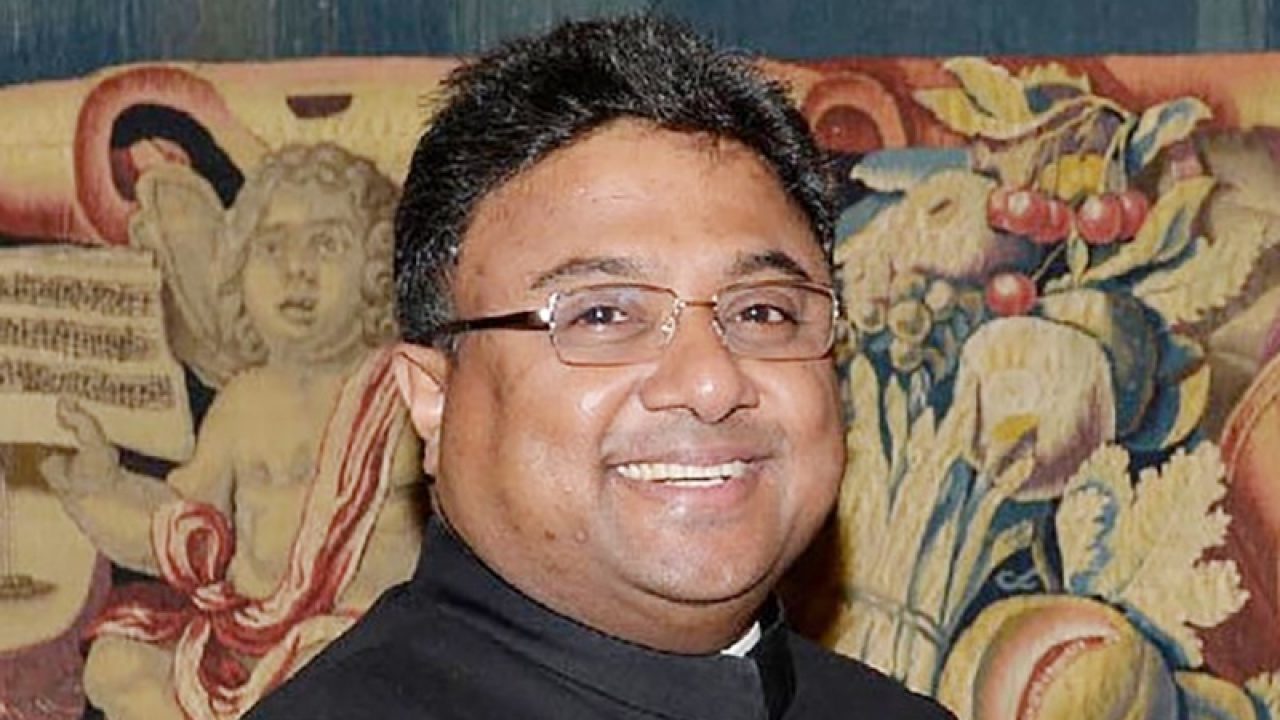 Sibi George, an Indian Foreign Service officer of 1993 batch, has been appointed India's next Ambassador to Kuwait.

He is at present India's Ambassador in Switzerland.

A Ministry of External Affairs (MEA) release said that George is expected to take up his new assignment shortly. (ANI)
Source: Big News Network
Filmmaker Basu Chatterjee passes away
Filmmaker-screenwriter Basu Chatterjee, best known for directing films like Choti Si Baat, Rajnigandha, Baaton Baaton Mein, Ek Ruka Hua Faisla and Chameli Ki Shaadi among more, passed away on Thursday in Mumbai, following age-related ailments. He was 93.

Filmmaker and Indian Film & TV Directors' Association president Ashoke Pandit took to Twitter to share the news. He tweeted, "@ashokepandit I am extremely grieved to inform you all the demise of Legendary Filmmaker Basu Chatterjee ji . His last rites will be performed today at Santacruz creamation at 2 pm. It's a great loss to the industry. Will miss you Sir. #RIPBasuChaterjee."

Basu Chatterjee, along with filmmakers like Hrishikesh Mukherjee and Basu Bhattacharya, were pioneers of middle-of-the-road cinema.
Source: The Indian Express
Krishnendu Majumdar becomes first person of colour to be appointed BAFTA chair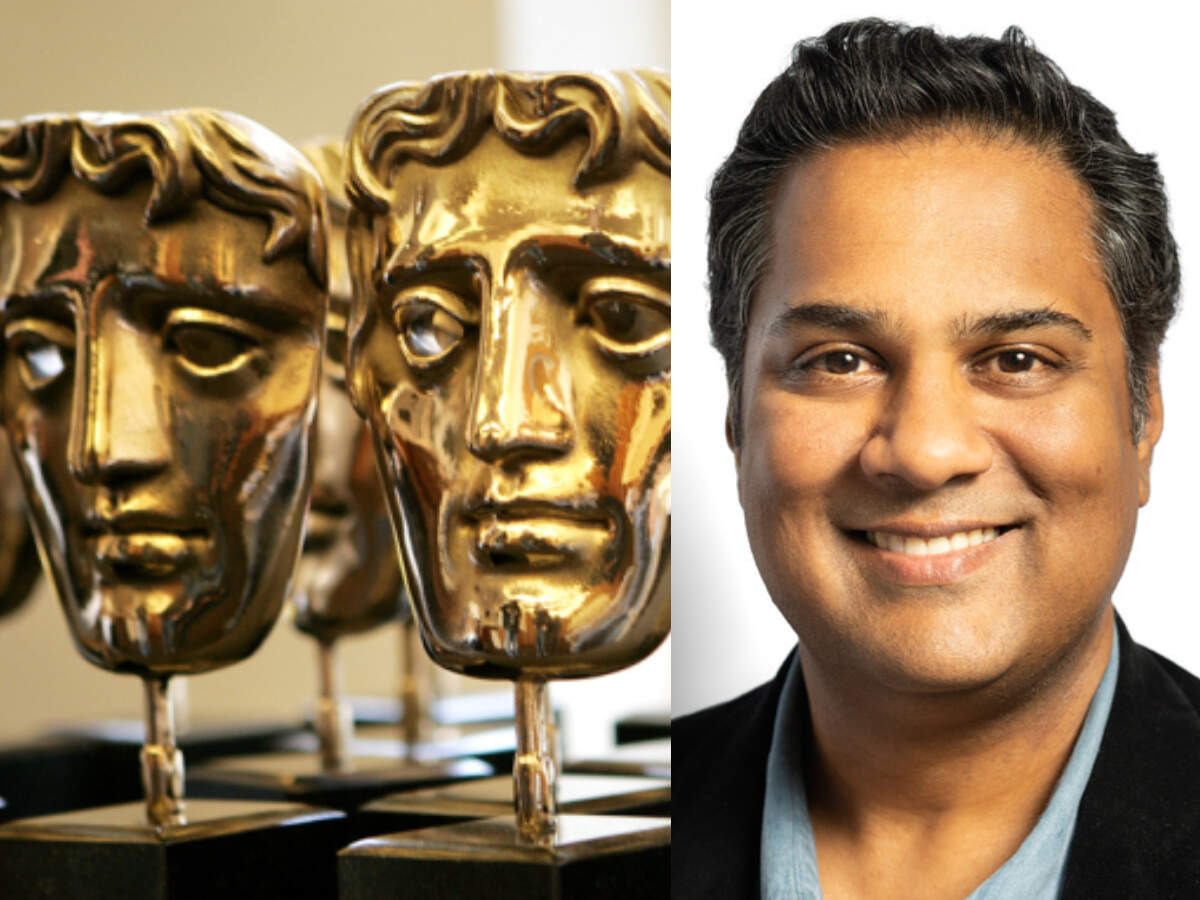 Award-winning television producer Krishnendu Majumdar is the first person to be named as the chairperson of BAFTA in its 73 year-long history, the British Academy has announced.

Majumdar, who succeeds Pippa Harris to the post, is also the youngest to be appointed as head in last 35 years of the British Academy of Film and Television Arts (BAFTA).

According to The Hollywood Reporter, Majumdar has been deputy chair for one year and is due to remain as chair for the next three years, the newly extended term for all future BAFTA chairs.
Source: Outlook India