Daily GK Update: 3rd April 2020
Corona Kavach: This app tells if you have crossed COVID-19 positive person
Following the footsteps of Singapore and South Korea, India has launched its own contact tracking app, called Corona Kavach. The app tracks the data of the user every hour to alert them whether they have crossed paths with any person who tested positive for coronavirus. While this might be beneficial for the user, privacy activists flag concerns.
The contact tracking app is a joint effort of the Union Ministry of Electronics and Information Technology and the Union Ministry of Health & Family Welfare. The user's location is mapped through GPS on the app to assess whether they are at a high-risk geographical zone or not. Data experts believe that this could be beneficial for a country like India that has a large number of cellphone users.
Source: Business Today
2021 World Games in Birmingham, Alabama postponed to 2022 to avoid clash with Tokyo Olympics
The 2021 World Games have been pushed back by a year to avoid clashing with the Tokyo Olympics which were rescheduled due to the coronavirus pandemic, World Games organisers said on Thursday.
The World Games, which are held every four years and feature 32 sports that are not part of the Olympic program, were scheduled to take place in Birmingham, Alabama, from 15–25 July next year but have now been postponed to 7-17 July, 2022.
Organisers said that the decision to move the Tokyo Olympics to 2021 made a significant impact on the planning of the World Games and sticking to the original dates would have meant excluding many Olympic athletes and officials.
Source: First Post
As Global COVID-19 Cases Top One Million, UN Adopts Resolution Urging 'Intensified International Cooperation'
The United Nations General Assembly on Thursday evening approved its first resolution on the global coronavirus outbreak, calling for "intensified international cooperation to contain, mitigate, and defeat the pandemic" that has now killed over 55,000 people and infected more than one million worldwide.
The resolution (pdf), titled "Global Solidarity to Fight the Coronavirus Disease (COVID-19)," encourages all countries to tackle the crisis by "exchanging information, scientific knowledge, and best practices, and by applying the relevant guidelines recommended by the World Health Organization," a specialized U.N. agency.
Source: Common Dreams
SCTIMST ties up with Wipro 3D to make automated ventilators
Sree Chitra Tirunal Institute for Medical Sciences and Technology, an institute of National Importance of the Department of Science and Technology, has joined hands with WiproNSE 6.61 % 3D to build a prototype of an emergency ventilator system.
The ventilator system is going to be based on an artificial manual breathing unit (AMBU), developed by the institute.
Source: The Economic Times
Government of India launches ArogyaSetu App to track Covid 19 infection
The Government of India today launched a mobile app ArogyaSetu developed in public-private partnership to bring the people of India together in a resolute fight against COVID-19.
The App, called 'AarogyaSetu' joins Digital India for the health and well-being of every Indian. It will enable people to assess themselves the risk of their catching the Corona Virus infection. It will calculate this based on their interaction with others, using cutting edge Bluetooth technology, algorithms and artificial intelligence.
Once installed in a smart phone through an easy and user-friendly process, the app detects other devices with AarogyaSetu installed that come in the proximity of that phone. The app can then calculate the risk of infection based on sophisticated parameters if any of these contacts has tested positive.
Source: Government of India
Defence Ministry mobilising ex-servicemen to fight Covid-19 outbreak
The Ministry of Defence (MoD) on Thursday announced that it is mobilising thousands of ex-servicemen (ESM) to assist state governments and district administrations wherever required to supplement the country's efforts to fight the novel coronavirus disease (Covid-19) pandemic.
An MoD spokesperson said the department of ex-servicemen welfare has taken the initiative to mobilise the services of veterans as part of an overall plan to increase the available workforce to assist the civil administration across the country.
Source: Hindustan Times
As India battles COVID-19, NCC offers services of cadets to join the fight
The NCC has offered the services of it cadets from across the country to join India"s fight against coronavirus, the defence ministry said on Thursday.
At least 1,965 cases of COVID-19 have been reported till date in the country and 50 people have died due to it.Â
"The National Cadet Corps (NCC) has offered a helping hand to civilian authorities in the country"s fight against COVID-19 by extending the services of cadets under "Exercise NCC Yogdan"," the defence ministry said in a statement.
So far nearly 47,000 senior NCC cadets have volunteered pan-India, a senior official said.
Source: Outlook India
Fight against coronavirus: Navy develops infrared-based temperature sensor
Indian Navy's Naval Dockyard in Mumbai has designed and developed its own handheld infrared-based temperature sensor for screening of personnel.
The handheld sensor gun to screen personnel at the entry gates of the yard is expected to reduce the load on security guards at the gate of the Naval dockyard.
The Navy said the instrument has been manufactured under Rs 1000 using in-house resources.
The 285-year-old Naval Dockyard of the Western Naval Command (WNC) has an average influx of around 20,000 personnel every day.
Source: India Today
DRDO develops bio-suits based on sealants used in submarine applications
The Defence Research and Development Organisation has manufactured a bio-suit for medical professionals to combat Covid-19 using a special sealant based on the sealant used in submarine applications according to media reports
The sealant can be used as an alternative to seam sealing tape according to the DRDO, The Hindu reported.
The bio suits used presently are prepared using the special glue for seam sealing by an industry partner and has cleared the test at Southern India Textile Research Association (SITRA) Coimbatore, it said.
Source: Business Line
Union Agriculture Minister launches new features of e-NAM platform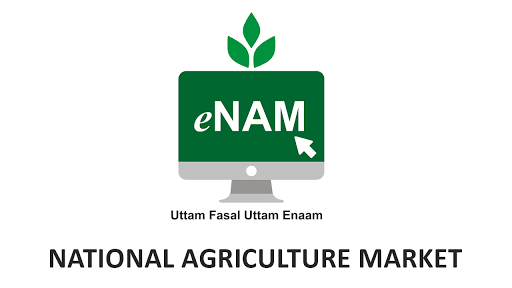 The Union Minister of Agriculture & Farmers' Welfare, Rural Development and Panchayati Raj, Shri Narendra Singh Tomar here today launched new features of National Agriculture Market (e-NAM) Platform to strengthen agriculture marketing by farmers which will reduce their need to physically come to wholesale mandis for selling their harvested produce, at a time when there is critical need to decongest mandis to effectively fight against COVID-19.
These software modules are namely (i) Warehouse based trading module in e-NAM software to facilitate trade from warehouses based on e-NWR (ii) FPO trading module in e-NAM whereby FPOs can trade their produce from their collection center without bringing the produce to APMC. In addition to facilitate inter-mandi and inter-state trade at this juncture, enhanced version of logistic module has been released whereby aggregators of transport logistic platform have on boarded which helps users to avail trackable transport facilities for transporting their produce.
Source: Ministry of Agriculture & Farmers Welfare