Daily GK Update: 31st March 2020
G20 Trade and Investment Ministerial virtual meeting: India calls for G-20 global framework to tackle COVID-19
The Extraordinary G20 Trade and Investment Ministerial virtual meeting was held on March 31, 2020. Union Commerce and Industry minister Piyush Goyal participated in the video conference.
Speaking at the virtual conference, Union Minister Piyush Goyal called for further enhancing access to affordable medicines and facilitating easier movement of health professionals across national borders. The Minister stated that despite many challenges, India has been a dependable and affordable source of high quality medical and pharma products to nearly 190 countries around the world.
Source: Jagran Josh
NASA ANNOUNCED NEW SUNRISE MISSION TO STUDY GIANT SOLAR PARTICLE STORMS
US space agency National Aeronautics and Space Administration (NASA) has announced that it has selected a new mission to study giant solar particle storms.
The Sun Radio Interferometer Space Experiment (SunRISE) will look into how Sun generates and releases the giant weather storms, known as the solar particle storms, into space.
The mission will help in greater understanding of the solar system. The findings would safeguard astronauts from solar storms while they travel to Mars or the Moon, NASA said in a press release.
Source: First Post
More than units in 280 SEZs manufacturing essential items like pharmaceuticals and hospital equipment, are operational
AIR PicsMore than 280 Special Economic Zones, SEZs units engaged in manufacturing of essential items like drugs, pharmaceuticals and hospital equipment are operational to ensure critical supplies amid the national lockdown.
SEZs are significant contributor to the exports from India, contributing approximately 18 per cent of India's total exports. During the current financial year 2019-20, the exports from SEZs have already crossed 110 billion dollar.
All Development Commissioners are closely coordinating with the units in their jurisdiction for their smooth functioning while ensuring that all necessary precautions including social distancing are adhered to.
Source: All India Radio
Modified rail coaches to provide 3.2 lakh isolation beds: Railways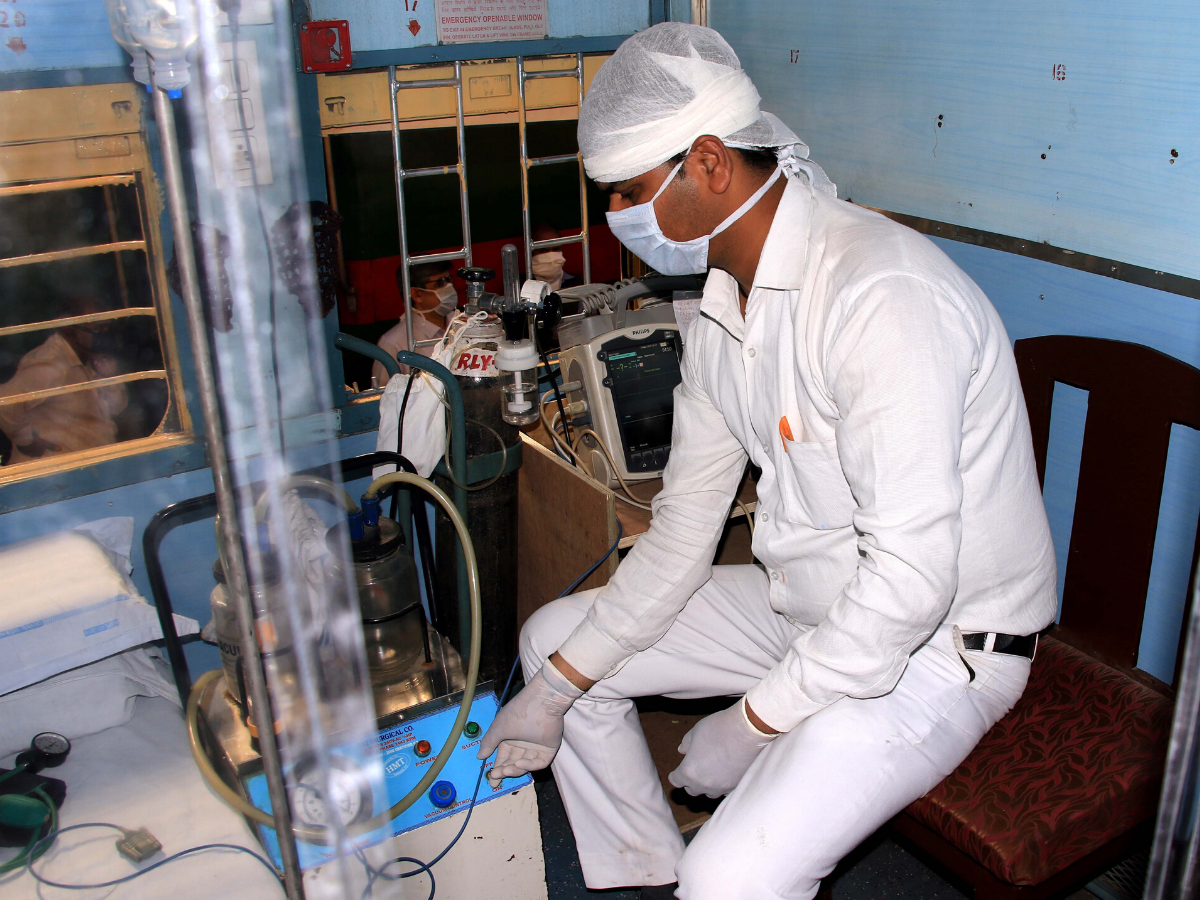 Further fine-tuning its plans to offer 20,000 coaches converted into isolation wards for coronavirus patients, the Indian Railways on Tuesday said these coaches can accommodate up to 3.2 lakh possible beds.
It has also earmarked targets for its 16 zones, with the South Central Railways headquartered at Secunderabad in Telangana leading the pack with 486 coaches being allocated for conversion, followed by Mumbai headquartered Central Railway being allocated 482 coaches.
Source: The Times of India
Tourism Ministry launches 'Stranded in India' to help foreign tourists
The Ministry of Tourism has launched a portal 'Stranded in India' to help foreign tourists who are stuck in various parts of the country.
"With an aim to extend support to the foreign tourists who are stranded in India, the Ministry of Tourism has come up with a portal to disseminate information regarding the services that can be availed by foreign tourists who are stuck far away from their home land," said the official release.
Source: Business Line
US govt renews 4 restrictions on Iran's nuclear program for 60 days
The Trump administration on Monday (local time) decided to renew four restrictions on Iran's nuclear program for the next 60 days making it harder for Tehran to develop further nuclear weapons.
"US is renewing four nuclear restrictions on Iran for an additional 60 days. We'll closely monitor developments in Iran's nuclear program and can adjust these restrictions at any time. As President Trump said, Iran will never be allowed to have a nuclear weapon," Morgan Ortagus, US State Department spokesperson said in a statement. These restrictions are based on Iran's continued nuclear program which "is unacceptable", she added.
Source: Business Standard
Global Eco Watch: Chinese govt recommends bear bile as cure for COVID-19
The Chinese government has alarmed wildlife conservationists by suggesting that bile extracted from bears could be a possible treatment for novel coronavirus disease (COVID-19), according to National Geographic.
The government has put out a list of medicines to treat COVID-19 that include both western and traditional Chinese medicine. The list has been compiled and published by China's National Health Commission, the government body responsible for national health policy.
Among the 'cures' for COVID-19 is 'Tan Re Qing' that contains bear bile.
Source: Down to Earth
Covid-19 hits sugar supply chain, global prices; recovery likely soon
The pandemic Covid-19 scare, which continues to slow down the global economy, has cast its shadow on the domestic sugar supply chain with sugar off take from mills falling in last fortnight. Even international sugar prices have also corrected from $15 per pound to below $12.
According to the Indian Sugar Mills Association (ISMA), the outbreak has pulled down sugar off-take from mills over the last 15 days and the sugar stock in the wholesale and retail market is understood to have been sold in the last couple of weeks.
Source: Business Standard
World economy will go into recession with likely exception of India, China: United Nations
The world economy will go into recession this year with a predicted loss of trillions of dollars of global income due to the coronavirus pandemic, spelling serious trouble for developing countries with the likely exception of India and China, according to a latest UN trade report.
With two-thirds of the world's population living in developing countries facing unprecedented economic damage from the coronavirus crisis, the UN is calling for a USD 2.5 trillion rescue package for these nations.
Source: The Economic Times
Tribal affairs ministry constitutes committee on CFR guidelines under FRA
The Union Ministry of Tribal Affairs (MoTA) has brought back the Model Guidelines for Conservation, Management and sustainable use of Community Forest Resources (CFR Guideline) under the Forest Rights Act, 2006 (FRA), four years after it went into cold storage.
The ministry created a committee headed by NC Saxena, former member of the Planning Commission of India and of the National Advisory Council, to examine and recommend CFR Guidelines under FRA on February 21, 2020.
The CFR right under the FRA empowers Gram Sabhas to conserve and manage their forest.
Source: Down to Earth
COVID-19 flattens peak-hour pollution
As vehicles go off the road after the country-wide lockdown in the wake of the novel coronavirus disease (COVID-19) outbreak, the typical two humps of daily pollution coinciding with morning and evening traffic peak-hours have nearly flattened out in India's big cities.
As cities slow down to fight the pandemic, daily average levels of particulate matter of size less than 2.5 micron (PM2.5) and nitrogen dioxide (NO2) have reduced sharply from the pre-lockdown days by close to more than half in Delhi and the towns of the national capital region (NCR).
Source: Down to Earth
Air purifying technology to disinfect State hospitals in COVID-19 fight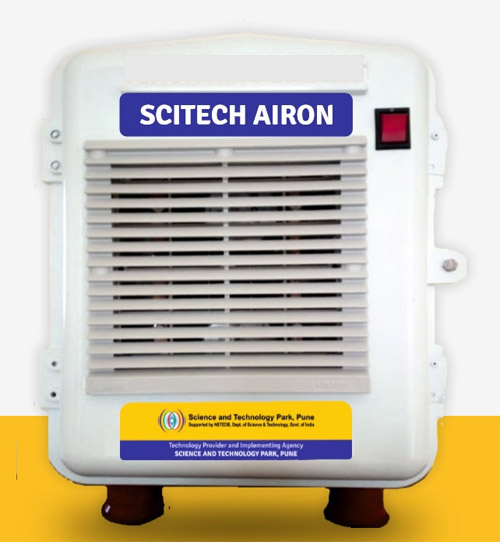 The Department of Science and Technology (DST) on Monday said that an air purifying technology developed by an incubatee company of the Pune-based Science and Technology Park (STP or Scitech Park) could offer an effective solution to the country's fight against the coronavirus COVID-19 contagion by reducing the viral load of the infected areas.
The DST, in a release on Monday, announced that it has released a sum of ₹1crore to manufacture and scale up the product titled 'Scitech Airon' and that 1,000 units of this new air purifier would soon be ready for installation in various hospitals across Maharashtra.
Source: The Hindu