Daily GK Update: 2nd April 2020
WORLD AUTISM AWARENESS DAY – April 2
World Autism Awareness Day (WAAD), on April 2nd each year shines a bright light on a growing global health crisis.
According to the National Autism Association, Autism affects 1 in 59 children. The bio-neurological developmental disability usually presents itself by the age of three, and it's more prevalent in boys than girls.
As children with autism grow older, they face all sorts of obstacles. Because many don't speak or use social cues as you or I do, they become targets for bullies or are excluded altogether. Children with autism are also vulnerable to drowning because they wander from their homes and schools. Due to their inability to communicate, they cannot tell someone their name or where they live, either. Additionally, as adults, they are more likely to unemployed or underemployed.
Source: National Day Calendar
IISc building indigenous ventilator prototype for COVID- 19 patients
Working round-the-clock in the past few days, an Indian Institute of Science team is building an indigenous ventilator prototype for COVID-19 victims, and it is expected to be ready in the current month itself.
A ventilator can be a life-saver for patients whose lungs are damaged by the COVID-19 infection. But India, like all countries grappling with this pandemic, is likely to face a large shortage of ventilators.
Manufacturers are unable to source key components such as sensors and flow controllers from abroad due to the current disruptions in global supply chains.
Source: The Economic Times
MyGov Corona Helpdesk Chatbot Passed 1.7 Crore Users In 10 Days Of Launch
MyGov Corona service, the official WhatsApp chatbot by the Central Government that was aimed to eradicate pretend news and unfold awareness regarding COVID-19, has crossed the milestone of 1.7 large integer users in ten days of its launch.
The chatbot is intended to serve info regarding the sickness that's believed to be caused by the Novel Coronavirus (known as SARS-CoV-2). Subsequently, the MyGov Corona service was launched in English, even though the GRB distended its scope by providing support to Hindi. the govt conjointly recently enlarged coronavirus awareness initiatives by launching a MyGov Corona Newsdesk channel on message and a passionate Corona service chatbot on Facebook.
Source: Technoxmart
DARPG's National Monitoring Dashboard launched for COVID-19 Grievances
Union Minister of State for Personnel, Public Grievances and Pensions Dr. Jitendra Singh today launched DARPG's National Monitoring Dashboard on COVID-19 Grievances. The National Monitoring Dashboard was developed and implemented at https://darpg.gov.in where COVID-19 related grievances are monitored on priority basis by a technical team of DARPG.
Speaking on the occasion, Dr. Jitendra Singh said that he had personally reviewed the status of 262 grievances of Central Government and 83 grievances of State Governments received on Day 1 and directed officers in the DARPG to pursue with line m of Ministries and State Governments.
AIR correspondent reports, the portal will be d and monitored at senior levels in Government on a daily basis.
Source: All India Radio
National Book Trust to launch 'Corona Studies Series' books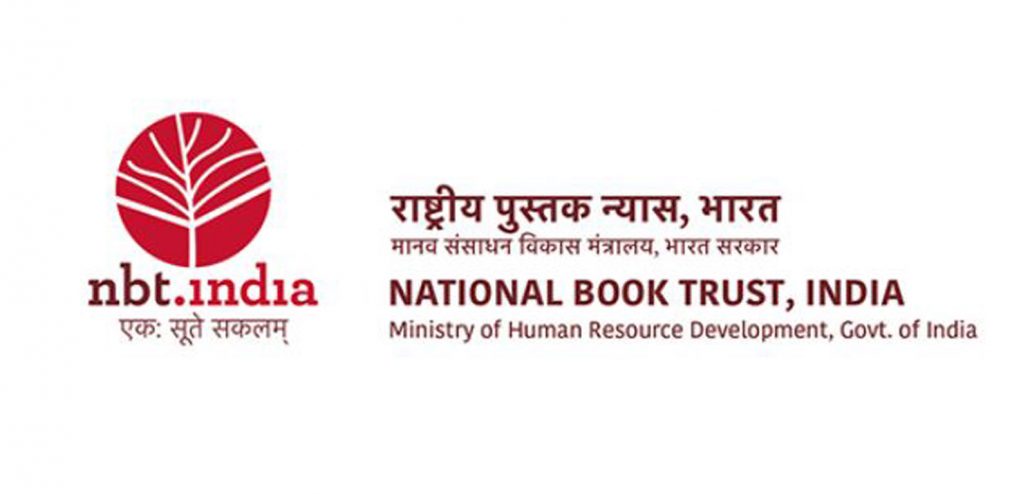 The National Book Trust (NBT), India is launching a series titled 'Corona Studies Series'.
This has been done realising the extraordinary psychological, social, economic and cultural significance of coronavirus pandemic for the human society in times to come.
The series will be used to document and to provide relevant reading materials for all age-groups for the post-corona readership needs.
"In response to the national crisis of this proportion, we believe that as a national institution it is our duty to take initiatives within our domain area to provide support in the form of new reading materials," said NBT chairman Govind Prasad Sharma
Source: National Book Trust, India
U.N. nuclear agency sending coronavirus testing gear to 40 countries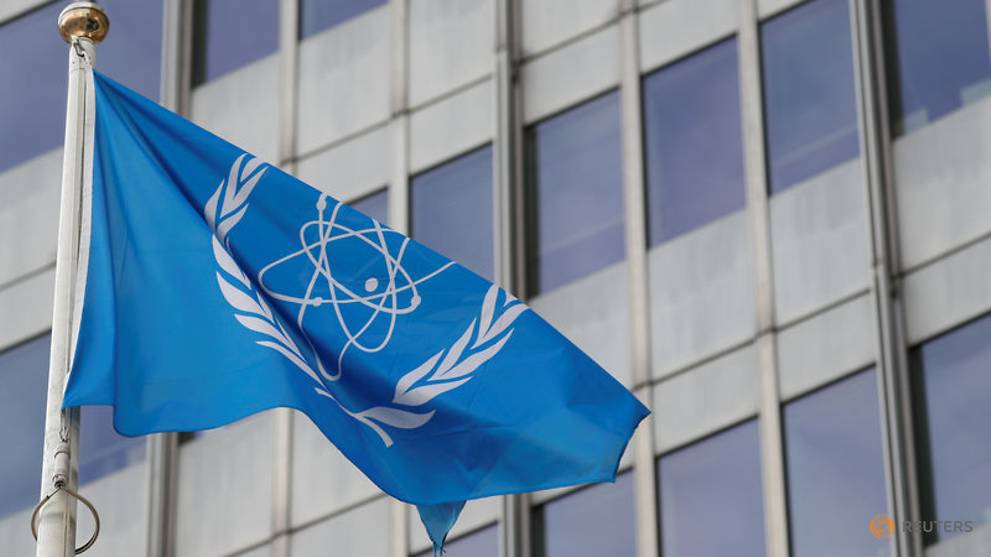 The U.N. atomic agency is sending an initial batch of equipment to about 40 countries with which they will be able to perform a standard test for the coronavirus involving a technique derived from nuclear science, it said on Wednesday.
The technique, real time reverse transcription-polymerase chain reaction https://www.iaea.org/newscenter/news/how-is-the-covid-19-virus-detected-using-real-time-rt-pcr, or real time RT-PCR, is commonly used in developed countries to tell whether someone is infected. It detects the coronavirus's RNA, its genetic fingerprint, on a swab sample.
Source: MSN.com
UN General Assembly meetings in April, May postponed due to COVID-19
UN General Assembly meetings scheduled for the months of April and May have been postponed in the wake of the "rapidly evolving" coronavirus pandemic, but there are no plans as yet to change the dates of the high-level annual UNGA session in September.
Since COVID-19 emerged late last year in the Chinese city of Wuhan, around 1.1 million people have fallen ill across the globe. Almost 60,000 people have died worldwide.
Source: The Economic Times
President, PM Modi Greet People Of Odisha On Utkal Dibasa
Happy Utkal Dibasa 2019. Each year on April 1, Odisha celebrates Utkal Dibasa to mark the day the state was born as a separate entity on linguistic basis. This year marks the 83rd Utkal Dibasa, or the foundation day of Odisha. Odisha was born as a separate state on April 1, 1936, on linguistic basis.
President Ram Nath Kovind, Vice-President M Venkaiah Naidu, Prime Minister Narendra Modi and Chief Minister Naveen Patnaik today greeted the people of Odisha on the occasion of the state's 83rd foundation day, or Utkala Dibasa.
"Greetings to the people of Odisha on statehood day. My best wishes to the state for a bright, prosperous and peaceful future," President Kovind tweeted.
Source: NDTV
AP govt to buy MOM developed by NAVY for COVID-19 patients
The Andhra Pradesh government
has come forward to purchase the portable Multi-feed Oxygen Manifold (MOM), a novel contraption developed by naval personnel in Visakhapatnam, that would help meet any emergency requirement of oxygen supply to coronavirus patients.
Initially, the Navy was offering a few MOMs to AP free- of-cost.
Personnel of the Naval Dockyard Visakhapatnam (NDV) designed the innovative 'Portable Multi-feed Oxygen Manifold' (MOM) using a 6-way radial header fitted to a single cylinder.
Source: Business Standard
70 Years of Diplomatic Relations between China and India [1950-2020]
China and India usher in the important moment of the 70th anniversary of the establishment of diplomatic relations.
Looking around the world, China and India, as the only two emerging countries with a population of more than 1 billion, shoulder the historical mission of national rejuvenation, play a key role in the process of the collective rise of developing countries, and inject strong momentum into the profound changes unseen in a century. At this moment, it is particularly important to revisit the original aspiration of establishing diplomatic relations 70 years ago and carry forward the spirit of good neighborliness and friendship, unity and cooperation.
Source: The Hindu
NMDC saves ₹888.09 crore in taxes through Vivad se Vishwas
State-run mineral producer NMDC has said it managed to save ₹888.09 crore in possible tax payments by opting for the Vivad se Vishwas scheme of the Centre.
"Several Central Public Sector Enterprises (CPSEs) under the Ministry of Steel have made payment of due tax to the government under Vivad Se Vishwas scheme by March 31, 2020," said a Steel Ministry statement.
The Centre had initiated the scheme with the objective of reducing pending income tax litigation, generating timely revenues for the government and helping taxpayers end their tax disputes by paying disputed tax and get waiver from payment of interest and penalty, the statement added.
Source: Business Line