Daily GK Update: 27th March 2020
India to begin antibody tests to confirm Covid-19 exposure
In a first, India is set to start antibody tests for the coronavirus to confirm whether a person had previously been infected with the virus, a move that will help understand the epidemiology of Covid-19 in the country.
Known as a serological test, which looks for antibodies in the blood, it is different from the current, diagnostic tests that determine active infection through nasal or throat swabs. Serological tests will allow doctors to determine if a person has previously had a viral infection, based on the presence of antibodies in the blood, possibly even if they were asymptomatic.
Source: The Economic Times
US launches advanced satellite in 1st Space Force national security mission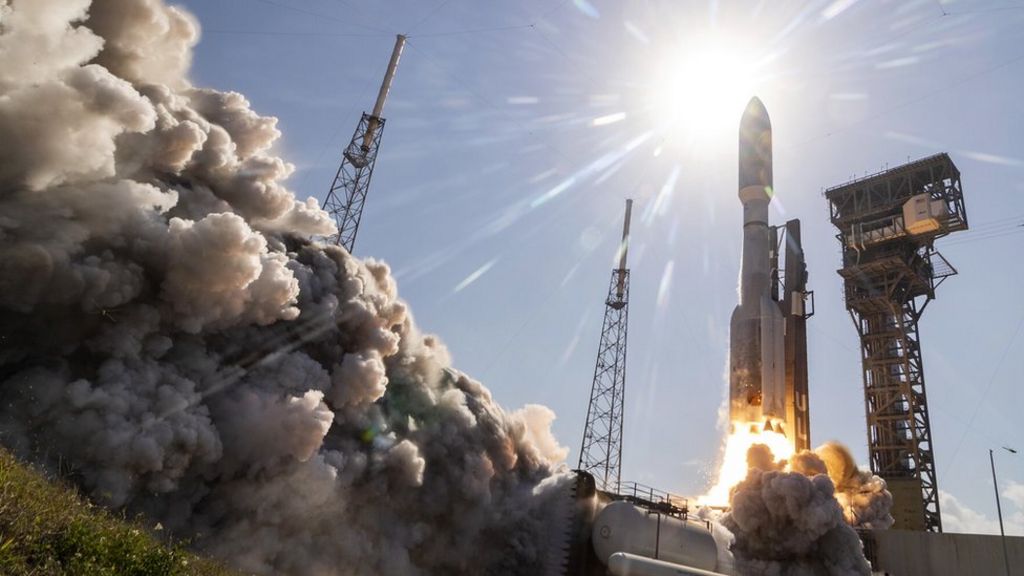 A United Launch Alliance (ULA) Atlas V rocket took to the skies Thursday afternoon (March 26), delivering a highly advanced communications satellite to orbit for the U.S. Space Force.
The rocket, outfitted with five strap-on solid rocket boosters, leapt off the pad from Space Launch Complex 41 at Cape Canaveral Air Force Station here at 4:18 p.m. EDT (2018 GMT), near the middle of a planned two-hour window.
Perched atop the rocket was the sixth Advanced Extremely High Frequency (AEHF-6) satellite. AEHF-6 is the final satellite in the AEHF constellation, and it will provide jam-proof communications — including real-time video — between U.S. national leadership and deployed military forces.
Source: Space.come
India bans export of hydroxychloroquine
Amidst rising demand for hydroxychloroquine, an antiviral being studied as a treatment for coronavirus, India has halted exports of the drug.
Although the drug is not in short supply in India, the country's commerce department said there is not enough staff available at some manufacturing companies to run adequate operations. This week, India issued a three-week lockdown on its population of 1.3 billion people, bringing everyday commerce and business operations to a standstill.
India has also banned the export of ventilators, personal protection equipment and sanitizers as the country gears up to fight coronavirus on its own shores. The country has also put restrictions on the export of 26 other pharma medicines, further weakening the global supply chain of drugs.
Source: Pharma Manufacturing
RBI reduces repo rate by 75 bps to 4.4%; slashes CRR by 100 bps
A day after Finance Minister Nirmala Sitharaman released a Rs 1.7 trillion package to curb the impact of the 21-day coronavirus lockdown, the Reserve Bank of India (RBI) on Friday cut benchmark interest rate by 75 basis points to 4.4 per cent to deal with the hardship caused due to the outbreak of Covid-19.
The central bank also reduced the cash reserve ratio (CRR) of all banks by 100 basis points to 3 per cent with effect from March 28 for 1 year. RBI will maintain accommodative stance, Governor Shaktikanta Das said while announcing decisions of Monetary Policy Committee (MPC).
Source: Business Standard
About 25 million jobs could be lost worldwide due to coronavirus: United Nations
Nearly 25 million jobs could be lost worldwide due to the coronavirus pandemic, but an internationally coordinated policy response can help lower the impact on global unemployment, according to a UN agency.
In its preliminary assessment report titled "COVID-19 and world of work: Impacts and responses", the International Labour Organization (ILO) calls for urgent, large-scale and coordinated measures across three pillars – protecting workers in the workplace, stimulating the economy and employment, and supporting jobs and incomes.
Source: The Economic Times
G20 nations to inject $5 trillion to combat Covid-19
The G20 nations have agreed to collectively inject $5 trillion into the world economy to counteract the social, economic and financial effects of the Covid-19 pandemic that has infected close to 5,00,000 people across countries and claimed more than 22,000 lives.
Prime Minister Narendra Modi, who represented India in a video-conference of G20 economies on Thursday, stressed on a new concept of globalisation that focusses on humanity and collective welfare rather than individual interest, a source privy to the meeting told BusinessLine.
Source: Business Line