Daily GK Update: 27th April 2020
Largest hole in the ozone layer heals itself: Coronavirus effect?
Earlier this month, scientists reported a strong reduction of ozone concentrations over the Arctic beloved to have been caused by unusual atmospheric conditions. The hole — first identified in March 2020 — is now being reported to have closed.
The Copernicus Climate Change Service (C3S) and Copernicus Atmosphere Monitoring Service (CAMS) by the European Centre for Medium-Range Weather Forecasts (ECMWF) confirmed that the largest hole in the Ozone later above the Arctic has closed.
Source: The Indian Express
Five out of eight Northeast states are now coronavirus free: Union Minister Jitendra Singh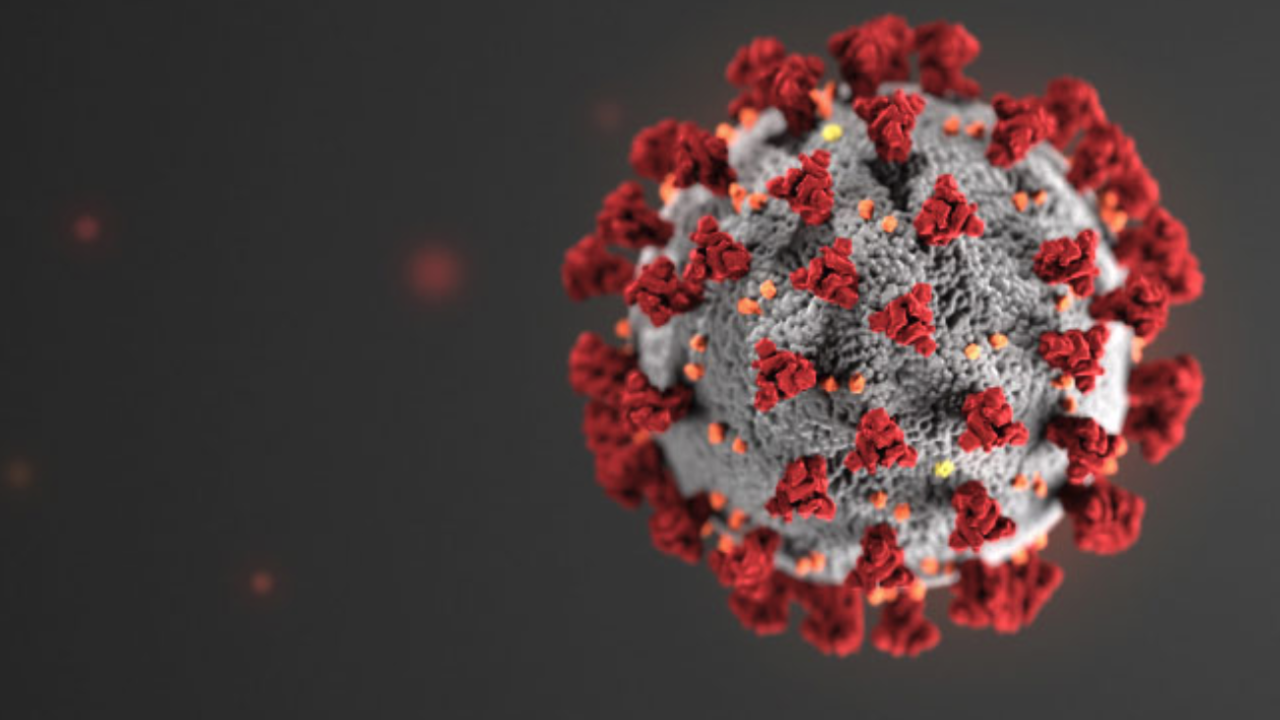 Five of the eight Northeast states declared to be coronavirus free while the other three have not reported any fresh positive cases in the last few days, Minister of State (Independent Charge) Development of North Eastern Region, Jitendra Singh told.
Minister had a review meeting through a video conference with senior officers from North Eastern Council (NEC) Shillong as well as representatives of different government bodies and PSUs.
According to a press note, the meeting was attended by representatives of different government bodies and PSUs including North Eastern Regional Agricultural Marketing Corporation (NERAMC), North East Handicraft & Handloom Development Corporation (NEHHDC), North Eastern Development Finance Corporation Ltd (NEDFi), Cane and Bamboo Technology Centre (CBTC) among others.
Source: The Statesman
RBI announces special liquidity facility of Rs 50,000 crore for mutual funds
In a big relief for investors, the Reserve Bank of India (RBI) on Monday announced a special liquidity facility (SLF-MF) of Rs 50,000 crore to ease liquidity pressures on mutual funds (MFs) which have cropped up as a result of heightened volatility in capital markets due to the Covid-19 pandemic.
"The RBI has stated that it remains vigilant and will take whatever steps are necessary to mitigate the economic impact of Covid-19 and preserve financial stability. With a view to easing liquidity pressures on MFs, it has been decided to open a special liquidity facility for mutual funds of Rs 50,000 crore," the central bank said in a statement.
Source: The Times of India
India third largest military spender in world, after US and China
India has become the third largest military spender in the world, after the US and China, according to a Stockholm International Peace Research Institute (SIPRI) report. This is the first time that India and China are among the top three military spenders.
India's "tensions" and "rivalry" with Pakistan and China are among the main reasons for its increased military expenditure. India's military spending grew by 6.8 percent to $71.1 billion in 2019, according to the SIPRO report on "Trends in World Military Expenditure, 2019". This was the highest military spending in South Asia.
Source: The Economic Times
NTPC to run hydrogen fuel cell buses and cars in Delhi and Leh: Invites vehicle makers to join in
Thermal power giant NTPC Limited has announced the launch of its new project involving hydrogen fuel cell vehicles to run in Delhi and Leh. Inviting expressions of interest from manufacturers, the corporation mentions in a statement that it will procure 10 hydrogen fuel cell-based buses and an equal number of such cars. This will be the first time such a project will be undertaken in India, wherein a complete solution from green energy to fuel cell vehicle would be developed, the statement reads.
"NTPC Ltd, has invited Global Expression of Interest (EoI) to provide 10 Hydrogen Fuel Cell (FC) based electric buses and an equal number of Hydrogen Fuel Cell-based electric cars in Leh and Delhi," a company statement said, adding that the EoI has been issued by NTPC's wholly-owned subsidiary NTPC Vidyut Vyapar Nigam (NVVN) Ltd.
Source: Financial Express
Pakistan Navy successfully test-fires anti-ship missiles
The Pakistan Navy on Saturday successfully test-fired a series of anti-ship missiles in the North Arabian Sea, a spokesman said.
The missiles were fired from surface ships, fixed and rotary-wing aircraft, the Navy's spokesperson Rear Admiral Arshid Javed said.
Chief of the Naval Staff Admiral Zafar Mahmood Abbasi witnessed the firing of the missiles, he said in a statement.
"The anti-ship missiles were fired at the sea level by warships and aircraft," according to the statement.
The successful demonstration of missile firing is a testament to the Pakistan Navy's operational capability and military readiness, the official said.
On the occasion, Admiral Abbasi said that the "Pakistan Navy is fully capable to respond enemy's aggression befittingly".
Source: The Economic Times
India seeks IMF, World Bank help to deal with IIP, CPI data gaps
Faced with the challenge of data inadequacy caused by the Covid-19 pandemic and lockdown, India has approached multilateral agencies including the International Monetary Fund and World Bank to ascertain the practices elsewhere in the world to prepare economic indicators such as industrial production, retail inflation and economic growth. Experts said deficiencies in data collection could affect the accuracy and reliability of the indicators.
Data inadequacy has become a global phenomenon in the wake of Covid-19 and the Ministry of Statistics and Programme Implementation (MoSPI) is collaborating with global institutions on data collection practices and to learn from the experiences of other countries facing the same issues.
Source: The Economic Times
Lucknow hospital begins plasma therapy to treat Covid-19 positive patients
A 58-year-old doctor became the first coronavirus patient at the King George Medical University (KGMU) here to receive plasma therapy as an experimental treatment for the disease, a hospital official said on Monday.
The doctor from Orai in Uttar Pradesh was administered the plasma donated by a woman doctor from Canada who was the first COVID-19 patient admitted to the KGMU and later recovered, Dr Tulika Chandra of the hospital's blood transfusion medicine department said.
The patient has been kept under round the clock observation and if required a second dose of the plasma would be given to him later in the day or on Tuesday, the doctor said.
Three coronavirus patients who have now recovered have so far donated their plasma for the treatment of others suffering from the disease. They include a resident doctor of the KGMU, Tauseef Khan, she said.
Convalescent Plasma Therapy is an experimental procedure for COVID-19 patients.
Source: India Today
GW190412: The Merger of Two Black Holes with Unequal Masses
The third observing run (O3) of LIGO and Virgo is offering new insights into the late inspiral and merger phase of binary black hole (BBH) systems. The first gravitational-wave event detected back in 2015, GW150914, originated from a binary black hole merger, and since then this class of events has become the most prominent. However, nearly all the systems observed so far have comprised black holes of nearly equal masses.
This trend was broken by the observation of the merger of a never-before-seen BBH system on April 12, 2019 at 05:30:44 UTC, just a couple of weeks after the start of O3. The signal, named GW190412, was detected by the Advanced Virgo and the two Advanced LIGO detectors, and it was produced by a coalescing BBH system with markedly unequal masses, one of the black holes being about 3.6 times heavier than the other.
Analysis indicates that the black holes that merged had masses equal to 30 and 8 times the mass of the sun. Such mass differences are predicted by theory to produce subtle differences in the gravitational-wave signal. These variations, which appear as higher "harmonics" in the waveform, have been observed for the first time in this event.
Source: LIGO Caltech
COVID-19: India Gifts Bangladesh 1 Lakh HCQ Tablets, 50,000 Surgical Gloves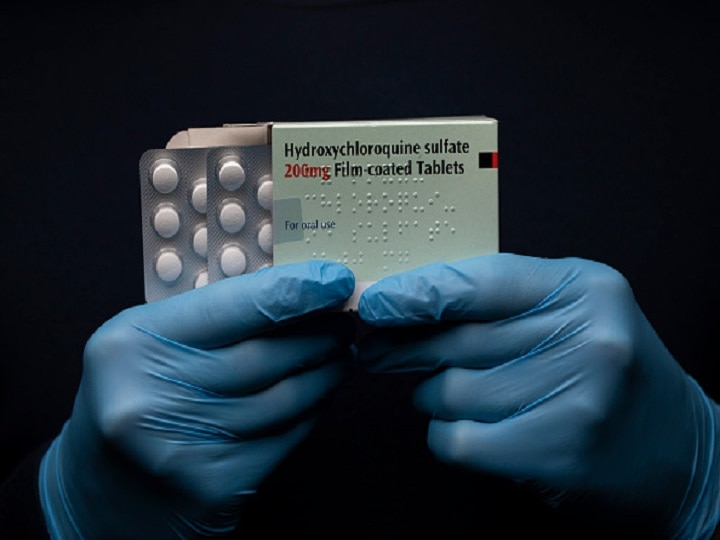 India gifted one lakh anti-malarial tablets of hydroxychloroquine and 50,000 surgical gloves to Bangladesh to support its battle against the coronavirus pandemic which has infected nearly 5,000 people and killed over 100 in the country.
Riva Ganguly Das, India's High Commissioner, on the occasion of India dispatching the second tranche of assistance to Bangladesh, invoked legendary poet and Nobel laureate Rabindranath Tagore to highlight the importance of India-Bangladesh relations.
Bdnews24.com reported she handed over the supplies to Health Minister Zahid Malik consisting of 100,000 Hydroxychloroquine tablets and 50,000 sterile surgical latex gloves.
Source: News Abplive
CSIR-NBRI develops herbal decongestant spray on mask to protect from suffocation
The CSIR's Lucknow-based institute, National Botanical Research Institute (NBRI), has developed a herbal decongestant spray which can be used on face mask to protect users from suffocation.
Since wearing mask for a long time may cause difficulties in breathing, the herbal formulation will help in clearing wind pipe and congestion by removing mucus or cough leading to ease of breathing.
Source: Times of India
WORLD INTELLECTUAL PROPERTY DAY – April 26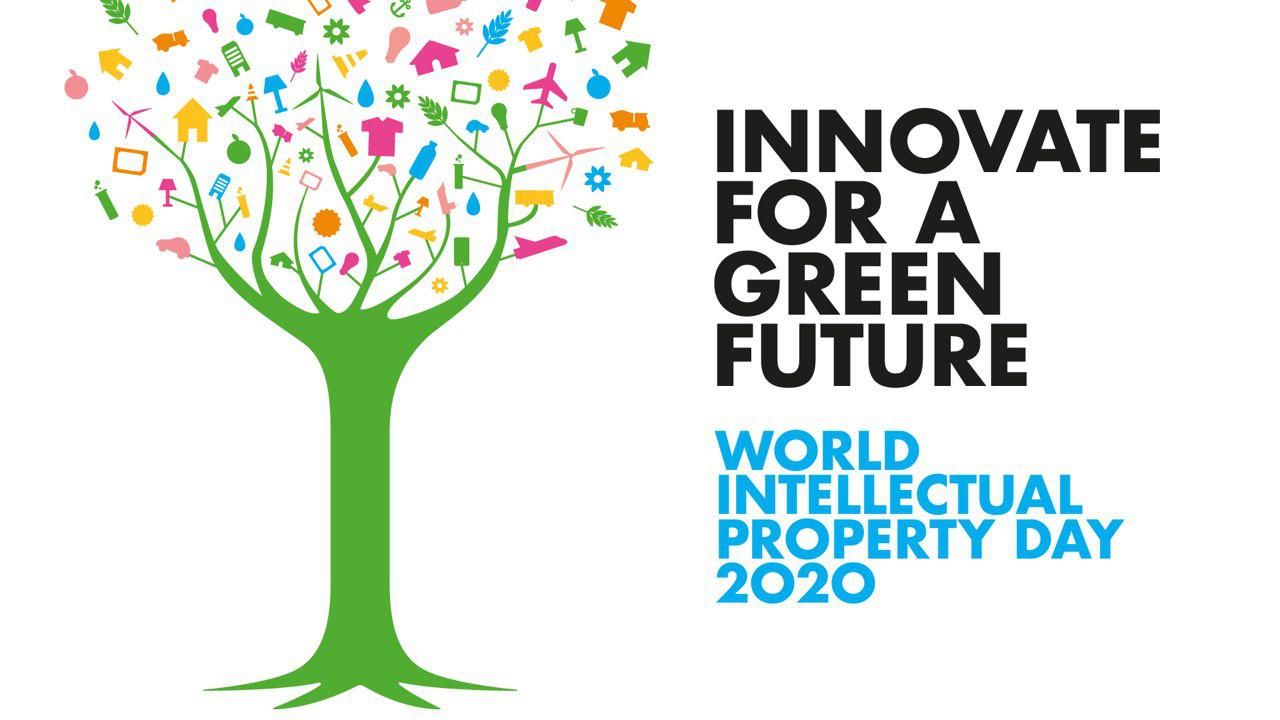 Every April 26, we mark World Intellectual Property Day to learn more about the role that intellectual property (IP) rights play in encouraging innovation and creativity. It's the day the United States Patent and Trademark Office (USPTO) sponsors a celebration of World Intellectual Property Day on Capitol Hill.
Laws protecting creative intangible creative products give people and businesses property rights to the information and intellectual goods they create.
You know what it is to steal someone's tangible property such as a car or money. Did you know it's against the law to take someone's intangible property such as a song, story, image, or artwork? Imagine you write the song that you performed to a group of friends. One of them records the song and publishes it without giving you credit. They could be guilty of stealing your intellectual property.
Source: National Day Calendar
International Chernobyl Disaster Remembrance Day
Chernobyl has affected the lives of many people all over Europe to this day. The affected areas of the Chernobyl Disaster are said to last at least 150 years before proper inhabitation can come again.
This disaster is noted as being one of the most severe and dangerous in human history, and the UN decided that there should be a holiday made to observe the history of what happened. Read more to learn about the history of International Chernobyl Disaster Remembrance Day and see how you can participate in this observance.
The Chernobyl Nuclear Power Plant was built in 1977 to help make electricity for the infrastructure of the Soviet Union, or in modern-day terms, Pripyat, Ukraine, to develop economic growth. Before the infamous incident, in 1982 the nuclear plant had a partial meltdown of reactor 1, causing some damage and taking a few months to repair.
Source: National Day Calendar