Daily GK Update: 24th February 2020
Artificial Intelligence based Chatbot ASKDISHA launched by the Railways
The Indian Railway Catering and Tourism Corporation Limited (IRCTC) Saturday launched 'AskDisha' (Digital Interaction to Seek Help Anytime) — a chatbot powered by artificial intelligence (AI) for improving customer services of railway passengers, a statement from railways said.
A chatbot is a special computer programme designed to simulate a conversation with users, especially over the internet.
Source: First Post
Cheetah reintroduction project
The cheetah, Acinonyx jubatus, is one of the oldest of the big cat species, with ancestors that can be traced back more than five million years to the Miocene era.
The cheetah is also the world's fastest land mammal, an icon of nature. With great speed and dexterity, the cheetah is known for being an excellent hunter, its kills feeding many other animals in its ecosystem—ensuring that multiple species survive.
The country's last spotted feline died in Chhattisgarh in 1947. Later, the cheetah — which is the fastest land animal — was declared extinct in India in 1952.
The Wildlife Institute of India at Dehradun had prepared a ₹260-crore cheetah re-introduction project six years ago. It was estimated that an amount of ₹25 crore to ₹30 crore would be needed to build an enclosure in an area of 150 sq km for the cheetahs in Nauradehi.
Source: Insights IAS
1 in 3 Aadhaar-based Payments for PM Matru Vandana Yojana Credited to Wrong
One in three Aadhaar-based payments for the Pradhan Mantri Matru Vandana Yojana (PMMVY), was credited to a wrong bank account, which are even untraceable by beneficiaries and field functionaries, reveals a report released by the NITI Aayog.
The progress report till September 2019 released by the NITI Aayog on Prime Minister's Overarching Scheme for Holistic Nourishment (POSHAN) Abhiyaan, says, "A substantial number of payments, about 28% cases of all Aadhaar based payments, i.e. in case of 31.29 lakh payments are going to different bank accounts than what had been provided by the beneficiaries. Sometimes these are even untraceable by beneficiaries and field functionaries.
Source: Moneylife
Agriculture Minister Narendra Singh Tomar launches PM KISAN mobile App
On the first anniversary of Pradhan Mantri Kisan Samman Nidhi, Agriculture Minister Narendra Tomar launched PM KISAN mobile application.
It is aimed at broadening the reach of the scheme further. Through the app, farmers can know their payment status, correct their names besides knowing their eligibility for the scheme and other information.
Tomar said reiterated govt. commitment to doubling farmer's income by 2022. He said. PM KISAN will play an important role in doubling the farmer's income.
Source: Views Today News
February 24: Central Excise Day
The Central Excise Day celebrations were held in Kochi on the 24th of February. CIAL managing director V J Kurian inaugurated the celebration. Addressing the Central Excise and Customs staff and their family members, Kurian said Central Excise was a department which collects maximum tax at minimum cost.
Commissioner of Central Excise, Customs and Service Tax Ms. Reshma Lakhani welcomed the gathering. Actors Nivin Pauly and Dulquer Salmaan were guests of honour.  The function was followed by music concert by music Band 'Thykoodam Bridge'.
Source: Customs & Central Excise
Thal Sena Bhawan, the new Army Headquarters
The Defence Minister Rajanth Singh recently laid foundation stone to construct a new Army Headquarters in Delhi Cantontment.
The new department that integrates army, navy and air force is to be placed under Chief of Defence Staff in the new building.
It gives star rating to the buildings based on their performance in using resources for their design, build, running and demolition provisions.
Source: The World News Monitor
Delhi and Ahmedabad top in added fat consumption: ICMR-NIN/ILSI-India study
The daily average consumption levels of visible fat (added fat) in Delhi and Ahmedabad was highest among the seven metro cities in India and the lowest in Hyderabad, according to a special analysis carried out by Indian Council of Medical Research-National Institute of Nutrition (ICMR-NIN) from the database of National Nutrition Monitoring Bureau (NNMB) study (2015-16), ICMR-NIN-Hyderabad.
The analysis was supported by International Life Sciences Institute -India (ILSI – India).
Source: Express Healthcare
Afghanistan: Trump ready to sign peace deal with Taliban if truce holds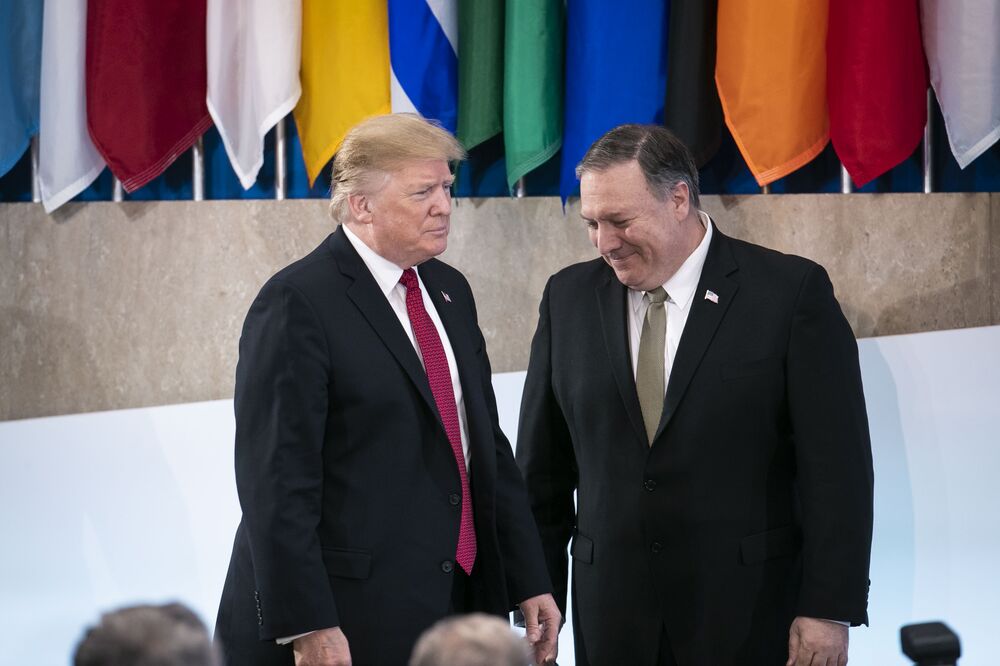 Donald Trump said on Sunday he is ready to sign a peace deal with the Taliban in Afghanistan if a temporary truce holds in America's longest war.
"Time to come home," he said. "They want to stop. You know, they've been fighting a long time. They're tough people. We're tough people. But after 19 years, that's a long time."
Trump spoke to reporters as he left the White House for a trip to India.
Source: The Garudian
Mumbai Airport Launches World's Largest Temp-Controlled Facility to Store Agro, Pharma Products
Mumbai airport, run by a joint venture between Airports Authority of India and GVK, on Friday announced the launch of an exclusive terminal for processing and storage of agro and pharma products. Touted as the world's largest airport-based temperature-controlled facility, the 'Export Cold Zone' can hold over 700 tonnes of such cargo at one time with a combined annual capacity of 5.25 lakh tonnes, Mumbai International Airport Ltd (MIAL) said in arelease.
The facility will be operated by cargo handling service provider and MIAL's business partner, Cargo Service Centre, it said. Mumbai airport is the largest gateway for movement of pharma and agro products in the country, MIAL said, adding that the fully automated infrastructure caters to the rapidly growing demand for pharma and agri goods.
Source: News 18