Daily GK Update: 24th April 2020
National Panchayati Raj Day 2020
The Panchayat raj is the oldest system of local government. The word 'Panchayat' is an amalgamation of two words where 'Panch' means 'five' and 'Ayat' means 'assembly' and 'Raj' means 'rule'.
Traditionally panchayats consisted of sensible and respected elders chosen and accepted by the local community. The leader of the panchayat was often called as the mukhiya, sarpanch or pradhan.
The job of these assemblies was to settle disputes between individuals and between villages. However, there were varying forms of such assemblies.
In 1992 a major change in the Panchayat system of India came in the form of the passage of the Panchayati Raj Act (73rd Amendment). The act came into existence with effect from April 24, 1993.
The first National Panchayati Raj Day was celebrated in 2010. Since then, the National Panchayati Raj Day is celebrated on April 24 every year in India.
Source: India Today
COVID-19 is a matter of life and debt, global deal needed
The UN trade and development body today set out urgent measures needed to head off a looming debt disaster in developing countries reeling from the economic fallout from the coronavirus pandemic.
UNCTAD released a report that calls for a global debt deal for the developing world. It underlines the vital need for decisive action to provide substantive debt relief to developing countries to free up sorely needed resources to respond to the raging pandemic.
On 30 March, UNCTAD called for a $2.5 trillion coronavirus crisis package for developing countries. Even prior to the COVID-19 crisis, many of these countries faced high and rising shares of their government revenues going to debt repayments, squeezing health and social expenditures.
Source: United Nations
NIF boosts new varieties of Anthurium, a flower with high market value, by lady innovator from Kerala
D Vasini Bai, a women innovator from Thiruvananthapuram, Kerala, has developed ten varieties of Anthurium, a flower with high market value, by cross-pollination. Anthurium (Anthurium spp.) is a vast group of beautiful blooming plants available in a wide range of colors.
The plants of the varieties are having high demands due to its use as indoor decorative plants. During the last year, over 8500 plants, as well as the flowers, have been sold to the market of mainly Pune and Thiruvananthapuram.
The innovator has been propagating it through cuttings & seeds and supplying some plants and flowers throughout the country, but she was unable to meet the demand due to the time-consuming technique of propagation method.
Source: Ministry of Science & Technology
New tool can map nanomechanical properties of materials like multi-phase alloys, composites & multi-layered coatings
Scientists from International Advanced Research Centre for Powder Metallurgy and New Materials (ARCI) an autonomous institute under the Department of Science & Technology, Govt. of India in collaboration with Nanomechanics Inc., Oak Ridge, USA have jointly developed an advanced tool for mapping nano-mechanical properties of materials like multi-phase alloys, composites, and multi-layered coatings.
The tool called NanoBlitz 3D has also been found to yield excellent results on a wide range of material systems, including glass-fibre-reinforced polymer composites, dual-phase steels, softwood and shale. An important aspect of this technique is its high-throughput, with just a few hours of testing required for generating more than 10,000 data points that can be processed using machine learning (ML) algorithms.
Source: Ministry of Science and Technology
Iran launches first military satellite in latest show of force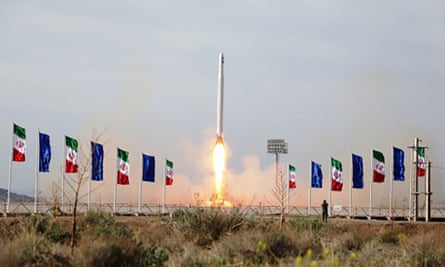 Iran said Wednesday that it successfully launched the nation's first military satellite into space.
U.S. officials have long feared that Iran's pursuit of developing satellite technology is a cover for ballistic missile activity.
The Pentagon would not comment on the success of the launch but described it as another example of Iran's malign behavior.
The latest incident comes a week after Iranian fast boats harassed U.S. Navy ships in the Persian Gulf.
President Donald Trump warned on Wednesday that the United States would destroy Iranian gunboats that harass American ships at sea.
Source: CNBC
E-Gram Swaraj Portal: All you need to know
Prime Minister Narendra Modi has launched two mobile portals E-Gram Swaraj Portal & Swamitva Scheme on April 24, 2020. The portals can be accessed at egramswaraj.gov.in and can be downloaded on the mobile.
The portal has been launched for the improvement of society.
PM Narender Modi launched the E-Gram Swaraj Portal & Swamitva Scheme while video conferencing with Sarpanches of panchayats across the nation.
Keeping in mind the Covid-19 pandemic situation, PM Modi has launched the portal through video conferencing on the National Panchayati Raj Day 2020.
Source: India Today
China's first Mars exploration mission named Tianwen-1
China's first Mars exploration mission has been named Tianwen-1, announced the China National Space Administration (CNSA) on Friday, China's Space Day.
The name comes from the long poem "Tianwen," meaning Questions to Heaven, written by Qu Yuan (about 340-278 BC), one of the greatest poets of ancient China.
In "Tianwen," Qu Yuan raised a series of questions in verse involving the sky, stars, natural phenomena, myths and the real world, showing his doubts about some traditional concepts and the spirit of seeking the truth.
CNSA said all of China's planetary exploration missions in the future will be named the Tianwen series, signifying the Chinese nation's perseverance in pursuing truth and science and exploring nature and the universe.
Source: China.org.in
DA hike for government employees, pensioners put on hold till July 2021 due to coronavirus impact
The government, via an office memorandum dated April 23, 2020, announced its decision to put on hold the hike in dearness allowance (DA) for the year. (In March, the union cabinet had approved an increase of 4 per cent in DA to 21 per cent.) Central government employees and pensioners will now continue to receive DA at current rates, i.e., 17 per cent as part of their salary/pension, according to the memorandum.
The memorandum further states that no arrears will be paid from January 1, 2020 to June 30, 2021. However, any hike in DA due to revision on July 1, 2021 will take into account the previous hikes as well.
Source: The Economic Times
Manipur govt commemorates ' Khongjom Day' at Khongjom War Memorial Complex
In Manipur, remembering the people who valiantly fought in the Anglo-Manipuri War in 1891, state government commemorated ' Khongjom Day' at Khongjom War Memorial Complex, Thoubal today.
Chief Minister of Manipur N. Biren Singh led a small group of delegates including cabinet ministers, MLAs, civil and police officers in laying floral tribute at Khonjom War Memorial atop Kheba hill and later to Paona Brajabashi Statue located at the foothill. The group also offered Tarpan at Khongjom Rive as done in preceding years.
The Khongjom Day, being a state holiday is celebrated every year on April 23 by the State government to pay tribute to the war heroes of Anglo-Manipuri War 1891 who had sacrificed their lives fighting against the British to protect freedom of Manipur. The site is about 35 KM south of Imphal in Thoubal district where the battle was fight between Manipuri and British.
Source: All India Radio
SC adds teeth to anti-narcotics law, says entire weight of banned drug mixture to determine quantity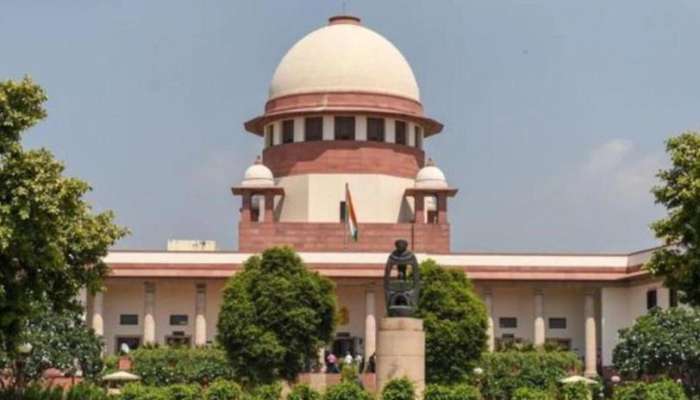 In an important verdict, the Supreme Court has provided more teeth to the anti-narcotics law and held that it is the quantity of the entire banned drug mixture and not its purity which will determine the punishment for an offender under the legislation.
The top court said that the amount of neutral substance in a mixture has to be included along with the actual weight of the banned substances for determining whether it is a "small or commercial quantity" under the Narcotic Drugs and Psychotropic Substances (NDPS) Act.
It said the use of drugs by young people in India has increased over a period of time, which is a crime against the society and has to be dealt with iron hands.
Source: The Economic Times
Defence Minister Rajnath Singh inaugurates DRDO mobile testing lab
Defence Minister Rajnath Singh on Thursday inaugurated a mobile virology research and diagnostics laboratory, a testing facility developed by the Defence Research and Development Organisation that can process over 1,000 samples in a day, speed up COVID-19 screening and carry out immune profiling of patients of the virus for vaccine development.
The mobile lab, which can be positioned anywhere in the country, will also be helpful to carry out the diagnosis of COVID-19, virus culturing for drug screening, convalescent plasma derived therapy and early clinical trials specific to the Indian population, the defence ministry said.
Source: The Economic Times