Daily GK Update: 23rd May 2020
Five initiatives launched on International Day of Biodiversity
In a virtual celebration of the International Day for Biological Diversity 2020, Union Minister of Environment, Forest and Climate Change, Shri Prakash Javadekar today launched five key initiatives towards conservation of biodiversity.
The year 2020 which is also the "SUPER YEAR FOR BIODIVERSITY", as the Strategic Plan for Biodiversity with 20 global Aichi targets adopted in 2010 ends in 2020 and all the countries together are in the process of preparation of Post-2020 Global Biodiversity Framework. The Union Minster said that India, a mega biodiverse country, welcomes those countries who are interested in improving their bio diversity scenarios, and we are ready to share our experiences and best practices with them. The Environment minister laid emphasis on the need to limit our consumption and promote a sustainable lifestyle.
Stressing on this year's theme Shri Javadekar stressed that "OUR SOLUTIONS ARE IN NATURE" and therefore, protecting our nature is very important especially in the present context of COVID 19 as it shields us from various catastrophe including zoonotic diseases.
Source: Ministry of Environment, Forest and Climate Change
After Ashwagandha, experts claim Kangra Tea has properties to block Sars-Cov-2
After the well known herb Ashwgandha, now, Kangra tea has been marked as a potential coronavirus blocker. A senior research professional associated with a reputed bioresource technology institute has claimed that Kangra Tea, well known for its other medicinal properties, may also be able to boost immunity against coronavirus by blocking the virus activity better than the anti-HIV drugs currently being used as preventive care for patients and health care professionals.
According to a communication released by the Ministry of Science and Technology, India's premier medical research institute, the Indian Council of Medical Research (ICMR) is considering replacing hydroxychloroquine (HCQ) with anti-HIV drugs to improve immunity and possibly reduce viral replication. However, Kangra tea could prove to be a more effective weapon against the disease, says a well known expert.
Source: Hindustan Times
9th Edition of the Status Paper on Government Debt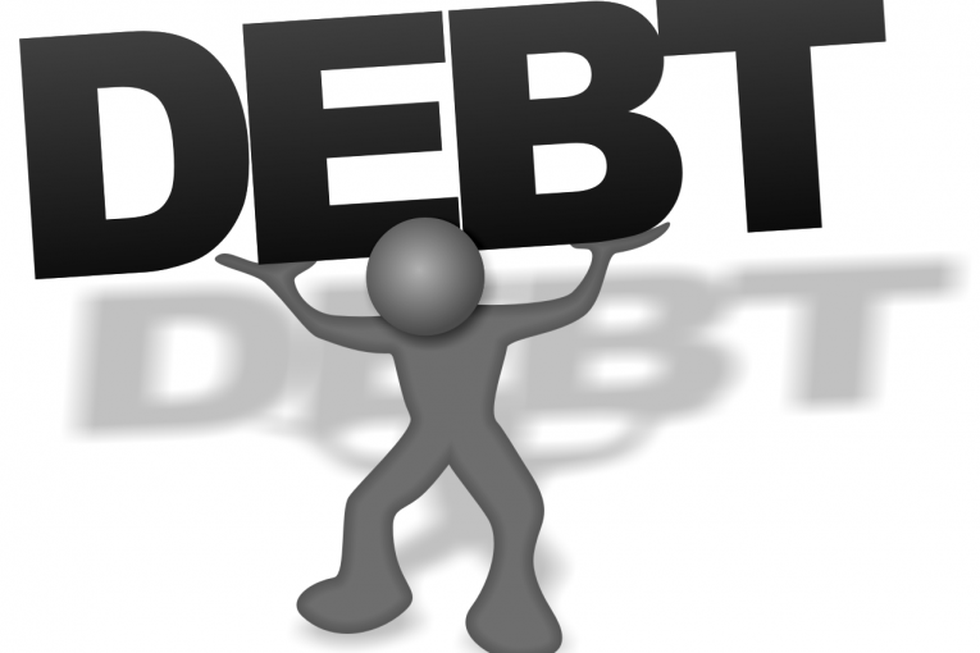 The Central Government today released the Ninth Edition of the Status Paper on the Government Debt, which provides a detailed analysis of the Overall Debt Position of the Government of India. The Central Government has been bringing-out a Status Paper on Government Debt since 2010-11.
This document enhances transparency by providing a detailed account of debt operations during the year. It covers details of the financing operations of fiscal deficit of the Central Government during the year 2018-19. Government's Debt Portfolio is characterised by a prudent risk profileand the Government is primarily resorting to market linked borrowings for financing its fiscal deficit. Conventional indicators of debt sustainability, i.e., Debt/GDP ratio, interest payment to revenue receipts, shares of short-term Debt/ External Debt/ FRBs in total debt,are analysed in the document in a comprehensive manner. The document also contains Debt Management Strategy of the Central Government for the financial years from 2019-20 to 2021-22 which will guide the borrowing plan of the Government.
Source: Ministry of Finance
U.N. kudos for LGBTQI initiative in Manipur
The United Nations Secretary-General's Envoy on Youth has listed Manipur's Khudol (gift) among the top 10 global initiatives for an inclusive fight against the COVID-19 pandemic.
Khudol is a crowdfunded initiative of Ya_All, an Imphal-based NGO that had created India's first transgender football team. The initiative entails ensuring food, health and hygiene of the LGBTQI+ community, people living with HIV, daily-wage earners, children and adolescents.
Ms. Wickramanayake also acknowledged Ya_All, which was founded in 2017, for organising mental health workshops and founding Meitram, the first co-working and networking space owned and run by queer individuals in India.
Source: The Hindu
MoHFW issues revised advisory on use of Hydroxychloroquine as prophylaxis for COVID-19 infection
The Ministry of Health and Family Welfare has issued a revised advisory on the use of anti-malarial drug Hydroxychloroquine as prophylaxis for COVID-19 infection, in suppression of the previous advisory issued about a month ago, on the 23rd of March, 2020.
The guidelines for the use of HCQ were revised after extensive research conducted on medicine.
The Joint Monitoring Group under the Chairmanship of DGHS, representatives from AIIMS, ICMR, NCDC, NDMA, WHO and experts drawn from Central Government hospitals reviewed the use of Hydroxychloroquine (HCQ) as prophylaxis. The review was done to see if its use can be expanded to healthcare and other front line workers deployed in non-COVID and COVID areas, respectively. The National Task Force (NTF) for COVID-19 constituted by Indian Council of Medical Research also reviewed the use of HCQ for prophylaxis of SARS-CoV-2 infection in the high-risk population, based on the other emerging evidence on its safety and efficacy.
Source: Times Now News
Will exit Open Skies Treaty, announces U.S.
The United States said on Thursday it would withdraw from the 35-nation Open Skies treaty allowing unarmed surveillance flights over member countries, the Trump administration's latest move to pull the country out of a major global treaty.
The administration said Russia had repeatedly violated the pact's terms. Senior officials said the pullout would formally take place in six months, but President Donald Trump held out the possibility that Russia could come into compliance.
"I think we have a very good relationship with Russia. But Russia didn't adhere to the treaty. So until they adhere, we will pull out," Mr. Trump told reporters.
His decision deepens doubts about whether Washington will seek to extend the 2010 New START accord, which imposes the last remaining limits on U.S. and Russian deployments of strategic nuclear arms to no more than 1,550 each. It expires in February.
Source: The Hindu
Prime Minister Narendra Modi to be on the move now in the 'New Normal'
Eighty-three days is a long time for Narendra Modi to remain at home – given that he has always been on the move even as an RSS and a BJP worker. Those close to the prime minister say the last 83 days that he was homebound is the longest he has stayed put in one place after Emergency in the 1970s.
So when Modi finally stepped out of his 7, Lok Kalyan Marg residence on Friday for a tour of cyclone-hit West Bengal and Odisha, it was also a message for people finally stepping out of their homes after the two-month lockdown. Like them, the prime minister will also be on the move from now, top government officials said.
Source: The Economic Times