Daily GK Update: 23rd March 2020
World Meteorological Day – March 23
World Meteorological Day is celebrated on March 23, the day on which World Meteorological Organization was established in 1950. Every year, the World Meteorological Organization announces a slogan for World Meteorology Day with an aim to increase awareness and support for environmental protection.
The World Meteorological Day is celebrated to showcase the contribution of National Meteorological and Hydrological Services to the safety and wellbeing of society.
Source: Times of India
In four years of a national mission, total supercomputers built: three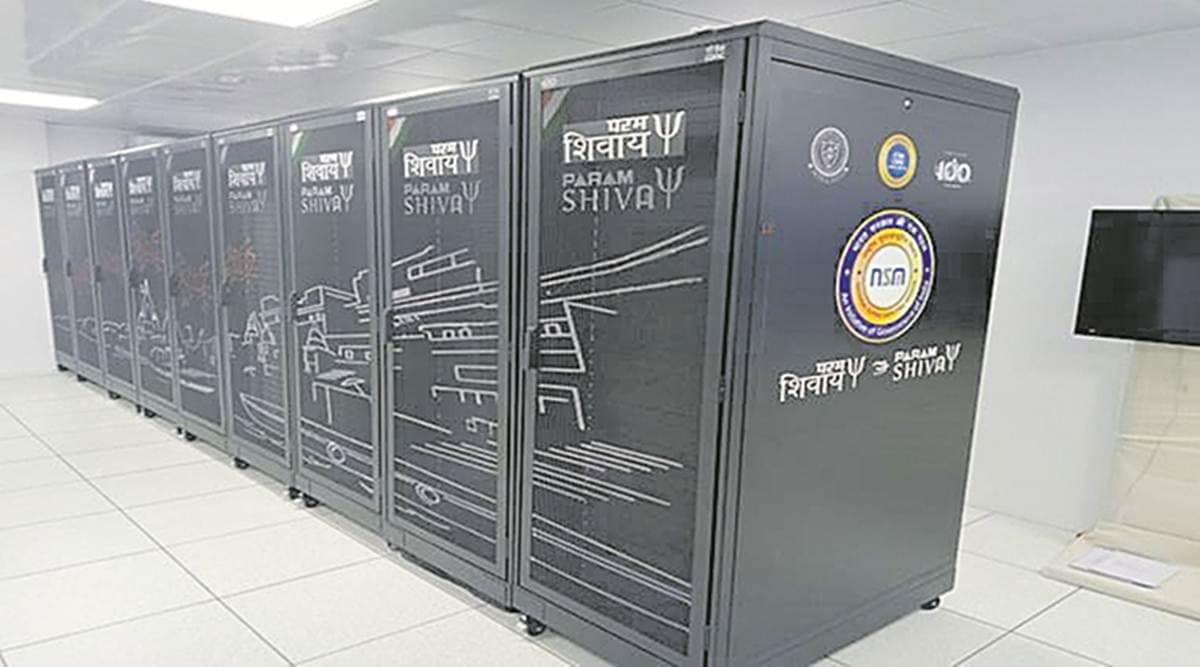 INDIA HAS produced just three supercomputers since 2015 —less than one a year on average — under the National Supercomputer Mission (NSM), a dedicated programme aimed at boosting the country's overall computing facilities and launched that year, according to information obtained under the Right to Information Act from the Ministry of Electronics and IT (MeitY) and Department of Science and Technology (DST).
The MeitY and DST handle the National Supercomputer Mission, and the mission's nodal agencies are the Centre for Development of Advanced Computing (C-DAC), Pune, and the Indian Institute of Science (IISc), Bengaluru. According to the RTI reply, monetary grants to the tune of Rs 750.97 crore, or just 16.67 per cent of the total budget of Rs 4,500 crore, was disbursed during the last four-and-a-half years to these two agencies. The NSM was conceived as a seven-year mission ending in 2022.
Source: The Indian Express
Land acquired for Defence Corridor
As per information received from respective state Government viz Uttar Pradesh and Tamil Nadu, the total land acquired so far is 1,182 hectares and 1,537 hectares for Uttar Pradesh and Tamil Nadu Defence Industrial Corridors respectively. Following are the policy initiatives taken by the Government to increase the investment opportunities in Defence Manufacturing sector.
In May 2001, the Defence Industry sector, which was hitherto reserved for the public sector, was opened up to 100% for Indian private sector participation, with Foreign Direct Investment (FDI) up to 26% both subject to licensing. Further, Department for Promotion of Industry and Internal Trade, Ministry of Commerce & Industry vide Press Note No. 5 (2016 Series), has allowed FDI under automatic route upto 49% and above 49% through government route wherever it is likely to result in access to modern technology or for other reasons to be recorded.
Source: The South Asian Express
World Tuberculosis Day 2020
Each year, we commemorate World Tuberculosis (TB) Day on March 24 to raise public awareness about the devastating health, social and economic consequences of TB, and to step up efforts to end the global TB epidemic. The date marks the day in 1882 when Dr Robert Koch announced that he had discovered the bacterium that causes TB, which opened the way towards diagnosing and curing this disease.
TB remains the world's deadliest infectious killer. Each day, over 4000 people lose their lives to TB and close to 30,000 people fall ill with this preventable and curable disease. Global efforts to combat TB have saved an estimated 58 million lives since the year 2000. To accelerate the TB response in countries to reach targets – Heads of State came together and made strong commitments to end TB at the first-ever UN High Level Meeting in September 2018.
Source: World Health Organization
"3.5-4.4 bn people will have limited access to water by 2050"
UN Secrary-General Antonio Guterres warned that without further efforts, between 3.5et and 4.4 billion people in the world will live with limited access to water, with more than 1 billion of them in major cities.
United Nations, MarchIn his message on World Water Day, which falls on March 22, the UN chief said on Sunday that "the world"s water resources are under unprecedented threat", Xinhua news agency reported.
"Today, some 2.2 billion people lack safe drinking water and 4.2 billion people live without access to adequate sanitation. Unless we act with urgency, the impacts of climate change are projected to exacerbate these figures," he said.
Noting that this year"s World Water Day focuses on water and climate change, the Secretary-General said that "with 2020 a make-or-break year for climate action, this focus is timely".
"Water is the primary medium through which we perceive the effects of climate disruption, from extreme weather events, such as droughts and floods, to glacial melting, saltwater intrusion and sea level rise," he added.
Source: Outlook India
Lok Sabha passes Finance Bill without discussion
The Lok Sabha passed the Finance Bill, Monday, by voice vote without discussion, amid ruckus in the House with opposition parties seeking a fiscal stimulus package in the wake of the Coronavirus outbreak.
In the Union Budget 2020-2021, the government proposed to spend Rs 30,42,230 crore in the next financial year, 12.7% higher than the revised estimate of 2019-20. By passing the Bill, these financial proposals have been given effect.
Source: The Economic Times
Martyrs' Day 2020: Why Shaheed Diwas is celebrated on 23 march in India?
Every year on March 23, Shaheed Diwas is celebrated. On this day, those who laid out their lives for us, and our Independence, are remembered. The day, in particular, pays tribute to Bhagat Singh, Sukhdev Thapar, and Shivaram Rajguru who died on March 23 in 1931. They were hanged to death for assassinating John Saunders, a British police officer in 1928.
They had mistook him for British police superintendent James Scott. It was Scott who had ordered lathi charge, which eventually led to the death of Lala Lajpat Rai. These three were among the countless who sacrificed their lives for the nation and died when they were very young. They lives inspired countless youth and in their death, they set an example. And in doing so, they carved out their own path for independence where individual heroism and their aggressive need to do something for the nation stood out, departing from the path followed by the Congress leaders then.
Source: Indian Express
IIT Madras to host India's first 'Global Hyperloop Pod Competition'
Indian Institute of Technology Madras is organizing India's first Global Hyperloop Pod Competition to increase awareness and enthusiasm about Hyperloop in India. The competition is open globally and the final round will take place in the IIT Madras campus in July 2020.
Called the 'Indian Hyperloop Pod Competition' the objective is to encourage student teams in India and abroad to develop a Hyperloop Pod and compete to build the fastest, most innovative and efficient design and prototype of the relevant technologies in the field. This competition is open to all the engineering colleges across the world, to ideate, design and implement their ideas for the Hyperloop Pods.
Source: India Today
SAARC Disaster Management Centre launches website for information related to COVID- 19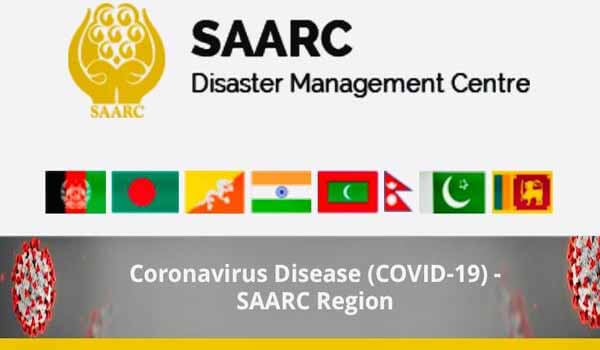 The SAARC Disaster Management Centre has launched a website for information related to the COVID-19 pandemic in the region. The website shows the number of coronavirus cases in the member states while updating the numbers regularly. The website is www.covid19-sdmc.org.
Earlier, Prime Minister Narendra Modi had proposed it during the recent video conference with leaders and representatives of the member states. The website shows that at least 960 coronavirus cases have been reported in the SAARC region. It says that at least five people have lost their lives in India, three in Pakistan, while two died in Bangladesh due to COVID-19.
Source: All India Radio News
Coronavirus | Trump cancels in-person G7, summit to be held via video-conference
President Donald Trump has scrapped this year's in-person G7 summit set to be held in the US in June due to the coronavirus crisis and will instead hold the high-profile event through video-conference, the White House has said.
The decision comes as countries around the world seal their borders and ban travel to stop the fast-spreading COVID-19 pandemic that has claimed over 9,000 lives so far.
The G7 summit is the latest high-profile event to be cancelled as anxiety over coronavirus puts an end to political gatherings, sports events and musical festivals around the world.
Source: The Hindu
India to go ahead with $2.3 billion Turkish shipyard deal
India is going ahead with a $2.3 billion (about Rs 15,000 crore) deal to manufacture fleet support vessels (FSVs) in collaboration with a Turkish shipyard following a review after questions were raised on Turkey's links with Pakistan and the recent diplomatic tiff with the Recep Tayyip Erdogan government.
The formal contract was signed days after India issued a strong statement rejecting all references made to Jammu and Kashmir in a joint declaration by Turkey and Pakistan during President Erdogan's visit to Islamabad last month.
Source: The Economic Times
Joint Statement From The International Olympic Committee And The Tokyo 2020 Organising Committee
President Bach and Prime Minister Abe expressed their shared concern about the worldwide COVID-19 pandemic, and what it is doing to people's lives and the significant impact it is having on global athletes' preparations for the Games.
In a very friendly and constructive meeting, the two leaders praised the work of the Tokyo 2020 Organising Committee and noted the great progress being made in Japan to fight against COVID-19.
The unprecedented and unpredictable spread of the outbreak has seen the situation in the rest of the world deteriorating. Yesterday, the Director General of the World Health Organization (WHO), Tedros Adhanom Ghebreyesus, said that the COVID-19 pandemic is "accelerating". There are more than 375,000 cases now recorded worldwide and in nearly every country, and their number is growing by the hour.
Source: Olympic Organisation