Daily GK Update: 22nd May 2020
India becomes world's second largest manufacturer of PPE body coveralls, next to China: Government
India has become the world's second largest manufacturer of personal protective equipment (PPE) body coveralls within a short time span of two months, the government said on Thursday. China is the world's leading producer of PPE body coveralls, crucial to safeguard against the coronavirus (COVID-19) pandemic.
In a statement, the Ministry of Textiles said it has been taking several steps to ensure that both quality and quantity of PPE coveralls going up to the desired levels within a very short span of time of two months, "thereby catapulting India into the world's second largest manufacturer of body coveralls, next only to China".
The Ministry has taken steps to ensure that only certified players across the entire supply chain are allowed to supply body coveralls to governments, an official statement said. Besides, Textiles Committee, Mumbai, too will now test and certify PPE body coveralls required for healthcare workers and other COVID-19 warriors.
Source: The Hindu
Govt releases Rs 170 crore as MGNREGA wages ahead of Eid-ul-Fitr
Ahead of Eid ul Fitr, the Department of Rural Development and Panchayati Raj has disbursed Rs 170 crore into the accounts of beneficiaries under MGNREGA.
The department has disbursed around Rs 183 crore to benefit the poor which have been otherwise rendered jobless due to the prevailing lockdown.
Since April 20, 2020, the Department has taken up more than 14000 development projects under MGNREGA which include 1670 water conservation and irrigation works, 4000 rural infrastructure works and 8300 PMAYG houses generating as many as Rs 5.28 lakh person-days in J&K.
Source: All India Radio
Coir geo-textiles to be used in rural road construction under PMGSY-III
The government on Wednesday said coir geo-textiles will be used in the construction of rural roads under the third phase of Pradhan Mantri Gram Sadak Yojana (PMGSY-III).
Coir geo-textiles are permeable fabric, which are natural, strong, highly durable, resistant to rots, moulds and moisture, and free from any microbial attack.
They will be used for construction of rural roads under the PMGSY-III, according to a communication from the National Rural Infrastructure Development Agency under Union Ministry of Rural Development.
"This is a very significant development as we have now been successful in deploying coir geo-textiles in road construction. The decision will give a big boost to the coir industry especially in these difficult times of COVID-19 pandemic," Nitin Gadkari, Minister of MSME and Road Transport and Highways said in a statement.
The decision also opens up a huge market potential for coir geo-textiles in the country.
Source: Business Standard
International Day for Biological Diversity – 22 May
The United Nations has proclaimed May 22 The International Day for Biological Diversity (IDB) to increase understanding and awareness of biodiversity issues.
When first created by the Second Committee of the UN General Assembly in late 1993, 29 December (the date of entry into force of the Convention of Biological Diversity), was designated The International Day for Biological Diversity. In December 2000, the UN General Assembly adopted 22 May as IDB, to commemorate the adoption of the text of the Convention on 22 May 1992 by the Nairobi Final Act of the Conference for the Adoption of the Agreed Text of the Convention on Biological Diversity.
This was partly done because it was difficult for many countries to plan and carry out suitable celebrations for the date of 29 December, given the number of holidays that coincide around that time of year.
Source: Convention on Biological Diversity
States want early notification on eco-sensitive area of Western Ghats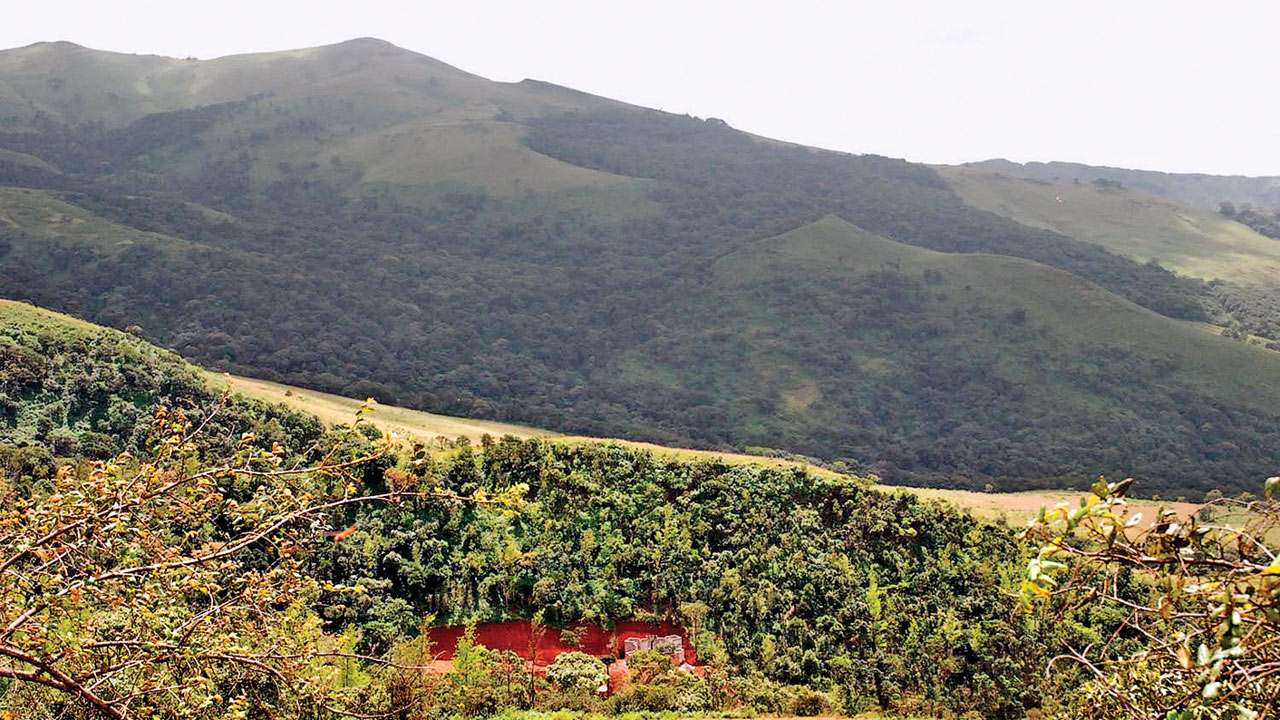 (IANS) Union Minister of Environment, Forest and Climate Change Prakash Javadekar on Thursday interacted with Chief Ministers, Cabinet ministers and government officers of six states on issues relating to a notification on Ecologically Sensitive Area (ESA) of Western Ghats.
Kerala, Karnataka, Goa, Maharashtra, Gujarat and Tamil Nadu were represented during the video conference.
The states wanted an early notification to enable them to protect the ecology and environment of Western Ghats.
The Central government had formed a working group under the chairmanship of Dr Kasturirangan for conserving and protecting the biodiversity of Western Ghats while allowing sustainable and inclusive development of the region.
The working group recommended that geographical areas falling in the six states could be identified and declared as Ecologically Sensitive Areas (ESA). A draft notification was issued in October 2018 mentioning the areas to be notified in the ESA.
States were unanimous that there is a need to ensure protection of the western Ghats. It was decided that state-specific issues should be further deliberated so as to arrive at a consensus on the issue.
Source: Outlook India
Pradhan Mantri Ujjwala Yojana beneficiaries get 6.8 crore free cylinders
Half-way through the free gas cylinder scheme, over 8 crore Pradhan Mantri Ujjwala Yojana beneficiaries have got 6.8 crore free LPG cylinders during April to mid-May, the oil ministry said on Thursday.
Under the Pradhan Mantri Garib Kalyan Package for healing COVID pain of poor, the government had in March announced distribution of three 14.2-kg LPG cylinders free of cost to Ujjwala beneficiaries from April to June.
Three cylinders for eight crore beneficiaries translated into giving away of 24 crore cooking gas bottles for free.
"During April 2020, oil marketing companies (OMCs) have delivered 4.53 crore cylinders to PMUY beneficiaries under PMGKP. As on May 20, 2020, OMCs have delivered a total of 6.79 cylinders to PMUY beneficiaries under the package," the ministry said a statement.
Source: The Economic Times
Textiles Committee comes up with fully indigenous Design and Make in India PPE Testing Equipment
Textiles Committee, Mumbai too will now test and certify PPE body coveralls required for healthcare workers and other COVID-19 warriors. The inclusion of Textiles Committee as the ninth approved laboratory to test and certify body coveralls has been announced by the Ministry of Textiles yesterday evening.
Speaking on the development, Secretary, Textiles Committee and Additional Textile Commissioner, Ministry of Textiles, Ajit Chavan explained how the Committee rose up to the occasion to surmount the challenge of non-availability of reputed domestic manufacturers of PPE testing equipment: "Transparency, objectivity and professional service is not new to The Textiles Committee. This is just one more initiative by the Committees' dedicated workforce to rise up to the occasion and do our bit in the fight against COVID-19 pandemic. We faced the humungous challenges of non-availability of domestic manufacturers of repute and incessant delay/long gestation period to import machine from China as also challenges of ever-increasing prices by the opportunist companies in China due to demand for such equipment the world over. We therefore decided to do it indigenously. We got the machine conceptualized and designed completely in-house and ourselves produced the vital equipment viz. Synthetic Blood Penetration Testing equipment, required for Determination of the resistance of Protective Clothing materials to penetration by blood and body fluids.".
Source: Government of India
Rajnath exhorts MSMEs to make India 'Atma Nirbhar' in defence tech, products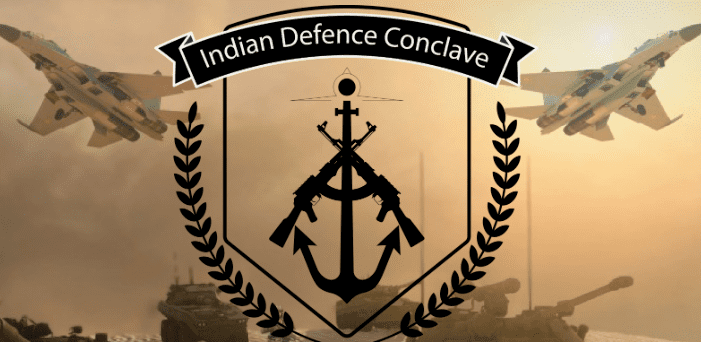 Acknowledging that defence manufacturing has been adversely affected due to the coronavirus-induced lockdown, Defence Minister Rajnath Singh on Thursday exhorted MSMEs to make India 'Atma Nirbhar' (self-reliant) in defence technology and products.
Addressing MSMEs E-conclave via video conferencing, Singh termed micro, small and medium enterprises (MSMEs) the backbone of the Indian economy that accelerate GDP growth, earn valuable foreign exchange through exports and provide employment opportunities.
Asserting that keeping MSMEs strong is one of the priorities of the government, he said there are more than 8,000 MSMEs, tiered partners of many defence organisations – ordnance factories, DPSUs and service organisations.
They contribute more than 20 per cent of the total production of these organisations, Singh said at the conclave jointly organised by Society of Indian Defence Manufacturers (SIDM), Confederation of Indian Industry (CII) and Department of Defence Production.
Citing the example of the United States where the domestic defence industry developed within a short span of two years during World War-II, Chief of Defence Staff General Bipin Rawat said India should have its own defence industry.
Source: Outlook India