Daily GK Update: 1st June 2020
PM Modi launches 'My Life My Yoga' video blogging contest, winner to get Rs 1 lakh as prize money
Prime Minister Narendra Modi launched "My Life – My Yoga" (also called "Jeevan Yoga") Video Blogging Contest and invited mass participation during his Mann Ki Baat programme on Sunday.
It is a joint effort by the Ministry of AYUSH and the Indian Council for Cultural Relations (ICCR).
The contest comes as one of the activities related to the observation of the sixth International Day of Yoga (IDY) coming up on 21st June 2020. It focuses on the transformative impact of Yoga on the lives of individuals.
The observation of IDY in the past years has been marked by thousands of harmonious mass demonstrations of Yoga in public places. Due to the contagious nature of COVID-19, no mass gathering would be advisable this year.  Hence, this year the Ministry is encouraging the people to practice Yoga at their homes, with participation from the entire family, Ministry of AYUSH said in a press note.
Source: The Statesman
3 more states join "one nation, one ration card scheme"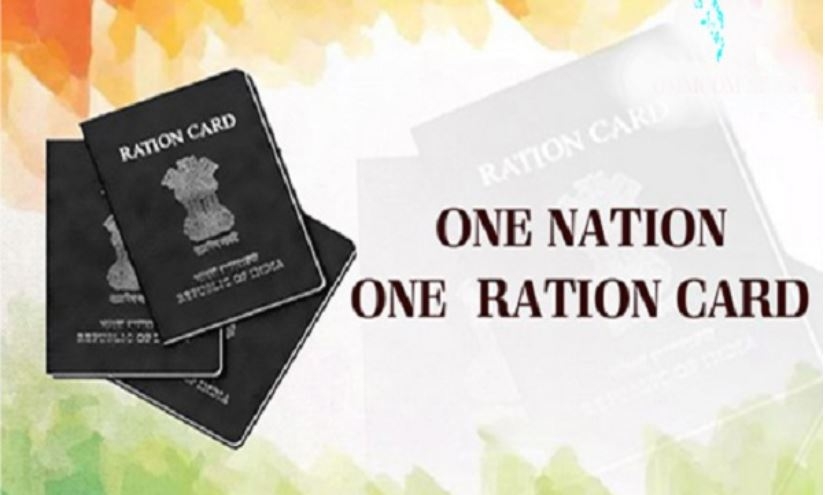 Odisha, Sikkim and Mizoram have been included in the Integrated Management of Public Distribution System (IM-PDS) scheme as part of the nationwide portability of benefits under the National Food Security Act (NFSA) through "one nation, one ration card" plan, according to Minister of Consumer Affairs, Food & Public Distribution Ram Vilas Paswan, here on Monday.
It aims to enable the NFSA ration card holders claim the entitled quota of subsidised grain from any ePoS-enabled FPS anywhere in the country by using their ration card after Aadhar authentication on ePoS.
With the inclusion of three more states, the facility will now be available in 20 states/UTs. Andhra Pradesh, Bihar, Dadra & Nagar Haveli,Daman & Diu, Goa, Gujarat, Haryana, Himachal Pradesh, Jharkhand, Kerala, Karnataka, MP, Maharashtra, Rajasthan, Punjab, Telangana, Tripura and UP have implemented the scheme.
Source: Outlook
Celebrate the 20th Anniversary of World Milk Day!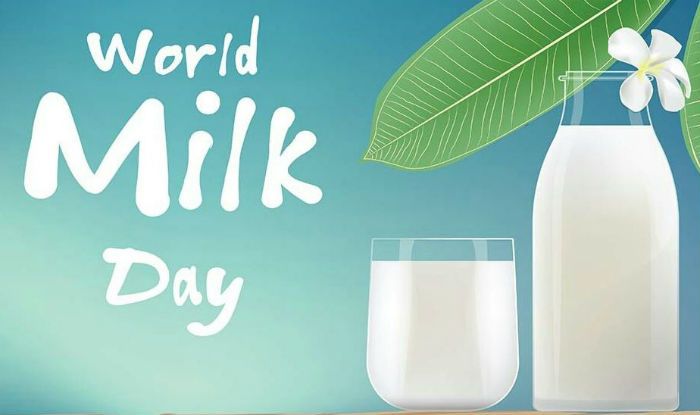 In light of the global pandemic of COVID-19, we encourage organizers to host social media campaigns or online events to abide by the policies put in place by the World Health Organisation (WHO) and your local government. Our thoughts go to all the people who are affected by this virus.
Twenty years ago, World Milk Day was established by the Food and Agriculture Organisation of the United Nations to recognize the importance of milk as a global food, and to celebrate the dairy sector. Each year since, the benefits of milk and dairy products have been actively promoted around the world, including how dairy supports the livelihoods of one billion people.
This year, we are hoping to break new records in terms of outreach, participation and promotion for the 20th anniversary of World Milk Day. Given concerns over COVID-19, we don't recommend holding in-person events, but instead suggest focusing efforts on social and traditional media efforts.
Source: World Milk Day
Rohit Sharma 'extremely honoured' to be nominated for Rajiv Gandhi Khel Ratna award
Indian batsman Rohit Sharma on Sunday said that he is 'extremely honoured and humbled' to be nominated for the Rajiv Gandhi Khel Ratna award by the Board of Control for Cricket in India (BCCI).
BCCI took to Twitter and posted a video of Sharma in which the batsman thanked the cricket governing body, his teammate, fans and family.
"Extremely honoured and humbled to be nominated by the BCCI for Rajiv Gandhi Khel Ratna award, which is the highest sporting honour in India. I am grateful to BCCI, to all my teammates, support staff, fans of the game and my family for sticking by me," Sharma said.
Rohit, the ICC ODI Cricketer of the Year and India's vice-captain, is the first batsman to score four T20I centuries and is the first player to have twin centuries in his maiden appearance as a Test opener.
Source: Business Standard
3 more officers charged in Floyd's death as protesters gather for 9th night
Across the United States, hundreds of thousands of protesters gathered Wednesday for a ninth night to call for police accountability and justice for George Floyd. Earlier in the day, Minnesota prosecutors added a second-degree murder charge against former Minneapolis police officer Derek Chauvin, and charged three more former officers in Floyd's death.
Meanwhile, the White House tweeted, and then later deleted, a 58-second video that purported to show "Antifa and professional anarchists … staging bricks" for nefarious use during protests against the killing of Floyd. This came as large peaceful protests unfolded in New York, Washington, Philadelphia and Los Angeles, and some cities lifted curfews or decided not to enforce the orders as unrest subsides. The ACLU also filed a lawsuit targeting curfews in Southern California, calling them "draconian" measures that violate the free speech of protesters.
Source: The Washington Post
Issue of RBI 7.75% bonds closes on May 28, 2020
The Reserve Bank of India (RBI) announced that 7.75 per cent Savings (Taxable) bonds, 2018 will not be available for investment from Friday i.e. May 29, 2020.
In its press release dated May 27, 2020, the central bank said, "The Government of India (GoI), vide Notification F.No.4(28)-(W&M)/2017 dated May 27, 2020, hereby announces that 7.75% Savings (Taxable) Bonds, 2018 shall cease for subscription with effect from the close of banking business on Thursday, the 28thof May 2020."
Therefore, you could invest in the RBI 7.75% bonds only yesterday till the end of banking business hours. These bonds were attractive as they were currently offering a higher interest rate as compared to bank fixed deposits and other financial investment instruments offering equal degree of safety.
Source: The Economic Times
Explained: Why China is opposing THAAD defence systems in South Korea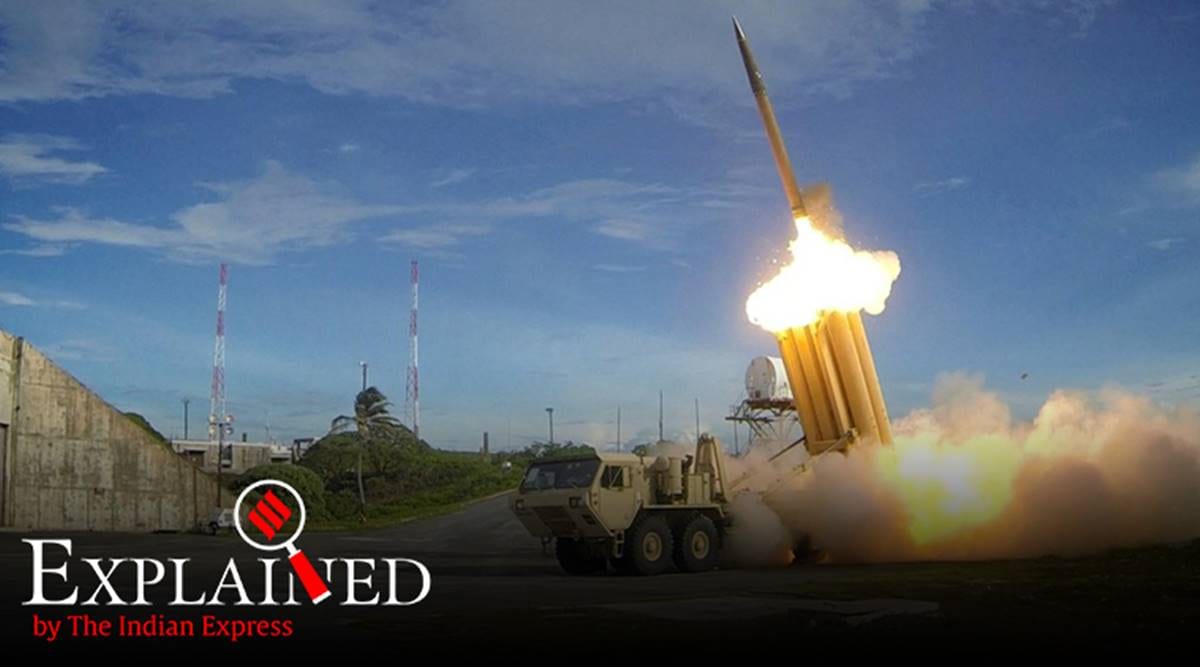 China has issued a statement reiterating its long-standing objections to the presence of the US THAAD missile defence system in South Korea. Its opposition Friday came following reports of an overnight operation to bring in new, replacement interceptor missiles to the US base in South Korea.
China has been objecting to the defence system since it was first deployed in South Korea three year ago, causing a deterioration in ties between the two countries.
THAAD is an acronym for Terminal High Altitude Area Defense, a transportable, ground-based missile defense system. In the book Theater Missile Defense (TMD) in East Asia: Implications for Beijing and Tokyo, Lars Assmann writes: "THAAD is coupled with space-based and ground-based surveillance stations, which transfer data about the incoming missile and informs the THAAD interceptor missile of the threat type classification. THAAD is alarmed about incoming missiles by space-based satellites with infrared sensors."
Source: The Indian Express
Rare bandtail scorpionfish found in Gulf of Mannar
Indian researchers have found a rare fish — capable of changing its colour— off the Sethukarai coast in the Gulf of Mannar, one of the world's richest region from a marine biodiversity perspective.
Camouflaged within the seagrass meadows, the bandtail scorpionfish (Scorpaenospsis Neglecta), a rare marine species well-known for the stinging venomous spines and the ability to change colour, was found during an underwater exploratory survey of the seagrass ecosystem by CMFRI scientists.
"This was the first time this particular species was found live in the Indian waters," the Kochi-based Central Marine Fisheries Research Institute (CMFRI) said in a statement here on Sunday.
This very rare fish has a handful of characteristics that may draw the attention of marine enthusiasts, it said.
Lockdown 5.0 Guidelines & Rules LIVE Updates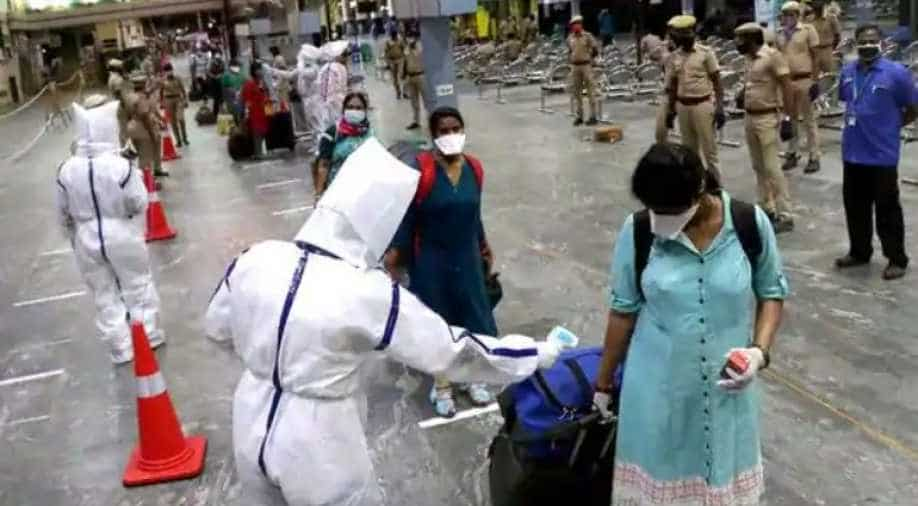 On the first day of unlock 1.0, Kerala allowed buses to ply in neighbouring districts with adequate safety measure including wearing masks and using sanitisers. Although the government permitted shootings for films and soap operas, outdoor shoots have not been allowed.
Meanwhile, authorities in Kashmir were mulling to reopen schools, which have been closed due to the coronavirus-induced lockdown, in the valley from the middle of June this year. Amid the surge in cases, Delhi sealed its borders for a week. Only those people providing essential services will be allowed to cross, the Chief Minister Arvind Kejriwal said.
The unlock 1.0, however, will play out differently in most states as they have been given the freedom to prohibit certain activities if they deem fit. But they cannot water down the Centre guidelines. On Sunday, a day before lockdown 4.0 expires, Tamil Nadu announced that it would be extending the lockdown till June 30.
Source: The Indian Express
In Historic First, SpaceX Successfully Launches NASA Astronauts Into Space
Elon Musk's rocket company, SpaceX, made history on Saturday when its Crew Dragon capsule safely reached space carrying two NASA astronauts. It was the first time a private company had put a human into orbit.

On Sunday, Crew Dragon went on to successfully dock with the International Space Station (ISS), which the astronauts are now safely aboard.

The historic launch marks the first time NASA astronauts have blasted off from American soil since the Space Shuttle Program ended in 2011.

Appropriately, that final flight of space shuttle Atlantis was piloted by astronaut Douglas Hurley, who commanded Saturday's Crew Dragon Demo-2 mission. He was accompanied by fellow astronaut Robert Behnken. Together, the two will now spend a yet-to-be-determined amount of time onboard the International Space Station.
Source: Discover