Daily GK Update: 19th May 2020
IAF shelves 3 major acquisition projects for Make in India, other reasons
Amid PM Modi's government push for indigenisation, the Indian Air Force (IAF) has shelved three major acquisition projects worth over Rs 8,000 crore.
The projects shelved by the IAF include its plans to buy 38 Pilatus basic trainer aircraft from Switzerland, 20 additional Hawk planes from Britain and the plan to upgrade 80 Jaguar fighter planes with engines from America.
"We are not going forward with the additional Pilatus basic trainer aircraft that we were intending to (buy). Additional Hawks (trainer aircraft) were in the plans but at the moment, that has been shelved. There was a Jaguar re-engining plan which was totally imported and we have shelved that project," Air Force Chief RKS Bhadauria told ANI in an interview on Monday.
Source: Indian Defence News
A warming Bay of Bengal may have turned Amphan into super cyclone: Experts
The rapid intensification of Cyclone Amphan from a cyclone to a super cyclone in about 40 hours might be a sign of a warming Bay of Bengal, a consequence of anthropogenic global warming.
"The rapid intensification of Amphan into a super cyclone was because of many favourable conditions over the Bay of Bengal like high sea surface temperatures, low vertical shear winds and enough moisture in the middle layers of the atmosphere all of which, aid in the development of a cyclone," Mrutyunjay Mohapatra, director general of the India Meteorological Department (IMD) and a well-known expert on cyclones, said.
"The development of super cyclone Amphan definitely qualifies as rapid intensification (RI) even though we may not be able to use the same definition as those developed for hurricanes and we will need to develop our own scale for the Indian Ocean cyclones," Raghu Murtugudde, a climate scientist at the University of Maryland in the United States, said.
RI happens when there is an increase of maximum sustained winds of a cyclone by at least 55 kilometre / hour within 24 hours. This phenomenon has been recorded and studied in the case of hurricanes but not as much in the case of cyclones.
Source: Down to Earth
Nepal approves new map including Lipulekh, Kalapani, Limpiyadhura amidst border row with India
Nepal's Cabinet has endorsed a new political map showing Lipulekh, Kalapani and Limpiyadhura under its territory, amidst a border dispute with India.
The move announced by Foreign Minister Pradeep Kumar Gyawali came weeks after he said that efforts were on to resolve the border issue with India through diplomatic initiatives.
Nepal's ruling Nepal Communist Party lawmakers have also tabled a special resolution in Parliament demanding return of Nepal's territory in Kalapani, Limpiyadhura and Lipulekh.
The Lipulekh pass is a far western point near Kalapani, a disputed border area between Nepal and India. Both India and Nepal claim Kalapani as an integral part of their territory – India as part of Uttarakhand's Pithoragarh district and Nepal as part of Dharchula district.
Source: The Hindu
Moderna says Covid-19 vaccine shows promise in early trials, excites markets
Moderna Inc's experimental COVID-19 vaccine, the first to be tested in the United States, produced protective antibodies in a small group of healthy volunteers, according to very early data released by the biotech company on Monday.
The data comes from eight people who took part in a 45-subject safety trial that kicked off in March. The Moderna vaccine is one of more than 100 under development intended to protect against the novel coronavirus that has infected more than 4.7 million people globally and killed over 317,000.
Overall, the study showed the vaccine was safe and all study participants produced antibodies against the virus.
Source: The Economic Times
Government Announces Results Of Star Rating Of Garbage Free Cities, 6 Urban Local Bodies Get 5 Star Rating
Hardeep Singh Puri, Minister of State (I/C) for Housing and Urban Affairs announced the results of the star rating of garbage-free cities for the year 2019-2020.
The star rating of garbage-free cities evaluates cities on the basis of cleanliness indicators and accordingly rate on the scale of 1 to 7. As many as six cities namely – Ambikapur, Rajkot, Surat, Mysuru, Indore and Navi Mumbai – have been certified as 5-star. While 65 cities have been certified as 3-star, 70 cities have got the 1-star rating. Congratulating the cities for their performance, Mr Puri, said, "I am sure this will inspire all cities to improve their ratings in future."
Source: Swachh India
Nabard frontloads Rs 20,500 crore financial assistance for pre-monsoon & Kharif operations
In an attempt to augment the resources of Cooperative banks and RRBs, Nabard has frontloaded financial assistance to these entities for their pre-monsoon Kharif operations. Of the Rs 20,500 crores that Nabard is providing the farmers, Rs 15,200 crore will be through cooperative banks and the balance Rs 5,300 crore will be through RRBs as special liquidity facility in various states.
The fund is given as a means of front loading the resources of these banks so as to ensure adequate liquidity with them for financing farmers. This is against Rs 5,000 crore lent during the first quarter of the last fiscal year. The banks have also initiated a programme of saturation of Kisan credit cards-KCC- and about 12 lakh new KCC cards have been issued by Cooperative banks and RRBs during the last two months. A total of 4.2 crore KCCs have been issued by Cooperative banks & RRBs as on 31 March 2020.
Source: The Economic Times
J&K notifies amended domicile certificate rules
The J&K administration on Monday notified the J&K grant of domicile certificate procedure rules 2020 and set a fast track process in motion to issue the certificates within a stipulated time of 15 days.
Under the amended rules, eligible non-locals can also apply for the certificate.
"These rules provide a simple time-bound and transparent procedure for issuance of domicile certificates in such a manner that no category of person is put to any inconvenience. There is a timeline of 15 days for issuance of certificates," government spokesman and J&K's Principal Secretary (Power) Rohit Kansal said.
Source: The Hindu
Explained: How a traditional practice is coming in the way of Japan's Covid-19 response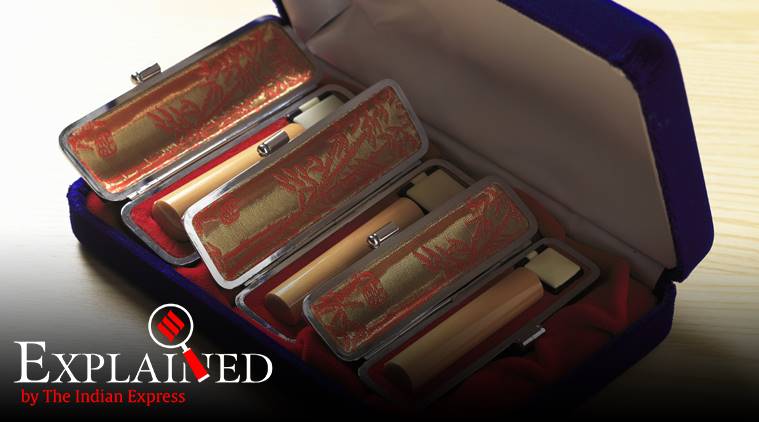 In Japan, where the government has been fiercely engaged in tackling the novel coronavirus pandemic, a centuries-old ritual is sharing the blame for impeding social distancing efforts.
The extensive and almost unavoidable use of the 'hanko'– a personal seal generally made from wood or plastic — for authorising official documents ranging from contracts, marriage registrations and even delivery slips — has been forcing several employees to go to the office to get work done.
The hanko is a personal stamp that is equivalent to a signature in other countries, and is an essential part of several transactions. Small-sized and circular or square-shaped, the stamp is wet by an ink pad called 'shuniku', and the mark that it leaves on a document is called 'inkan'.
Source: The Indian Express
Spraying disinfectants can be 'harmful', says WHO
Spraying disinfectant on the streets, as practised in some countries, does not eliminate the novel coronavirus and even poses a health risk, the World Health Organization (WHO) warned on Saturday.
In a document on cleaning and disinfecting surfaces as part of the response to the virus, the WHO says spraying can be ineffective.
"Spraying or fumigation of outdoor spaces, such as streets or marketplaces, is… not recommended to kill the COVID-19 virus or other pathogens because disinfectant is inactivated by dirt and debris," explains the WHO.
Source: The Hindu
ICC's saliva ban could change the swing of things in cricket
A move to ban the use of saliva to shine a cricket ball because of the danger of transmitting COVID-19 may force bowlers to relearn or reinvent one of the sport's most prized but troublesome skills.
The International Cricket Council's cricket committee, comprising a roll call of former top players, has recommended on medical advice that spit-polishing the ball should be prohibited while the coronavirus outbreak persists. Unlike baseball, where the spitball has long been illegal, some methods in cricket are a well-established part of the game.
The cricket decision was based on evidence from Dr. Peter Harcourt, the chair of the ICC's medical advisory committee, of "the elevated risk of the transmission of the virus through saliva."
It found at the same time that it is "highly unlikely that the virus can be transmitted through sweat and saw no need to prohibit the use of sweat to polish the ball."
Source: India Today
Government implements Shekatkar Committee recommendations related to creating border infrastructure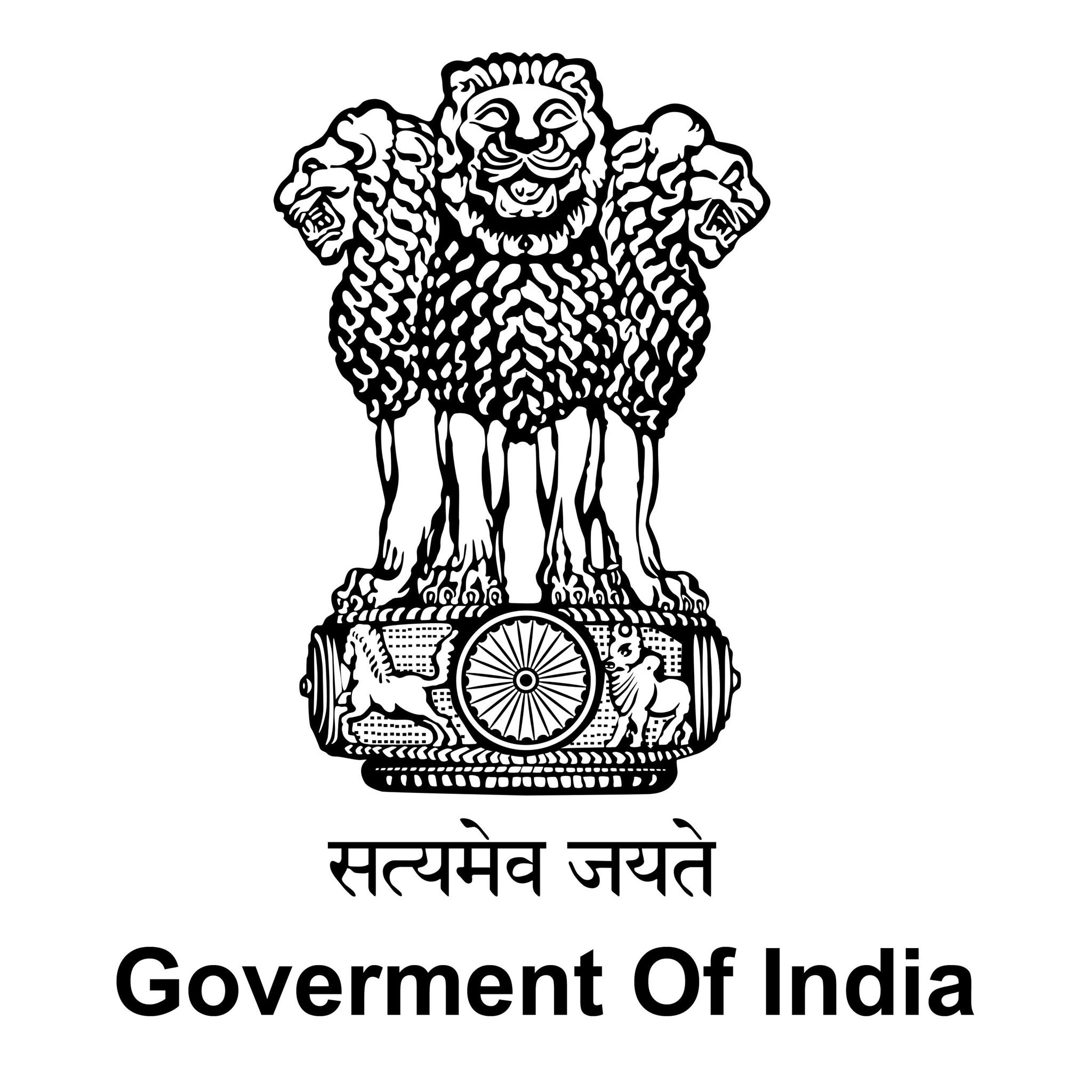 Government has accepted and implemented three important recommendations of Committee of Experts (CoE) under the Chairmanship of Lt General D B Shekatkar (Retd) relating to border Infrastructure. These were related to speeding up road construction, leading to socio economic development in the border areas.
On the matter related to creating border infrastructure, the Government has implemented recommendation of CoE to outsource road construction work beyond optimal capacity of Border Roads Organisation (BRO). It has been made mandatory to adopt Engineering Procurement Contract (EPC) mode for execution of all works costing more than Rs 100 crore.
The other recommendation relating to introduction of modern construction plants, equipment and machinery has been implemented by delegating enhanced procurement powers from Rs 7.5 crore to Rs 100 crore to BRO, for domestic and foreign procurements. Border Roads has recently inducted Hot-Mix Plant 20/30 TPH for speedier laying of roads, remote operated hydraulic Rock Drills DC-400 R for hard rock cutting, a range of F-90 series of self-propelled snow-cutters/blowers for speedier snow clearance.
Source: Ministry of Defence