Daily GK Update: 18th April 2020
April 18: World Heritage Day 2020
World Heritage Day is observed every year on April 18 to preserve the human heritage and recognize the efforts of the organizations working for it.
Monuments and ancient buildings are an asset to the world. They make for the rich heritage of the nation.
Therefore, World Heritage Day is a collective effort of the communities in the world to do the needful. This day is celebrated to maintain the legacy and save the rich heritage which has been given to us by our ancestors.
Shared Cultures, Shared Heritage, Shared Responsibility is the theme of 2020. It is decided by the International Council on Monuments and Sites every year.
The ICOMOS organization was established on the principles put down in the Venice Charter, also known as the 1964 International Charter on the Conservation and Restoration of Monuments and Sites.
Source: India Today
Fight against COVID-19: CSIR develops personal protective coverall suit
Bengaluru-based CSIR-National Aerospace Laboratories (CSIR-NAL), along with MAF Clothing Pvt. Ltd. has developed and certified the overall protective coverall suit.
The polypropylene spun laminated multi-layered non-woven fabric based coverall can be used to ensure the safety of Doctors, Nurses, Paramedical staff and Health Care workers working round the clock on COVID-19 mitigation.
The CSIR-NAL team lead by Dr Harish C Barshilia, Dr Hemant Kumar Shukla, and MJ Viju of MAF has worked quickly to find the solution to the problem by identifying suitable indigenous materials and innovative manufacturing processes.
Source: Northeast Now
Central Drug Research Institute signs MoU to sequence virus strains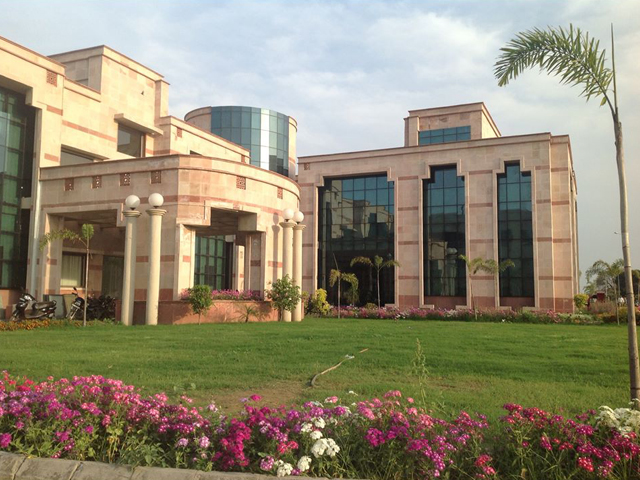 On April 18, 2020, the Central Drug Research Institute (CDRI) has signed a Memorandum of Understanding (MoU) with King George Medical University to sequence the strains of COVID-19 virus samples obtained from different patients.
A Lucknow based lab is to sequence the virus strains.
Repurposing of drugs is the fastest way to find solution to the virus rather than finding a new drug.
Source: News Monitor
NASA will launch astronauts from US soil for the first time in nearly a decade, with help from SpaceX
NASA and SpaceX are targeting May 27 for the launch of Demo-2, the first launch of NASA astronauts from the U.S. since 2011 and the first crewed launch for Elon Musk's space company.
As its name implies, Demo-2 will be the second time SpaceX launches its Crew Dragon capsule to the International Space Station. But, unlike Demo-1 last year, this time two astronauts will be on board.
Demo-2 is set to liftoff at 4:32 p.m. EDT from launchpad 39A at Kennedy Space Center in Florida. NASA astronauts Bob Behnken and Doug Hurley will be strapped into a SpaceX Crew Dragon capsule that is sitting on top of a Falcon 9 rocket.
Source: CNBC
CBDT refunds over five thousand 204 crore rupees to help MSMEs
CBDT yesterday said that Income tax refunds to over eight lakh small businesses worth over five thousand 204 crore rupees have been issued in the last ten days.
In a statement, CBDT said, these income tax refunds will help MSMEs to carry on their business activities without pay cuts and layoffs in Covid-19 pandemic situations. It said, Income tax department has issued nearly 14 lakh refunds up to five lakh each till date to help taxpayers.
Keeping its focus on providing relief to the small businesses in MSME sector, CBDT will further issue refunds of seven thousand 760 crore rupees.
CBDT reiterated its request to taxpayers to respond regarding reconciliation queries about outstanding tax demands. It said that in around one lakh 74 thousand cases, responses are awaited from taxpayers
Source: All India Radio
Coronavirus: Nigerian president's chief of staff dies of Covid-19, says presidency spokesman
The Nigerian president's chief of staff, Abba Kyari, died on Friday after contracting the new coronavirus, two presidency spokesmen said on Twitter.
Abba Kyari, who was in his 70s and had underlying health problems including diabetes, was the top official aide to 77-year-old President Muhammadu Buhari and one of the most powerful men in the country.
Source: India Today
National List for Intangible Cultural Heritage (ICH)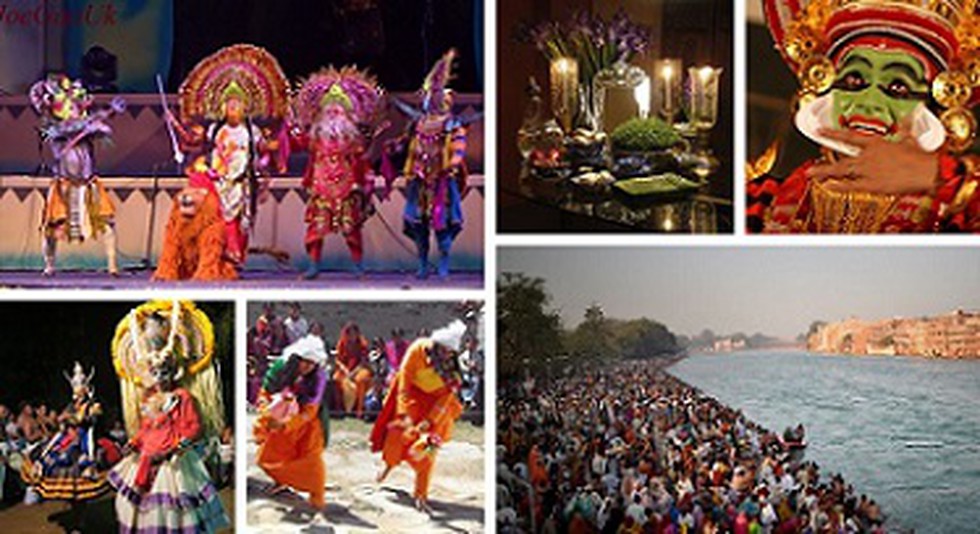 The National List of Intangible Cultural Heritage (ICH) of India is an attempt to recognize the diversity of Indian culture embedded in its intangible heritage. It aims to raise awareness about the various intangible cultural heritage elements from different states of India at national and international level and ensure their protection.
Following UNESCO's 2003 Convention for the Safeguarding of the Intangible Cultural Heritage, this list has been classified into five broad domains in which intangible cultural heritage is manifested:
Oral traditions and expressions, including language as a vehicle of the intangible cultural heritage
Performing arts
Social practices, rituals and festive events
Knowledge and practices concerning nature and the universe
Traditional craftsmanship
Source: Ministry of Culture
Power Ministry brings new draft of Electricity Amendment Bill
The Union power ministry has come out with fourth draft of the Electricity (Amendment) Bill since 2014, which seeks to set up an Electricity Contract Enforcement Authority (ECEA) having power of a civil court to settle disputes related to power purchase agreement between discoms and gencos. The draft provides that the ECEA will have sole authority to adjudicate matters related to specific performance of contracts related to purchase or sale of power, between power generation companies (gencos) and distribution companies (discoms).
The decision of the ECEA can be challenged at the Appellate Tribunal For Electricity (APTEL) and, subsequently, at the Supreme Court.
The ministry has sought the comments of the stakeholders on the Bill with three weeks from April 17.
Source: The Economic Times
Rate of growth in Covid-19 cases down 40% since April 1
India witnessed a significant decline of 40% in growth of Covid-19 cases since April 1, compared to a fortnight earlier, while the rate of doubling of cases fell from every three days before the national lockdown began to 6.2 days currently, the government said on Friday. The Centre said social distancing and containment measures were working.
The measures imposed on hotspots or areas of high localised transmission are key elements of the government strategy to snap the chain of transmission of the highly infectious coronavirus. Officials said though the measures were working, laxity could turn the clock back.
Source: The Times of India
Others will face this too: WHO after China revises Covid toll
The World Health Organization has said that many countries would likely follow China in revising up their death tolls once they start getting the coronavirus crisis under control.
Wuhan, the COVID-19 epicentre, admitted missteps in tallying its death toll, abruptly raising the city's count by 50 percent — following growing world doubts about Chinese transparency over the outbreak.
The WHO said on Friday Wuhan had been overwhelmed by the virus, which emerged in the city in December, and the authorities had been too swamped to ensure every death and infection was properly recorded.
Source: The Economic Times
FM attends Development Committee Meeting of World Bank-IMF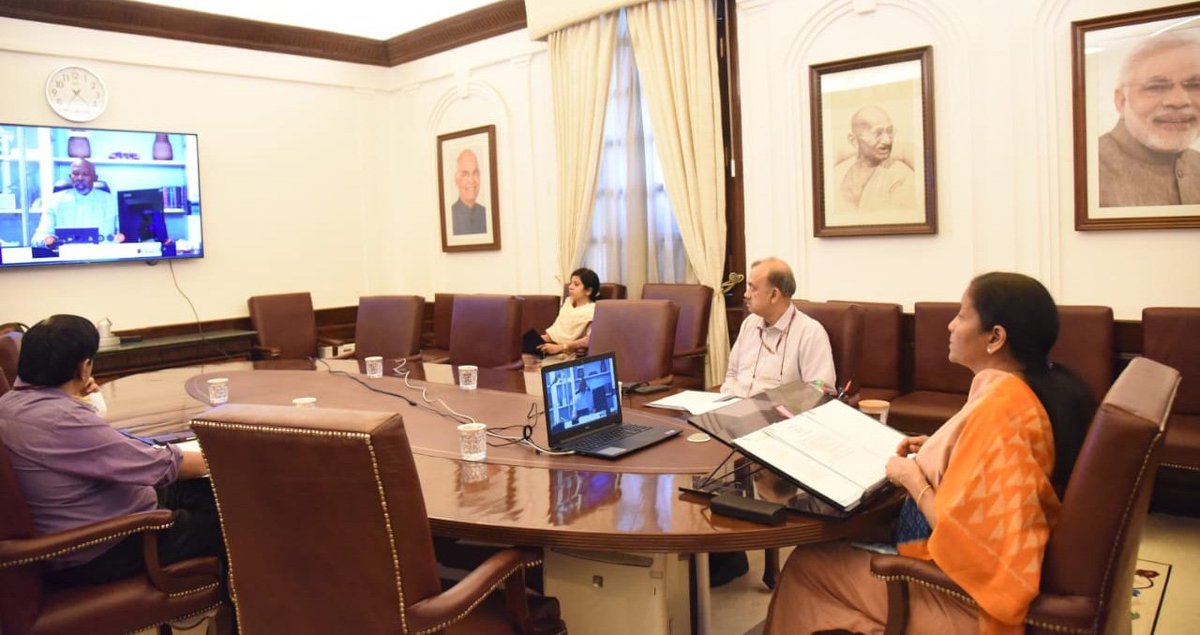 Finance Minister Nirmala Sitharaman on Friday attended the Development Committee Meeting of the World Bank-IMF through video conference. During the meeting, Sitharaman shared the measures taken to combat COVID-19 including social support measures for poor and vulnerable, and relief measures for firms in statutory and regulatory compliance matters.
FM said, government has launched massive efforts to assist the health system and responded effectively to the outbreak. Important measures included social distancing, travel restrictions, work from and stay at home and scaled up testing, screening and treatment, have helped contain impact of the pandemic.
The Finance Minister shared that the government has announced support measures worth 23 billion dollars comprising free health insurance to health workers, cash transfers, free food and gas distribution and social security measures for affected workers.
Source: DD News