Daily GK Update: 17th May 2020
ARCI jointly develops biodegradable metal implants for use in humans
Scientists at the International Advanced Research Centre for Powder Metallurgy and New Materials, ARCI and Sree Chitra Tirunal Institute of Medical Sciences, Thiruvananthapuram have jointly developed new generation Iron-Manganese based alloys for biodegradable metal implants for use in humans.
These biodegradable materials which can participate in the healing process and then degrade gradually by maintaining the mechanical integrity without leaving any implant residues in the human body are better alternatives to currently used metallic implants which remain permanently in the human body. Based on the impressive results, the ARCI team is certain that the newly developed alloys are suitable for biodegradable stent and orthopedic implant applications. Invivo and in-vitro studies are being planned at Sri Chitra Tirunal Institute of Medical Sciences by the team.
Source: All India Radio
NDMA launches online dashboard for tracking migrants' movements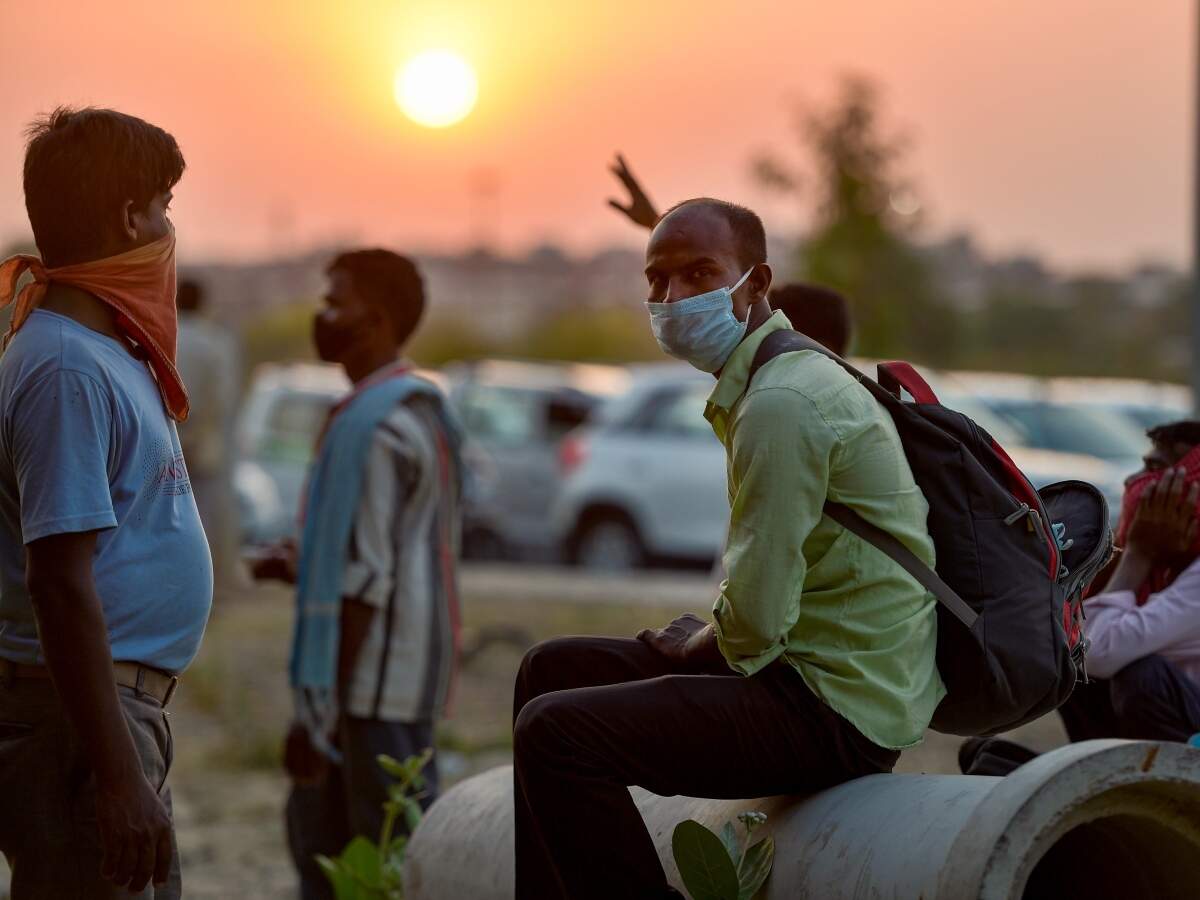 To capture the information regarding movement of migrants and facilitate their smooth movement across States, National Disaster Management Authority (NDMA) has developed an online dashboard — National Migrant Information System (NMIS) — on the existing NDMA-GIS portal.
The portal will maintain a central repository and help the sending as well as receiving State/district to ask for and give their acceptance in an online format seamlessly, a Ministry of Home Affairs (MHA) statement said.
"This system will help in speedy communication between States without creating additional work at the level of the field officers. It has additional advantages like contact tracing, which may be useful in overall COVID response work," it said.
This system will allow States to upload batch file of individual data on the portal. As many States have already collected migrant data, this can be integrated through Application Programming Interface (API).
Source: Business Line
Lockdown 4.0 till May 31, but rules eased for non-Red zones
All shops, e-comm ventures will operate; vehicles allowed to ply
With no signs of an immediate flattening of the curve of Covid-19 cases, the Centre on Sunday announced an extension of the nationwide lockdown till May 31, while easing some rules.
Passenger vehicles/buses can ply within and between States, with conditions, but metro trains will not be permitted.
Shops and e-commerce sales (both essential and non-essential) have been allowed in all places barring containment zones. This means salons, sports complexes and stadiums (sans spectators) will be permitted to open. Hotels and restaurants will also remain closed but home delivery from restaurants will be permitted. Also, the 'night curfew' between 7 pm and 7 am will continue.
Source: Business Line
Without a valid FASTag, get ready to pay double the toll fee
Vehicles that enter the dedicated FASTag lanes on the national highways with non-activated FASTags or without enough money in the FASTag wallet will have to pay double the toll amount.
This is according to a decision of the Road Transport and Highways Ministry and will encourage people to top up their FASTags and prevent userswithout money in their FASTag wallet from driving into the dedicated lanes and insist on using the lanes meant for hassle-free passage.
The Ministry notified an amendment in the National Highways Fee (Determination of Rates and Collection) Rules, 2008 on Friday. Before this amendment, the user of a vehicle was required to pay twice the payable fee at the toll plaza if the vehicle didn't have the FASTag and entered the dedicated lane, said an official source.
Source: Business Line