Daily GK Update: 17th April 2020
World Haemophilia Day 2020: Importance, theme, significance of 17 April, and why it is observed globally
World Haemophilia Day is observed to raise awareness regarding the disease and other hereditary bleeding disorders.
On 17 April, people across the world with various bleeding disorders come together to celebrate the "continuous advancement in treatment" and inform the public about the implications of haemophilia.
17 April is also the birthday of Frank Schnabel, a businessman born with severe haemophilia who was the founder of the World Federation of Haemophilia (WFH).
Every year, World Haemophilia Day is associated with a certain theme for goal-oriented accomplishments. The theme for World Haemophilia Day 2020 is 'Get + involved'. It is a call to action for patients, family members, caregivers, corporate partners, Haemophilia Treatment Centre (HTC) volunteers and anyone who supports the National Member Organization (NMO).
Source: First Post
Gujarat institute identifies 3 new mutations of novel coronavirus
Researchers at the state government-run Gujarat Biotechnology Research Centre (GBRC) have succeeded in decoding the entire genome sequence of the novel coronavirus, and identified its three new mutations, officials said on Friday.
Talking to reporters, the officials expressed confidence that the findings will help in developing medicines or vaccines needed to stop the spread of the deadly virus, which has wreaked havoc across the globe.
With this, the Gandhinagar-based GBRC has become the second institute in India after the National Institute of Virology (NIV) in Pune to decode the entire genome sequence of the virus, they said.
Source: India Today
FM attends Development Committee Meeting of World Bank-IMF
Finance Minister Nirmala Sitharaman on Friday attended the Development Committee Meeting of the World Bank-IMF through video conference. During the meeting, Sitharaman shared the measures taken to combat COVID-19 including social support measures for poor and vulnerable, and relief measures for firms in statutory and regulatory compliance matters.
FM said, government has launched massive efforts to assist the health system and responded effectively to the outbreak. Important measures included social distancing, travel restrictions, work from and stay at home and scaled up testing, screening and treatment, have helped contain impact of the pandemic.Source: DD News
Use 'Assess Koro Na' app for door-to-door survey in containment zones: Delhi govt to DMs
The Delhi government has asked officials to use the new 'Assess Koro Na' app for door-to-door survey in coronavirus containment zones to speed up decision-making by analysing real-time data, removing a major obstacle in the efforts to contain the virus.
Officials say the delay in collecting and analysing the data of a person in a physical form is a major challenge.
With this app, the data collected can be uploaded on the servers in real-time and immediately analyse.
Source: The Hindu
DRDO introduces two new products to enable COVID-19 disinfection process
Defence Research and Development Organisation (DRDO) in its continuous quest to contribute towards the fight against COVID-19, has been developing several solutions from its existing arsenal of technologies and experience.
These consist of innovations and quickly configuring the products for present requirements. Today, DRDO has introduced two products that can enhance the operations at public places during the pandemic.
Centre for Fire Explosive & Environment Safety (CFEES), Delhi along with HPO 1, using its expertise in mist technology for fire suppression, has developed an automatic mist based sanitiser dispensing unit. It is a contactless sanitiser dispenser that sprays alcohol-based hand rub sanitiser solution for sanitisation of hands while entering the buildings/office complexes, etc. It is based on water mist aerator technology, which was developed for water conservation.
Source: Pragativadi
GoI launches "Krishi Rath" application for hassle free agri transportation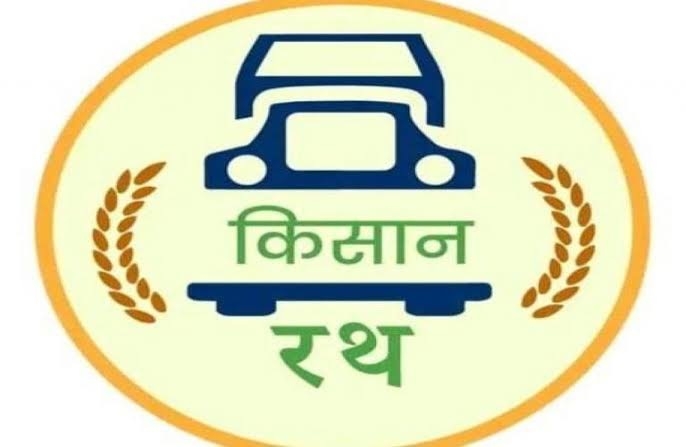 On April 17, 2020 the Government of India launched the "Krishi Rath" application to help farmers to transport their agriculture produce to the mandis.
After posting, he will get the availability of truck and price quote for the load.
The Custom Hiring Centres provided tractors to transport agriculture produce at optimized cost.
Source: The World News Monitor
RBI cuts reverse repo rate by 25 bps to 3.75%, announces Rs 50,000 crore TLTRO 2.0
The Reserve Bank of India (RBI) on Friday freed up more capital for banks to lend, announced a fresh Rs 50,000 crore targeted long-term repo operation (LTRO 2.0) to address the liquidity stress of shadow banks and microfinance institutions and hinted at the possibility of further rate cuts going forward.
Addressing media for a second time within a month, RBI Governor Shaktikanta Das unveiled fresh measures aimed at maintaining adequate liquidity in the system, facilitating and incentivising banks to ensure better credit flow and enabling normal functioning of the financial markets.
RBI slashed the reverse repo rate by 25 bps to 3.75 per cent, making it less attractive for commercial banks to park cash with the central bank.
Source: The Economic Times
Viswanathan Anand named ambassador for WWF India
Five-time World chess champion Viswanathan Anand is the new Ambassador for World Wide Fund (WWF) India's Environment Education programme.
Commenting on his association with WWF India, Anand said, "Our children deserve a better, greener and more sustainable world than the one we are living in today and it is our responsibility as parents and elders to show them the way. I am very excited and happy to join WWF India and work together with them to help more and more children and youth know about the need to protect our natural world. I look forward to an enriching and progressive association with WWF India."
Presently, the Environment Education reaches out to school children, youth and citizens across the country. It aims to create a generation of critical thinkers, problem solvers and environmentally-conscious individuals. The Environment Education programme impacts over five million children across 2000 schools.
Source: Sports Star
RBI launches latest round of quarterly survey on manufacturing sector
The Reserve Bank of India on Thursday launched latest round of quarterly order books, inventories and capacity utilisation survey (OBICUS) of manufacturing sector. "The survey provides valuable input for monetary policy formulation," the RBI said as it launched the 49th round of survey for the reference period January-March 2020.
The RBI has been conducting the OBICUS of the manufacturing sector on a quarterly basis since 2008.
The information collected in the survey includes quantitative data on new orders received during the reference quarter, backlog of orders, pending orders, total inventories with a breakup between work-in-progress (WiP) and finished goods (FG) inventories and item-wise production.
Source: The Economic Times
Centre unveils PUSA decontamination, sanitizing tunnel
Minister of State for Agriculture Kailash Chaudhary on Thursday inaugurated a 'PUSA decontamination and sanitizing tunnel' developed by the government research body ICAR-Indian Agricultural Research Institute here in the national capital.
The sanitization protocol includes hand washing with foot operated soap and water dispenser and fogging in a sanitizing tunnel for 20 seconds, an official statement said.
In this tunnel, Quaternary Ammonium Compounds (QAC) are used at concentration of 0.045 per cent, which is recommended by the health department, it added.
Source: Business Standard
Chitra Gene LAMP-N: Diagnostic kit developed by SCTIMST, Thiruvananthapuram
Trivandrum-based government institute Sree Chitra Tirunal Institute for Medical Sciences and Technology has developed a diagnostic test kit that can deliver COVID-19 testing results in just two hours at a low cost of Rs 1,000.
The test called Chitra GeneLAMP-N uses the reverse transcriptase loop-mediated amplification of viral nucleic acid (RT-LAMP) for testing.
This is different from the popular testing methodology called RT-PCR for COVID-19. Current PCR kits in India enable detection of E gene for screening and RdRp gene for confirmation.
Chitra GeneLAMP-N gene testing will confirm the result in one test without any need for a screening test and at much lower costs.
Source: Business Today