Daily GK Update: 16th March 2020
Gold imports dip 8.86% to $27 bn during Apr-Feb 2020; current account deficit narrows to $143 bn
Gold imports, which have a bearing on the country's current account deficit (CAD), fell 8.86 percent to $27 billion (about Rs 1.90 lakh crore) during April-February period of the current financial year, according to commerce ministry data.
Imports of the yellow metal stood at $29.62 billion in the corresponding period of 2018-19.
The decline in gold imports has helped in narrowing the country's trade deficit to $143.12 billion during April-February period of the current fiscal, as against $173 billion a year ago.
Gold imports have been recording negative growth since December last year.
Source: First Post
10% decrease in deaths due to road accidents after new law: Nitin Gadkari
There has been a 10% reduction in the number of deaths caused due to accidents in the country since the passage of the amended Motor Vehicles Act five months ago, Transport Minister Nitin Gadkari informed Rajya Sabha on Monday.
The Minister, while replying to supplementaries during the Question Hour, said the government has pledged to reduce 50% accidents in the next five years, and India is a signatory to this at the World Safety Conference held in Sweden recently.
Source: The Hindu
NMDC slashes iron ore prices by Rs 50 per tonne
The country's largest iron ore miner NMDC has slashed prices of lump ore and fines by Rs 50 per tonne.
NMDC has reduced the price of lumps or high grade iron ore by Rs 50 to Rs 3,150 per tonne, the company informed the BSE on Monday.
The price of iron ore fines, which are inferior grade ore, has also been reduced by Rs 50 to Rs 2,860 per tonne.
The revised prices exclude royalty, DMF (District Mineral Fund), NMET (National Mineral Exploration Trust), cess, forest permit fee and other taxes, NMDC said, adding that the new rates are effective from March 14, 2020.
Source: The Economic Times
The UK is scrambling to correct its coronavirus strategy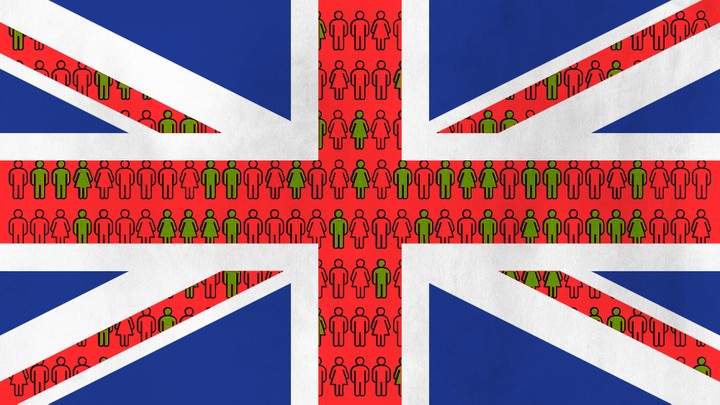 A new report issued by a group of experts advising the UK government offers a blistering assessment of the country's previous "herd immunity" approach to coronavirus, suggesting that as many as 250,000 people could die as a result—and that it would do little to stop health-care facilities from being overwhelmed.
Last week, Prime Minister Boris Johnson announced that his country would adopt a different coronavirus strategy from the ones its European neighbors have followed.
Most governments have sought to suppress the spread of the virus by reducing mass gatherings, imposing quarantine restrictions, and encouraging social distancing.
Source: MIT Technology Review
COVID-19: Odisha cancels annual Chaitra Jatra festival
The famous annual Chaitra Jatra festival scheduled to be held on March 17 at Odisha's Tara Tarini hill shrine was cancelled as a precautionary measure against COVID-19 infection.
The administration and the Tara Tarini Development Board (TTDB) at a meeting held at Chhatrapur on Sunday decided to abide by the instructions of the government after COVID-19 was declared a pandemic.
According to TTDB, more than 1.5 lakh visitors were to arrive for the festival. Of these, around 50,000 were expected to reach the hill top to offer prayers to the deity, while the rest would have enjoyed the festival at the foothill.
Source: The Hindu
Uranium Contamination in Ground Water
There is prevalence of Uranium concentration above 30 micro-gram per litre (World Health Organization (WHO) provisional guidelines) in some of the localized pockets of few States/UTs in the country.
A report brought out by Duke University, USA in association with Central Ground Water Board and State Ground Water departments states that Andhra Pradesh, Chhattisgarh, Gujarat, Haryana, Himachal Pradesh, Jharkhand, Karnataka, Maharashtra, Odisha, Punjab, Rajasthan, Tamil Nadu, Telangana, Uttar Pradesh, West Bengal and Jammu & Kashmir have localised occurrence of Uranium concentration.
Source: Government of India
Coronavirus outbreak: Mango exports hit, farmers affected
The novel coronavirus, which has wreaked havoc in India and abroad, has not spared king of fruits, mango. With the mango season just starting, the fruit is in great demand in the Gulf, European countries and America. Indians staying in foreign countries wait for the mango season. However, due to the coronavirus outbreak traders are unable to send mangoes.
Out of the total production of mangoes in India, nearly 40 per cent is sent to foreign countries.
In the beginning of the season, the Agricultural produce market committee (APMC) receives three to four thousand boxes daily. However, when the season is at the peak — which starts in 15 days – around 1 lakh boxes will come to the market every day. And if the export does restart by the peak season, it will severely affect farmers.
Source: India Today
Outcomes of recently held Defexpo
The 11th edition of Defexpo was organized from 05-09 February, 2020 at Sector-15, Vrindavan Yojna, Lucknow, Uttar Pradesh. The theme of the event was "Digital Transformation of Defence". 856 Domestic and 172 Foreign companies/exhibitors respectively participated in Defexpo 2020.
Over 200 partnerships involving Signing of Memorandum of Understanding (MoUs), Transfer of Technology (ToT) and Product launches were concluded during DefExpo 2020.  These include 14 MoUs signed at the 5th India-Russia Military Industrial Conference between Russian defence companies and Indian companies under the framework of Inter Government Agreement (IGA) between the two countries.
The signing of MoUs/ToTs are a step in the direction to achieve the target of Rs 35,000 crore defence exports target in next  5 years.  Government of UP signed 23 MoUs and anticipate an investment of Rs 50,000 crore in the U.P. Defence Corridor.
Source: Government of India
Uttar Pradesh passes ordinance to recover damages to property during protests, strikes
An 'Uttar Pradesh Recovery of Damages to Public and Private Property Ordinance, 2020' has been passed by the Uttar Pradesh governor on Sunday even as a recovery exercise to collect damages to public property during anti-CAA riots is underway in the state.
The ordinance will aim at dealing with violent acts at public places, controlling its persistence and escalation and providing for recovery of damage to public or private property during hartal, bandhs, riots, public commotion, protests. It will also seek to create "claims tribunals" to investigate the damages, according to an official document shared by the government.
Source: The Economic Times
Coronavirus: UN report pegs India's trade impact at $348 million
The trade impact of the coronavirus epidemic for India is estimated to be about 348 million dollars and the country figures among the top 15 economies most affected as slowdown of manufacturing in China disrupts world trade, according to a UN report.
Estimates published by United Nations Conference on Trade and Development (UNCTAD) Wednesday said that the slowdown of manufacturing in China due to the coronavirus (COVID-19) outbreak is disrupting world trade and could result in a 50 billion dollar decrease in exports across global value chains.
The most affected sectors include precision instruments, machinery, automotive and communication equipment.
Source: India Today
CJI rules out total shutdown of Supreme Court amid coronavirus threat
Chief Justice of India S A Bobde on Sunday made it clear that there cannot be a "complete shutdown" of courts due the novel coronavirus pandemic.
The CJI held a meeting with four apex court judges, bar leaders of the Supreme Court Advocates-on-Record Association and eminent doctors, including Randeep Guleria from the AIIMS, New Delhi, to discuss the situation and the steps that can be taken to prevent the spread of the deadly disease.
Source: Live Mint
Methanotrophic Bacteria Culture first time in India
The Agharkar Research Institute of Pune has isolated 45 strains of methanotrophic bacteria.
The methanotrophic bacteria oxidize methane through anaerobic metabolism.
With the use of methanotrophic bacteria in agriculture, emission of methane shall be greatly reduced.
Source: The World News Monitor