Daily GK Update: 15th March 2020
PM Modi proposes emergency covid-19 fund for Saarc nations
India pledged $10 million toward a Covid-19 emergency fund and said it was putting together a rapid response team of doctors and specialists for South Asian Association for Regional Cooperation (Saarc) nations as part of an initiative led by Prime Minister Narendra Modi.
Modi made the announcements during a video-conference with Saarc leaders that he had proposed amid rising cases of the disease in the region. While India's offer was welcomed by all Saarc leaders, Pakistan used the occasion to raise the Kashmir issue, saying the lockdown there should be ended to help fight the coronavirus outbreak. Islamabad also sought to get China involved in the Saarc initiative.
Source: The Economic Times
Will work to restore J&K statehood: PM
Prime Minister Narendra Modi on Saturday said the government would work with all sections of the population in Jammu and Kashmir to restore its statehood "at an early opportunity".
A 24-member delegation of the newly formed Jammu and Kashmir Apni Party, led by its leader Altaf Bukhari, called on Mr. Modi at his residence here on Saturday evening, and discussed various issues such as concerns about demographic changes, the delimitation exercise and the grant of domicile, officials said.
Source: The Hindu
India declares Covid-19 a 'Notified Disaster'
India Saturday declared Covid-19 as a "notified disaster", which would enable it to provide assistance and spend more funds to fight the pandemic.
The Centre has also announced an ex-gratia payment of Rs 4 lakh to families of those who die of coronavirus. The move came after the number of coronavirus cases in the country rose to 84, with two deaths. Ten people have recovered fully. The health ministry said that more than 4,000 people who had contact with the confirmed cases are under surveillance.
Source: The Economic Times
Coronavirus: India suspends most land border crossing points
New Delhi would close 18 of 37 border crossing points between India and countries like Nepal, Bangladesh and Myanmar from midnight of 15 March
India will suspend land border crossing points with Pakistan indefinitely from 16 March.

India has suspended land border crossing points with Pakistan indefinitely from 16 March midnight in the wake of the Coronavirus outbreak that has claimed two lives in India.
Source: Livemint
Kerala govt orders poultry culling after bird flu in Parappanangadi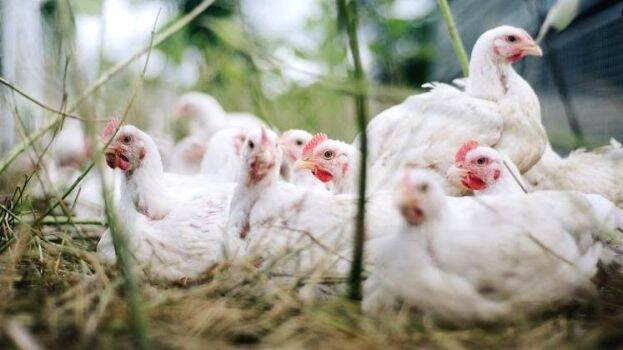 Kerala government on Saturday ordered the poultry culling in Parappanangadi in the backdrop of bird flu.

According to officials, special squads have been deployed to cull all poultry within a one-kilometre radius of the epicenter.

Disease Inspection Officer Nanda Kumar said, "10 special squads have been deployed to cull all poultry within 1km radius of the epicenter."

Recently on March 7, two avian influenza incidents were reported at Kodiathoor and Vengeri villages in the state.

Seeram Sambasiva Rao, Kozhikode District Collector had said that instructions regarding avian influenza were issued to the local residents.
Source: India Today
Trump declares national emergency over coronavirus
The declaration – "two very big words", according to Mr Trump – allows the federal government to tap up to $50bn (£40bn) in emergency relief funds.

The move loosens regulations on the provision of healthcare and could speed up testing – the slow pace of which has been criticised widely.

There are 1,701 confirmed cases of Covid-19 in the US, and 40 deaths.

Several US states have taken measures to stem the infections rate, including banning large gatherings, sporting events and closing schools.
Source: BBC News
NMCG concludes "Ganga Amantran Abhiyan" with grandeur in New Delhi
National Mission for Clean Ganga or NMCG recently organized a grand event at the Ashoka Hotel in New Delhi to mark the conclusion of "Ganga Amantran Abhiyan", a flagship programme of the NMCG.

Union Home Minister Amit Shah was invited as the chief guest at the event to confer the awards to various achievers who contributed towards the successful completion of "Ganga Amantran Abhiyan" programme.
Source: Business Standard