Daily GK Update: 15th April 2020
Ministry of Tourism launches "DekhoApnaDesh" webinar series
The ministry of tourism said on Tuesday it was launching the Dekho Apna Desh webinar series.
The ministry said the webinar series will provide information on the many destinations and the 'depth' and 'expanse' of the culture and heritage of India. The first webinar on Tuesday touched upon the history of Delhi and was titled " City of Cities- Delhi's Personal Diary'.
The ministry said owing to COVID-19, tourism is hugely impacted with no domestic or international movement. But owing to technology, it is possible to visit places and destinations virtually and plan travels for a later date.
Source: The Economic Times
MEA announces Covid-19 training programme for SAARC countries
The External Affairs Ministry on Tuesday announced rolling out of a training programme on management of coronavirus pandemic for healthcare professionals from SAARC countries from April 17.
The training will be imparted by the ministry under its prestigious Indian Technical and Economic Cooperation (ITEC) programme.
"Taking forward @PMOIndia's vision on #PrepareNotPanic for #SAARCfightsCoronoa, @MEAIndia announces e-@ITECnetwork training programmes on #COVID19 for healthcare professionals for @SAARCsec countries starting April 17, 2020," a tweet by ITEC network said.
At an India-initiated video conference of SAARC leaders on March 15, Prime Minister Narendra Modi suggested that healthcare professionals of the SAARC nations could come together to jointly fight the coronavirus pandemic.
Source: Hindustan Times
Aarogya Setu becomes world's fastest app to reach 50 mn downloads: NITI Aayog CEO
The Centre's mobile app, Aarogya Setu, developed for tracking COVID-19 patients, has become the world's fastest app to reach 50 million downloads in just 13 days, NITI Aayog CEO Amitabh Kant said on Wednesday.
Prime Minister Narendra Modi in his address to the nation on April 14 appealed to people to download the app.
"Telephone took 75 years to reach 50 million users, radio 38 yrs, television 13 yrs, Internet 4 yrs, Facebook 19 months, Pokemon Go 19 days. AarogyaSetu, India's app to fight COVID-19 has reached 50 mn users in just 13 days-fastest ever globally for an App," Mr. Kant said in his tweet.
The application alerts people if any known or person in their vicinity has tested positive.
Source: The Hindu
North Korea test fires multiple short-range anti-ship missiles as part of military exercises
North Korea launched multiple short-range anti-ship cruise missiles into the sea and Sukhoi jets fired air-to-surface missiles on Tuesday as part of military exercises, South Korea's military said.
The missile tests were done on the eve of a national holiday in North Korea to celebrate the birthday of Kim Il Sung, the founder of the country and grandfather of the current leader, Kim Jong Un.
Launched at around 7 a.m. (2200 GMT), the anti-ship missiles plunged into the sea more than 150 kilometres (93 miles) off the east coast town of Munchon, while the Sukhois carried out firing tests, officials at South Korea's Joint Chiefs of Staff (JCS) told reporters.
The JCS gave no indication of how many missiles were fired, but said a detailed analysis of the launches was being conducted together with U.S. intelligence.
Source: India Today
Donald Trump Stops US Funding to WHO, Blames it for COVID-19 Spread
US President Donald Trump on Tuesday halted funding to the World Health Organisation over its handling of the coronavirus pandemic, drawing condemnation from infectious disease experts as the global death toll continued to mount.
Trump, who has reacted angrily to criticism of his administration's response to the worst epidemic in a century, has become increasingly hostile towards the WHO.
The Geneva-based organisation had promoted China's "disinformation" about the virus that likely led to a wider outbreak than otherwise would have occurred, Trump said.
"The WHO failed in this basic duty and must be held accountable," Trump told a White House news conference on Tuesday.
Source: The Wire
OUTBREAK: 10 OF THE WORST PANDEMICS IN HISTORY
Scientists and medical researchers have for years have differed over the exact definition of a pandemic (is it a pandemic, or an epidemic), but one thing everyone agrees on is that the word describes the widespread occurrence of disease, in excess of what might normally be expected in a geographical region.
Cholera, bubonic plague, smallpox, and influenza are some of the most brutal killers in human history. And outbreaks of these diseases across international borders, are properly defined as pandemic, especially smallpox, which throughout history, has killed between 300-500 million people in its 12,000 year existence.
Source: MPH Online
Govt launches All India Agri Transport Call Centre for inter-state movement of perishables
Agriculture Minister Narendra Singh Tomar today launched the All India Agri Transport Call Centre at Krishi Bhavan in New Delhi. This will facilitate inter-state movement of perishables in the current situation of lockdown due to the COVID-19 threat. The Call Centre numbers are 18001804200 and 14488.
These numbers can be called from any mobile or landline phones any time of the day or night. The 24×7 service All India Agri Transport Call Centre is an initiative of the Department of Agriculture, Cooperation and Farmers Welfare for coordination between states for inter-state movement of perishables.
Source: All India Radio
New lockdown guidelines: Here's a list of economic activities that will be allowed after April 20
The central government has come out with a list of economic activities that will be permitted after April 20, 2020 in certain areas keeping in view the interests of farmers and daily wager earners.
The home ministry issued an order delineating a list of activities that will be allowed after April 20, 2020 and those which are prohibited.
"The activities prohibited across the country include travel by air, rail and road; operation of educational and training institutions; industrial and commercial activities; hospitality services; all cinema halls, shopping complexes, theatres, etc.; all social, political and other events; and opening of all religious places/ places of worship for members of public, including religious congregations. based on relaxations granted to areas after scrutinising their performance in containing the Covid-19 disease," read the order.
Source: The Economic Times
India to host Asian Boxing Championship in November-December
The national sports federation has announced on Monday that it will host the Asian Boxing Championships for men and women in November-December this year. The federation remains positive that the coronavirus pandemic will be wiped out by then, as per the Hindustan Times report.
The event is usually a biennial competition but was held in consecutive years in the past.
"We were awarded the hosting rights in February after a meeting of the Asian Boxing Confederation. The tournament will be held in November-December and the host city will be finalized after things normalize," Boxing Federation of India's (BFI) Executive Director R K Sacheti told media.
Source: Business Line
DRDO develops kiosk for Covid-19 sample collection
The Defence Research and Development Laboratory, Hyderabad has added another product to the portfolio of the Defence Research and Development Organisation (DRDO) to combat the coronavirus by developing the 'COVID-19 Sample Collection Kiosk' (COVSACK).
The unit has been developed by the DRDL in consultation with the doctors of Employees' State Insurance Corporation, Hyderabad.
The COVSACK is a kiosk through which healthcare workers can take coronavirus samples from suspected infected patients. The patient walks into the kiosk and a nasal/oral swab is taken by healthcare professional from outside through the built-in gloves, according to a statement.
Source: Business Line
India to grow at 1.9% in FY21, recover to 7.4% path in 2021-22: IMF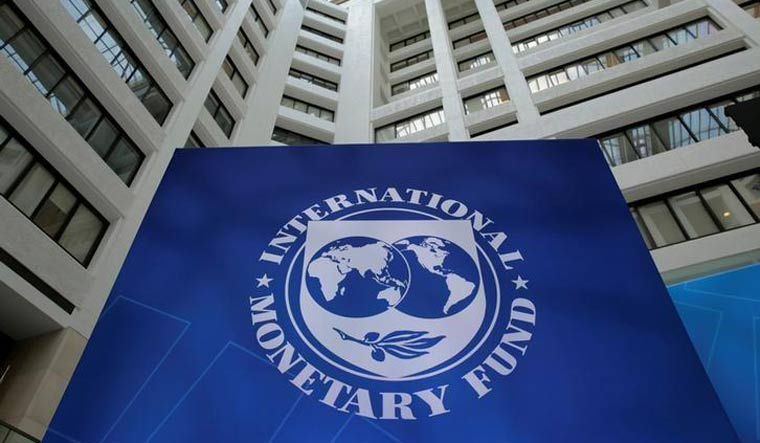 The International Monetary Fund (IMF) has cut its projection of India's economic growth to 1.9 per cent for the current financial year, the lowest since the 1991 balance of payments (BoP) crisis. It had earlier forecast a growth rate of 5.8 per cent.
This revision was done in light of the impact of the coronavirus disease (Covid-19), and the subsequent nationwide lockdown imposed by the central government to check the spread of the virus.
However, the projection is not low comparatively, given the fact that the global economy is projected to contract 3 per cent against a growth of 3.3 per cent expected earlier.
Source: Business Standard
Wheat procurement season kicks off amid Covid-19 crisis, lockdown curbs
"How does the government think it can limit the daily wheat purchase to just 50 quintals per farmer in Punjab,'' asks an angry Ghuman Singh, a farmer from Nabha area in Patiala. He's puzzled like many others because when a combine harvester (a machine designed to harvest a variety of crops) runs, it cuts wheat covering around 30-40 acre in one go, yielding up to 600 quintals.
The 50-quintal rule must change, he insists while getting ready for the country's annual wheat procurement under an extraordinary lockdown to control the spread of coronavirus. Punjab, Uttar Pradesh and Madhya Pradesh are set to start the wheat procurement process on Wednesday, while Haryana will begin five days later.
Source: Business Standard
UP to Become First State to Start Pool Testing of Covid-19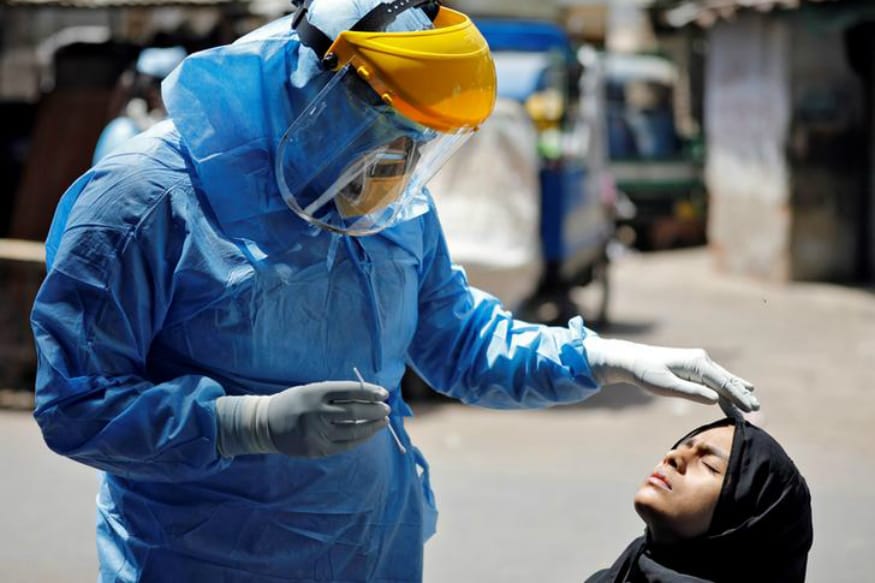 As the number of Covid-19 positive patients in Uttar Pradesh reached 558 on Monday, the state government decided to start pool testing of the coronavirus samples. The Indian Council of Medical Research (ICMR) gave permission for pool testing to the state in order to help maximise the testing of samples on a daily basis.
"The ICMR has given permission for testing several samples at a time. This will boost the daily testing capacity of the state health department. Uttar Pradesh will be the first state to start pool testing, a protocol for the same will be decided soon," said Amit Mohan Prasad, Principal Secretary, Ministry of Health and Family Welfare.
Source: News 18