Daily GK Update: 13th May 2020
Jammu and Kashmir plans to be ahead of national deadline regarding JJM
Jammu and Kashmir plans to provide tap water connection to all rural households by December 2022 under the Jal Jeevan Mission (JJM), much ahead of the national deadline of 2024-25.
During the current year, the Union Territory is planning for 100 per cent coverage of all 5,000 villages of the three districts of Gandharbal, Srinagar and Raisi.
The JJM is a central initiative under Jal Shakti Ministry aimed to provide piped water to every household.
Presenting their action plan to the Department of Drinking Water and Sanitation on Tuesday for achieving the goal of every household with tap water supply under the JJM, UT officials said there are 18.17 lakh households in the UT, out of which 5.75 lakhs are already provided with Functional Household Tap Connections (FHTCs).
Out of the remaining households, J and K plans to provide 1.76 lakh households by 2020-21.
Source: The Tribune
Nirmala Sitharaman Highlights: Easier loans for MSMEs; income tax return deadline extended; lifeline for discoms
Finance Minister Nirmala Sitharaman has announced collateral-free loans for MSME up to Rs 3 lakh crore. For the stressed MSMEs, she further announced Rs 20,000 crore liquidity to benefit around 2 lakh MSMEs.
Stressed and NPA MSMEs will be eligible for this facility. FinMin has also decided to infuse capital of Rs 50,000 cr in MSMEs for their expansion. FM Sitharaman has also changed the definition of MSMEs which will allow them to still get the facilities even with higher investment in them. The government procurement, tenders up to Rs 200 crores will not be global tenders. Besides, liquidity of Rs 2,500 crore EPF support for business and workers for 3 more months has been announced due to which over 72 lakh employees are expected to be benefitted. For the NBFCs, FM Sitharaman has announced a special liquidity scheme and Rs 45,000 crore as a partial credit guarantee scheme.
The government has also set aside Rs 90,000 for discoms against receivables through state-issued guarantees, to help clear gencos dues to reduce their stress. In today's announcement, force majeure relief has also been provided to real estate developers and suo moto extension of 6 months have been provided for the projects registered on or before March 25.
FM Sitharaman has extended the deadline for income tax return for FY21 by 3 months, while the provision of Vivad se Vishwas scheme has also been extended till December 31, 2020. Prime Minister Narendra Modi, in his quintessential shock-and-awe style, yesterday announced a humongous economic package, which sought to go beyond providing immediate relief against coronavirus fallout, to make India a self-reliant economic powerhouse in the decade to come.
Source: Financial Express
Why men are more vulnerable to COVID-19 than women
Recent research published in the European Heart Journal suggested that men have a higher amount of angiotensin-converting enzyme 2 (ACE2) in their plasma, which is likely why they are more vulnerable to COVID-19.
The study was led by Dr Adriaan Voor, Professor of Cardiology at the University Medical Center Groningen (UMCG) in The Netherlands.
Why men are more vulnerable to COVID-19 than women
Representational image. Image by Mircea Iancu from Pixabay.
ACE2 is also a receptor present on the surface of healthy cells. SARS-CoV-2, the causative agent of COVID-19, uses this receptor to enter inside cells. ACE2 receptors are present in abundance in the lungs, heart, kidneys and testes.
Early investigations have reported that even though COVID-19 affects all age groups and genders, older people and those with chronic diseases (especially men) are more likely to become severe cases once they contract the virus. Overall, about 58.1% of all COVID-19 patients have been men and 41.9% have been women and 70% of all patients that died in Italy were older men.
Source: First Post
At 10% of GDP, Modi's Atma-nirbhar Bharat Abhiyan ranks among biggest in world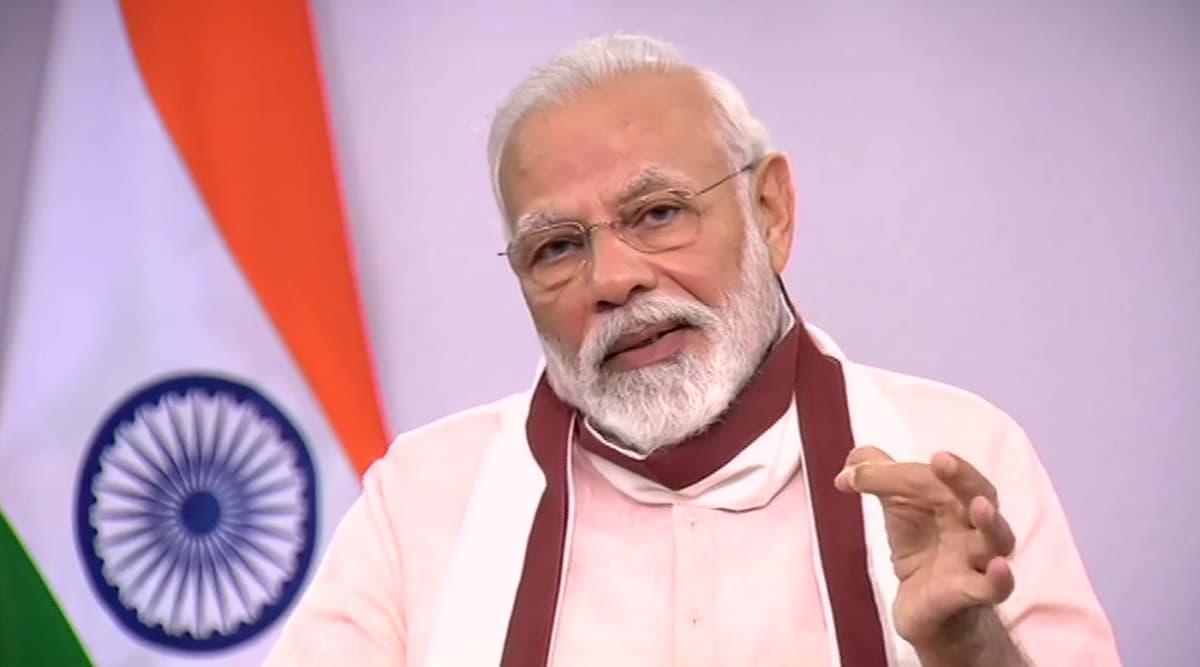 PM Narendra Modi's pledge of a total spending of Rs 20 lakh crore to weather the fallout of coronavirus pandemic is among the largest economic stimulus package announced by nations around the world.Modi's Atma-nirbhar Bharat Abhiyan or Self-reliant India Mission is about 10 per cent of India's GDP in 2019-20 and would rank behind Japan, the US, Sweden, Australia and Germany.
But unlike the most relief packages announced globally, Rs 20 lakh crore is not entirely in new spending and includes Rs 1.7 lakh crore package the government had announced in March as well as the steps taken by the Reserve Bank of India (RBI) such as liquidity enhancing measures and interest rate cuts.
Source: The Economic Times
India's carbon emissions fall for first time in four decades
Falling electricity use and competition from renewables had weakened the demand for fossil fuels even before the coronavirus hit, according to analysis by the environmental website, Carbon Brief. However, it was the sudden nationwide lockdown in March that finally tipped the country's 37-year emissions growth trend into reverse.
The study finds that Indian carbon dioxide emissions fell 15% in March, and are likely to have fallen by 30% in April.
Coal-fired power generation was down 15% in March and 31% in the first three weeks of April, according to daily data from the Indian national grid.
But even before India's sudden coronavirus lockdown, the demand for coal was weakening.
The study finds that in the fiscal year ending March 2020, coal deliveries were down by around 2%, a small but significant reduction when set against the trend – an increase in thermal power generation of 7.5% a year set over the previous decade.
Source: BBC News
Focus on Covid-19 to increase malaria, tuberculosis and HIV related deaths in 5 years: Study
As the world's efforts and funding focus singularly on tackling the Covid-19 pandemic, deaths related to HIV, tuberculosis and malaria are expected to increase in the next five years, a study has revealed.
According to the projections, HIV deaths could increase by up to 10 per cent, deaths related to TB could increase by to 20 per cent and for malaria, it could be up to 36 per cent.
Published 1 May, it was titled The Potential Impact of the COVID-19 Epidemic on HIV, TB and Malaria in Low- and Middle-Income Countries, and was conducted by the Imperial College London's WHO Collaborating Centre for Infectious Disease Modelling within the MRC Centre for Global Infectious Disease Analysis, and Abdul Latif Jameel Institute for Disease and Emergency Analytics.
Source: The Print
ICMR starts household survey to gauge prevalence of coronavirus
The Indian Council of Medical Research is conducting a household-level antibody testing of 24,000 adults in select districts to "estimate the prevalence of (Covid-19) infection" among people. This new research comes on the heels of another facility-level pooled testing of all districts of the country. Both mark an enhanced level of testing surveillance from previous studies focused on Severe Acute Respiratory Illness (SARI).
"This is a household-based survey of adults to look for presence of infection across the country in a systematic manner irrespective of reporting of cases currently. It will look for presence of IgG antibodies that usually appear 10 to 14 days after infection," ICMR researcher Dr Tarun Bhatnagar told The Indian Express.
Source: The Indian Express
FIFA U-17 Women World Cup to be held in 2021 in India
The FIFA (Federation Internationale de Football Association) U-17 Women's World Cup is now scheduled for early 2021 in India, the world football governing body revealed on Tuesday, Hindustan Times reported.
Earlier it was supposed to be held later this year in India. However, due to the extended shutdown due to the novel coronavirus, the famous sports event has been postponed to next year. FIFA added that the age and eligibility criteria would remain the same.
The tournament will now be scheduled for February 17 to March 7, 2021 and is subjected to further monitoring as against the previously scheduled dates of November 2 to 21 this year.
Source: Business Line
₹20 lakh crore boost for self-reliant India
Prime Minister Narendra Modi announced a ~20 lakh crore economic package to help individuals and businesses deal with the Covid-19 pandemic and the lockdown enforced to combat its spread, and to, as he put it, turn the "crisis into an opportunity".
Details of the package, which is the equivalent of a little below 10% of the GDP, will be announced over the next few days, starting Wednesday, by finance minister Nirmala Sitharaman. The Prime Minister said the package – Atmanirbhar Bharat Abhiyan (Self-reliant India Mission) — would cover "land, labour, liquidity, and laws", industry and businesses of all sizes, and farmers, entrepreneurs, and the middle class. And he repeatedly stressed on the theme of self-reliance and the importance of keeping manufacturing, markets and supply chains local.
Source: Hindustan Times
United States CDC provides USD 3.6 million to assist India's response to COVID-19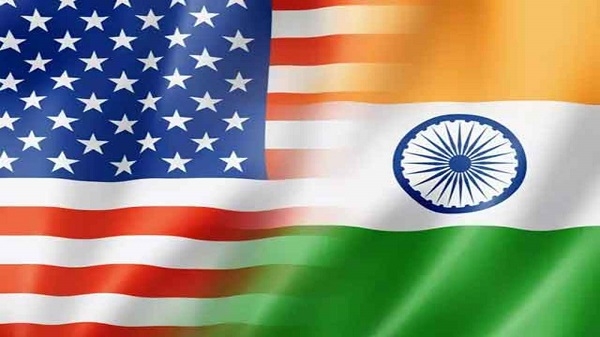 US Centers for Disease Control and Prevention (CDC) has committed $3.6 million to assist the Government of India's response to the COVID19 epidemic, US Embassy here on Tuesday said.
"These resources will support prevention, preparedness, and response activities in India. This initial tranche of funding will seek to further strengthen and support the Government of India's efforts to increase laboratory capacity for SARS-COV-2 testing, including molecular diagnostics and serology," US Embassy in India said in a release.
With 3,604 more COVID-19 cases reported in the last 24 hours, India's tally of coronavirus cases reached 70,756.
US Embassy said the funds will also be used to support the development of Infection Prevention and Control (IPC) centers of excellence that can improve the ability of hospital networks to detect COVID-19 and strengthen local health systems through enhanced surveillance and monitoring systems.
Source: The New Indian Express
India Sees 49% Drop in Child Mortality Rate Between 2000 & 2017, But Disparity Among States High: Study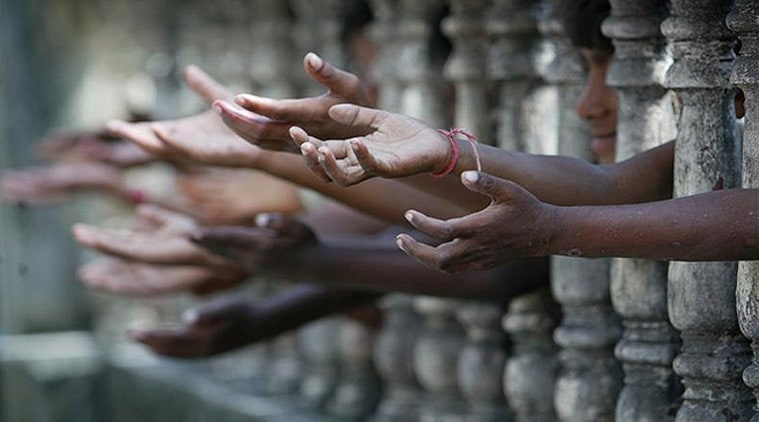 India recorded 1.04 million under-5 deaths in 2017, which was a 49 per cent drop from the 2.24 million under- 5 deaths it recorded in 2000 while neonatal deaths in the country went down from 1.02 million in 2000 to 0.57 million in 2017. These findings were revealed in the India State-Level Disease Burden Initiative.
These are the second set of findings as part of this initiative. The first were released in November, 2017. The findings were published on comprehensive estimates of district-level trends of child mortality from 2000 were published in the The Lancet journal and another paper on the district-level trends of child growth failure was published in EClinicalMedicine.
Source: News 18 India