Daily GK Update: 13th March 2020
India ranks better in Animal Protection Index 2020, but still needs improvements
India is one of the better-performing countries in the global Animal Protection Index 2020, created by international animal welfare charity, World Animal Protection.
The Animal Protection Index (API) aims to showcase where countries are doing well, and where they fall short on animal welfare policy and legislation, so they can take steps to improve.
The index ranks countries from A (being the highest score) to G (being the weakest score) according to their policy and legislation.
Source: Business Standard
ARCI's cost-effective technology can convert solar energy to industrial process heat
Scientists from the International Advanced Research Centre for Powder Metallurgy and New Materials (ARCI), Hyderabad, an autonomous institution under the Department of Science and Technology (DST), have developed a cost-effective solar receiver tube technology for industrial process heat applications.
The receiver tube technology developed by the ARCI team efficiently absorbs solar radiation and converts it into heat for the targeted applications, specially in industries. It exhibits high corrosion resistance suitable for Indian weather conditions.
Source: Press Information Bureau
Coronavirus-hit Iran seeks IMF loan, first request since 1962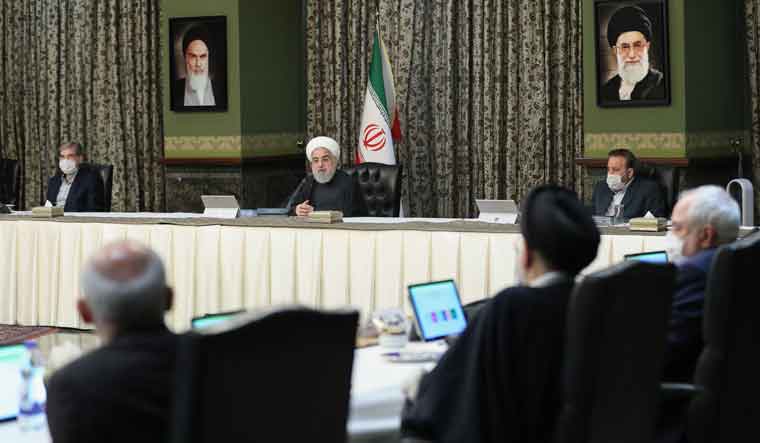 Iran on Thursday said it has sought financial assistance from the International Monetary Fund (IMF) to help it combat the novel coronavirus. This is the first time the nation has sought money from the IMF since 1962.
"IMF's Georgieva has stated that countries affected by #COVID19 will be supported via Rapid Financial Instrument. Our Central Bank requested access to this facility immediately. IMF/IMF Board should adhere to Fund's mandate, stand on right side of history & act responsibly," Iranian Foreign Minister Mohammad Javad Zarif said on Twitter.
Source: The Week
Coronavirus Is Very Different From the Spanish Flu of 1918. Here's How.
It was a disease so awful that it terrified people for generations.
The 1918 flu pandemic, thought to be the deadliest in human history, killed at least 50 million people worldwide (the equivalent of 200 million today), with half a million of those in the United States. It spread to every part of the world, affecting populations in Japan, Argentina, Germany and dozens of other countries.
Maybe most alarmingly, a majority of those killed by the disease were in the prime of life — often in their 20s, 30s and 40s — rather than older people weakened by other medical conditions.
As the coronavirus spreads around the world and public anxieties spike, comparisons between today's situation and the Spanish flu pandemic of 1918 are proliferating in journalistic outlets and on social media.
Source: The New York Times
Mumbai Central Station to be Renamed After Nana Shankarsheth
The Maharashtra cabinet on Thursday approved a proposal to rename Mumbai Central station in the city as "Nana Shankarsheth Mumbai Central Railway
Station".
The proposal to rename the station would now be sent to the Railway Ministry, officials said. Jagannath "Nana" Shankarsheth (1803-1865) was a Maharashtrian philanthropist and educationist famous for his contribution to Mumbai's development.
Source: News18