Daily GK Update: 12th May 2020
Finance Ministry releases Rs 6,195 crore to 14 states
The government released Rs 6,195.08 crore to 14 states as the second equated monthly installment of the Post Devolution Revenue Deficit Grant on Monday.
"This would provide them additional resources during the Corona crisis," the finance ministry said in a statement Monday.
The grant was recommended by the 15th Finance Commission, and an equal first installment of the grant was issued by the Centre to states on March 14.
The Centre released advance payments of over Rs 1,276 crore to Kerala, followed by over Rs 952 crore to Himachal Pradesh and over Rs 638 crore to Punjab. Assam received Rs 631 crore, Andhra Pradesh Rs 491 crore, Uttarakhand Rs 423 crore, and West Bengal got Rs 417 crore.
Source: The Economic Times
National Aerospace Laboratories develops 'SwasthVayu' for covid-19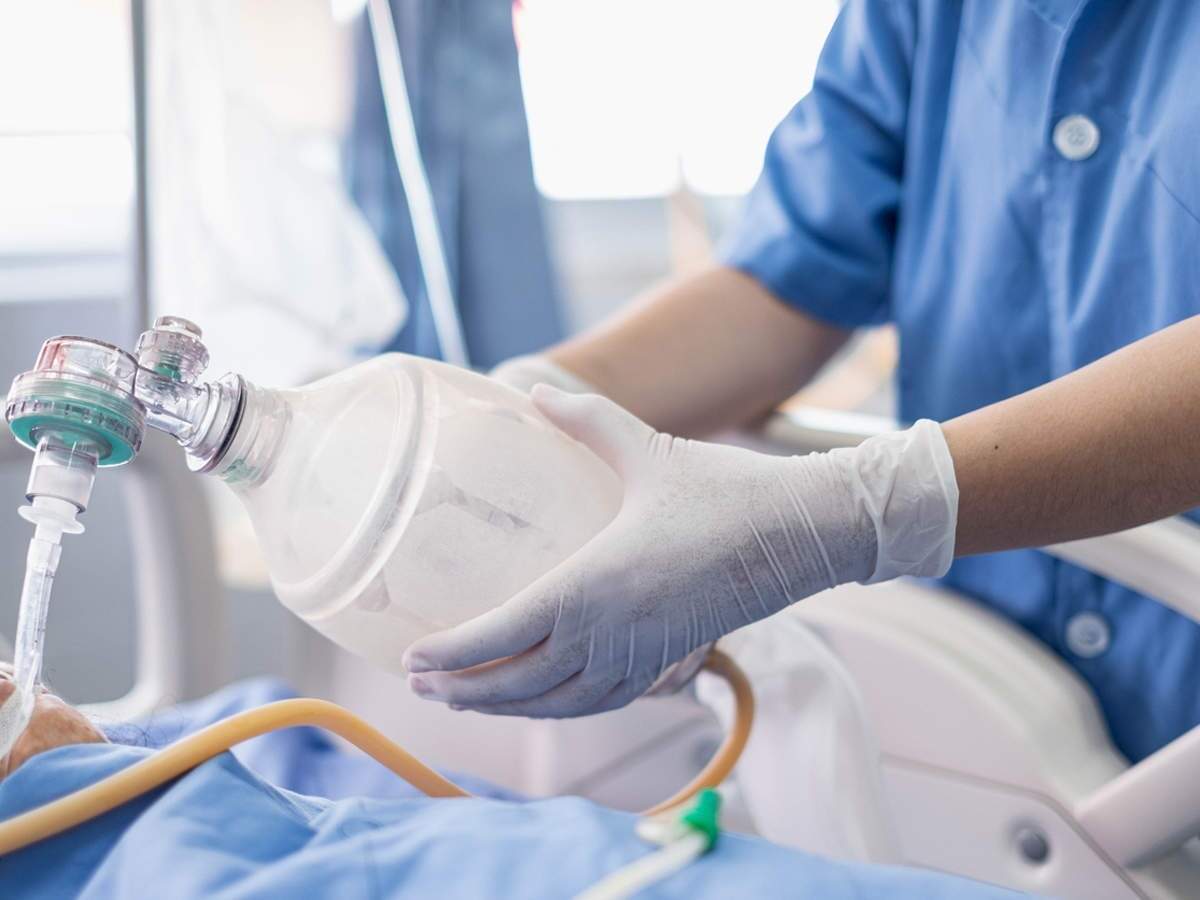 Benglauru-based National Aerospace Laboratories (NAL), a constituent of the lab of Council of Scientific and Industrial Research (CSIR), has developed a Non-Invasive BiPAP ventilator in a record time of 36 days to treat covid-19 patients.
Titled 'Swasth Vayu' BiPAP Non-Invasive ventilator is a microcontroller-based precise closed-loop adaptive control system with a built-in biocompatible "3D printed manifold and coupler" with HEPA filter (Highly Efficient Particulate Air Filter).
These unique features help to alleviate the fear of the virus spread. It has features like spontaneous, CPAP, Timed, AUTO BIPAP modes with provision to connect oxygen concentrator or enrichment unit externally. The system has been certified for safety and performance by NABL accredited agencies. The system has undergone stringent biomedical tests and beta clinical trials at NAL Health Centre.
Source: The Economic Times
MP Home Minister launches country's first ever 'FIR Aapke Dwar' Yojana
Madhya Pradesh Home Minister Dr Narottam Mishra launched country's first ever 'FIR Aapke Dwar Yojana' in Bhopal today.
Madhya Pradesh is the first state in the country to implement such an innovative scheme. Launching the scheme at the new Police Control Room, Dr Narottam Mishra said that now people would not be required to visit police station to lodge an FIR.
'FIR Aapke Dwar' scheme has been started as a pilot project in 23 Police Stations including one urban and one rural Police Station at 11 Divisional Headquarters.Director General of Police Vivek Johari informed that Dial 100 vehicle would have trained Head Constables to lodge FIR. FIRs in complaints of general nature will be lodged on the spot. In case of serious complaints, guidance will be sought from senior officers. Today, the first FIR of Sunil Chaturvedi of Jawahar Chowk, Bhopal was lodged by Dial 100.
The Minister also launched helpline 'Dial 112' on the occasion, to facilitate immediate availability of ambulance, police and fire fighting services wherever needed.
Source: All India Radio
ICMR, NCDC to initiate a population-based Sero-survey in selected districts
Indian Council of Medical Research, ICMR and National Centre for Disease Control are going to initiate a population-based sero-survey in selected districts in collaboration with key stakeholders and State Health Departments. The objective of this survey is to monitor the trend in prevalence of COVID-19 infection at district level.
Our correspondent reports that in the survey, 200 samples per district per week and 800 samples per district per month shall be taken. From each district, 10 health facilities including six public and four private health facilities shall be selected. Population groups including outpatient attendees, pregnant women and health care workers will be covered under the survey. The samples will be tested in a one-time pool of 25 and result of sample pooling is only for surveillance purposes. It should not be used for diagnosis of individual patients. In addition to throat, nasal swabs, blood samples should be collected for detecting IgG antibodies for ELISA testing. In subsequent rounds, IgG ELISA based testing of serum samples will replace RT-PCR based testing for surveillance purpose.
Health Ministry said that there is a need to establish systematic surveillance for COVID-19 infection in all districts of country and surveillance will be in addition to the routine testing as per current testing guidelines.
Source: All India Radio
MSME Ministry launches CHAMPIONS portal
Micro, Small and Medium Enterprises, MSME Ministry has launched CHAMPIONS portal www.Champions.gov.in, a technology driven control room-cum-management information system. The initiative is aimed at assisting Indian MSMEs to march into big league as national and global champions.
The CHAMPIONS stands for Creation and Harmonious Application of Modern Processes for Increasing the Output and National Strength. The portal is basically for making the smaller units big by solving their grievances, encouraging, supporting, helping and handholding.
The system is enabled by Artificial Intelligence, Data Analytics and Machine Learning. It is also fully integrated on real time basis with GOI's main grievances portal CPGRAMS and MSME Ministry's web based mechanisms. As of now, 66 State Level Control Rooms are created as part of the system.
Source: All India Radio
State of the World's Nursing Report – 2020
The State of the world's nursing 2020 report provides the latest, most up-to-date evidence on and policy options for the global nursing workforce. It also presents a compelling case for considerable – yet feasible – investment in nursing education, jobs, and leadership.
The primary chapters of the report outline the role and contributions of nurses with respect to the WHO "triple billion" targets; the health labour market and workforce policy levers to address the challenges to nurses working to their full potential; the findings from analysis of National Health Workforce Account (NHWA) data from 191 Member States and progress in relation to the projected shortfall of nurses by 2030; and forward-looking policy options for an agenda to strengthen the nursing workforce to deliver the Sustainable Development Goals, improve health for all, and strengthen the primary health care workforce on our journey towards universal health coverage.
The report concludes with a call to Member States and other stakeholders to commit to this agenda. The investments called for will drive progress toward Universal Health Coverage and across the Sustainable Development Goals including health but also education, gender, decent work and economic growth.
Source: World Health Organization
Govt's MSME tech centres to help bring down Covid testing time under 1 hour with this new machine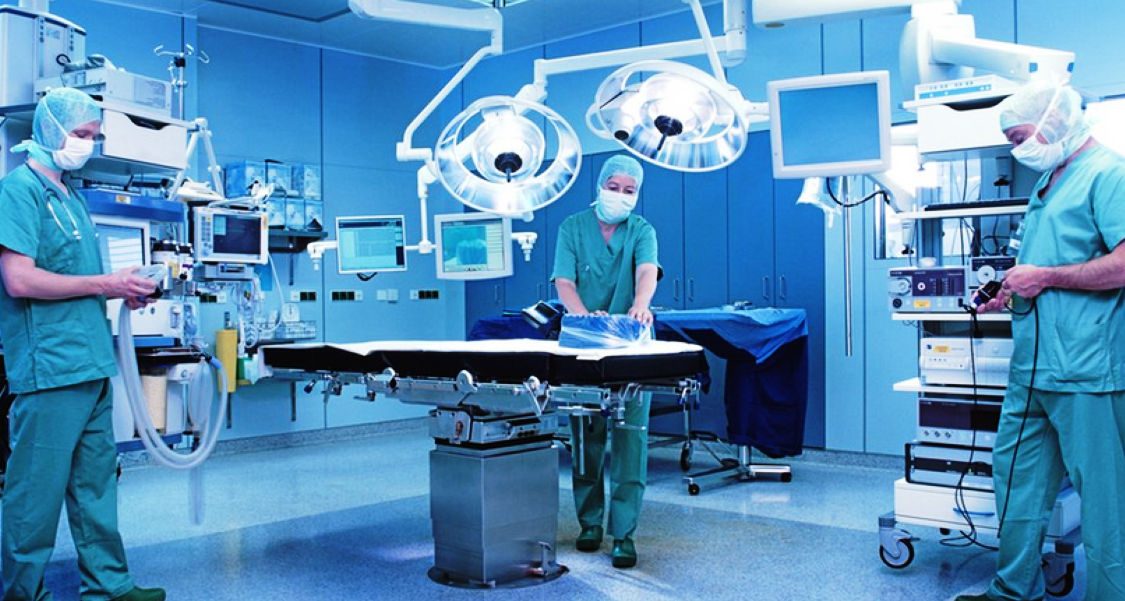 MSME technology centres, under the MSME Ministry, have started manufacturing critical parts of a Covid-19 testing machine called Real Time Quantitative Micro PCR System that can give results in less than one hour.
The centres based in Bhubaneswar, Jamshedpur and Kolkata are engaged in parts manufacturing for the machine developed at Andhra Pradesh Medtech Zone (AMTZ) based in Vishakhapatnam.
The zone, under the state government, is dedicated to medical device manufacturing. The compact machine, which can be easily carried anywhere, will bring down the testing time from a minimum of 24 hours as of now. Currently, there are 18 technology centres, earlier known as tool rooms, to provide tools, trained personnel and consultancy services in tooling and related areas, upgradation of technologies in processes and products to MSMEs.
Source: Financial Express
Passenger Train services partially restored
Almost 50 days after stopping passenger trains, the Railways on Tuesday partially resumed services with eight trains operating to and from New Delhi, ferrying over 10,000 passengers.
"Indian Railways begins restoration of passenger train services with eight trains today [Tuesday]. Starting in a graded manner, these trains would run from New Delhi, Mumbai, Howrah, Ahmedabad, Patna and Bengaluru," a Railway spokesperson said.
The first to run was the New Delhi-Bilaspur train that left the national capital at 4 p.m. with a booking of 1,177 passengers. The other two trains to leave from Delhi were the New Delhi-Dibrugarh special train with booking for about 1,122 passengers that departed at 4.45 p.m., and the 9.15 p.m. New Delhi-Bengaluru train with 1,162 bookings.
Source: The Hindu
Atal Pension Yojana achieves 2.23 crore enrolment in 5 yrs
The government"s flagship social security scheme, Atal Pension Yojana (APY), has achieved the milestone of 2.23 subscribers as it completes five years of its implementation.
Launched on May 9, 2015 by Prime Minister Narendra Modi with an objective of delivering old age income security, particularly to the workers in the unorganised sector, the scheme still remains relevant for addressing the challenges of the rapidly increasing aging population of India.
Under the scheme, the government provides the guarantee of minimum pension after 60 years of age.
In its sixth year, the scheme has now been implemented comprehensively across the country covering all the states and Union Territories with male to female subscription ratio of 57:43.
The journey of APY over these five years has been phenomenal and as on May 9, 2020, the total enrolment under the scheme stood at 2,23,54,028.
During the first two years of its launch, almost 50 lakh subscribers were enrolled, which doubled to 100 lakh in the third year while the milestone of 1.50 crore was achieved in the fourth year.
In the last financial year, almost 70 lakhs subscribers were enrolled under the scheme.
Source: Outlook