Daily GK Update: 11th May 2020
International Nurses Day 12 May 2020
The nurses and other health care professionals that are nowadays caring for those affected with COVID-19, working tirelessly to ensure health for all and continued health services without disruption, making sure that nobody is left behind.
International Nurses Day is celebrated every year on 12th of May, the birth anniversary of Florence Nightingale and this year we mark the second centennial birth anniversary of the Mother of Modern Nursing. For this reason, the World Health Assembly designated 2020 as the International Year of the Nurse and the Midwife, in which the dedication that nurses and midwives is acknowledged throughout the year.
The State of the World's Nursing report published on World Health Day gives us a picture of the challenges for nursing around the world, and areas each country can work on to progress towards universal health coverage and the Sustainable Development Goals (SDGs).
Source: World Health Organization
Tomar says 117 more mandis join eNAM platform; total reaches 962 across India
Agriculture Minister Narendra Singh Tomar on Monday launched integration of 117 additional wholesale mandis with the electronic National Agriculture Market (eNAM) platform, taking the total number of online mandis to 962 across the country.
The additional mandis integrated with eNAM platform include Gujarat (17), Haryana (26), J&K (1), Kerala (5), Maharashtra (54), Odisha (15), Punjab (17), Rajasthan (25), Tamil Nadu (13) and West Bengal (1), an official statement said.
Right now, farmers auction their agriculture produce at 6,900-odd APMC (Agriculture Produce Marketing Committees) mandis spread across the nation. Some agriculturists are also using online bidding through e-NAM platform.
Source: Business Line
Pranavayu to monitor ILI patients launched
Many COVID-19 patients have low oxygen levels that puts them at risk of complications. In a measure that it hopes will help early detection, the Bruhat Bengaluru Mahanagara Palike (BBMP) on Friday launched an initiative that will allow them to monitor blood oxygen levels and heart rates of patients showing influenza-like illnesses (ILI) in fever clinics.
The initiative, christened 'Pranavayu', is aimed at helping patients monitor the progress of ILI to severe acute respiratory illness (SARI), said BBMP's Special Commissioner (Health) Ravikumar Surpur.
Source: The Hindu
Government to set up 20 lakh 'Suraksha' retail shops to provide daily essentials
Ahead of extending restrictions on the mobility of goods and persons, the government plans to set up a chain of 20 lakh retail shops called 'Suraksha Stores' across India which will provide daily essentials to citizens while maintaining stringent safety norms.
The Suraksha Stores initiative will convert the neighbourhood kirana stores into sanitised retail outlets selling daily essentials while adhering to safety norms such as social distancing and sanitisation to control the spread of the novel coronavirus, sources with direct knowledge of the development said.
Source: The Economic Times
Maharashtra Cabinet recommends Uddhav Thackeray's name as MLC from Guv quota
The Maharashtra cabinet on Thursday said it will urge Governor BG Koshyari to recommend Chief Minister Uddhav Thackeray's name as a member of the Maharashtra Legislative Council (MLC) from the Governor's quota of nominated members.
Thackeray is not a member of either of the two houses of the state legislature. The Constitution requires a minister or a chief minister who is not a member of either of the houses to be elected to either of the houses within six months of being sworn in to the post, failing which the person must resign. Thackeray was sworn in as chief minister on November 28, 2019 and finishes six months in office on May 28, 2020.
Source: The Economic Times
Ban use of TB drug on crops: Central panel
The Registration Committee (RC) under the Central Insecticides Board and Registration Committee (CIBRC) recommended that use of antibiotics streptomycin and tetracycline be completely banned with immediate effect on crops where other options were available for bacterial disease control.
The final report accepted the recommendation of the sub-committee on production, sale and use of streptomycin sulphate (9 per cent) and tetracycline hydrochloride (1 per cent). The 414th meeting of the RC was held on May 1, 2020.
The report recommended that streptomycin and tetracycline use be phased out by 2022-end for crops for which no alternatives were available. Till then, the antibiotics could be used on crops strictly as per the label claim.
The minutes of the meeting were uploaded on the website of the Directorate of Plant Protection, Quarantine & Storage, Ministry of Agriculture and Farmer's Welfare on May 6, 2020.
Source: Down To Earth
First Indigenous Antibody Detection Kit For COVID-19 Developed: Harsh Vardhan
The National Institute of Virology (NIV) at Pune has successfully developed the first indigenous antibody detection kit for COVID-19 that will play a critical role in surveillance for coronavirus infection, Union Health Minister Harsh Vardhan said on Sunday.
The Indian Council of Medical Research (ICMR)-National Institute of Virology (NIV) at Pune has developed and validated the indigenous IgG ELISA test "COVID KAVACH ELISA" for antibody detection for COVID-19, an official statement said.
"The robust indigenous IgG ELISA test for antibody detection developed by ICMR-NIV, Pune will play a critical role in surveillance of proportion of population exposed to SARS-CoV-2 Coronavirus infection," Mr Vardhan was quoted as in the statement.
The test kit has the advantage of testing 90 samples together in a single run of 2.5 hours, so that healthcare professionals can proceed quickly with necessary next steps, Mr Vardhan said in a series of tweets.
Source: NDTV INDIA
National infant mortality rate at 32, Madhya Pradesh worst performer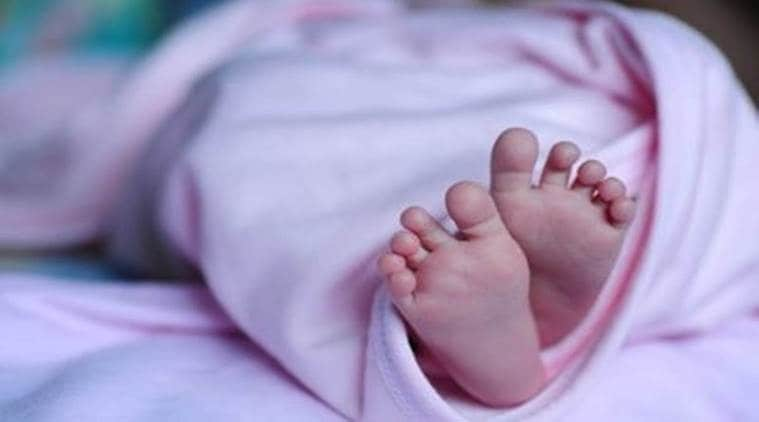 Madhya Pradesh has the worst infant mortality rate in the country while Nagaland has the best. Chhattisgarh has the highest death rate, while Delhi has the lowest. Bihar continues to remain at the top of list in birth rate while Andaman and Nicobar is at the bottom. These details were released by the Centre recently in its Sample Registration System (SRS) bulletin based on data collected for 2018.
According to the data released by the Registrar General of India, the national birth rate in 2018 stood at 20, and death and infant mortality rates stood at 6.2 and 32, respectively. The rates are calculated per one thousand of the population.
The data largely reflects past trends as far as the position of states is concerned with marginal improvements at national level on health indices.
Source: The Indian Express
Explained: Strict liability rule that NGT wants to apply in Vizag gas leak case
After the gas leak incident at a chemical factory in Andhra Pradesh's Visakhapatnam that claimed 11 lives, the National Green Tribunal slapped an interim penalty of Rs 50 crore on LG Polymers India, and sought response from the Centre and others for the "damage to life, public health and environment".
The NGT order said: "Leakage of hazardous gas at such a scale adversely affecting public health and environment, clearly attracts the principle of 'Strict Liability' against the enterprise engaged in hazardous or inherently dangerous industry."
The rule of strict liability, which has been applied around the world in both civil and criminal law, first evolved in the 1868 British case Rylands vs Fletcher.
Source: The Indian Express
Coronavirus | ICMR, Bharat Biotech tie up for Indian COVID-19 vaccine
The Indian Council for Medical Research (ICMR) on Saturday announced a research collaboration with Hyderabad-based Bharat Biotech International Ltd (BBIL) to develop a COVID-19 vaccine.
Interactive map of confirmed coronavirus cases in India | State-wise tracker for coronavirus cases, deaths and testing rates
The ICMR said in a statement that it had transferred the virus strain isolated at the National Institute of Virology, Pune (an ICMR institute) to BBIL.
Source: The Hindu
Why May 11 be celebrated as National Technology Day? Things you should know
It was on May 11, India added a feather to its crown when successfully fired the Operation Shakti nuclear missile in Pokhran Test Range.It was the second test conducted by India; the initial test code-'Smiling Buddha' was carried out at the same site on May 18, 1974.
On May 11 and 13, 1998 India set off five nuclear devices at a test site in Pokhran in Rajasthan. It was the first such test in 24 years.
Many names were given to these tests, originally these were called Operation Shakti–98, and the five nuclear bombs were designated Shakti-I to V. Later, the operation came to be known as Pokhran II, and the 1974 explosion as Pokhran-I.
Source: The Times of India