Daily GK Update: 11th June 2020
GRSE delivers fifth ship in Fast Patrol Vessels' series to Indian Coast Guard
Premier warship builder Garden Reach Shipbuilders and Engineers Ltd (GRSE) on Tuesday delivered ICGS Kanaklata Barua, the fifth and final ship in the series of Fast Patrol Vessels (FPV) for the Indian Coast Guard, an official said here. This is the 105th vessel delivered by the Defence PSU shipyard based on the banks of river Hooghly here.
GRSE had earlier made deliveries of FPVs ICGS Priyadarshini, ICGS Annie Besant and ICGS Amrit Kaur in this series to the Indian Coast Guard, it said in a statement.
The fourth ship in the series of FPVs is earmarked for export delivery to the Seychelles Coast Guard and is likely to be delivered shortly after completing the related formalities, GRSE said.
Source: The Economic Times
Deep Submergence Rescue Vehicle Complex inaugurated at Visakhapatnam
Tweeted by@AIRThe Deep Submergence Rescue Vehicle (DSRV) Complex was inaugurated at Visakhapatnam by Vice Admiral Atul Kumar Jain, PVSM, AVSM, VSM Flag Officer Commanding in Chief ENC on 10 Jun 20. The DSRV Complex is designed to accommodate the newly inducted Submarine Rescue System with state of the art facilities to store the DSRV assets in a Rescue-Ready state.
The DSRV system consists of a Submarine Rescue Vessel, a Remote Operations Vehicle, Side Scan Sonar and associated equipment. It also has Diver Decompression Chambers and hyperbaric medical equipment to decompress submariners after being rescued from a sunken submarine. The DSRV system can be rapidly mobilised by air or road to facilitate submarine rescue operations even at distant locations.
Source: All India Radio
TEDBF: At $71 million flyaway costs, TEDBF It will be Cheaper then Rafale M and F-18 E/F
Twin Engine Deck Based Fighter (TEDBF) Program cleared by Modi Government will cost Indian Taxpayers less than Rs.13,000 crores in Research & Development cost which will include 4 Pre-Production Prototypes and yet it will be cheaper than what it could have cost India if these jets were acquired from aboard, especially if Navy had pushed to acquire 57 jets under its "Multi-Role Carrier Borne Fighters" Tender.
Rafale M per unit flyaway cost in 2011 was reported to be around $89 million, which was flyaway costs per unit, minus its weapons package but with today's inflation, it could easily be over $120-150 million per unit and F-18 E/ F in its latest Block-III version is estimated to be around $100 million flyaway costs per unit, which could still make TEDBF quite a cheaper option for the Indian Navy since Indian weapons package for the jet will be way cheaper than French and American weapons package which cost almost like a new jet.
Source: Indian Defence Research Wing
Sanjita Chanu cleared of doping charge by IWF, demands answers and compensation
The International Weightlifting Federation has dropped the doping charge against Indian weightlifter K Sanjita Chanu due to "non-conformities" in the handling of her sample but the Commonwealth Games gold-medallist has also demanded an apology and compensation for the "trauma" she has endured.
The IWF made the decision based on the recommendation of the World Anti-Doping Agency (WADA). The 26-year-old, who claimed innocence since the beginning, was informed about the final verdict via an e-mail, signed by IWF's legal counsel Lilla Sagi.
"…WADA recommends – out of fairness to the Athlete – that the case against the Athlete based on the Sample be closed'," the e-mail from IWF read.
Source: Indian Express
Asia's version of Nobel Prize awards, Ramon Magsaysay, cancelled due to coronavirus fears
A Philippine peace award has been cancelled this year due to the coronavirus pandemic, marking only the third disruption in six decades for the annual prize regarded as an Asian Nobel. The Manila-based foundation that hands out the Ramon Magsaysay awards said Tuesday it has no choice "with the COVID-19 pandemic practically immobilising the world."
The awards were also cancelled due to a financial crisis in 1970 and a disastrous earthquake in 1990. They are named after a popular Philippine president who died in a 1957 plane crash and honour "greatness of spirit in selfless service to the peoples of Asia."
Source: The Economic Times
Google Cloud has appointed Anil Valluri as Senior Director for Google Cloud in India.
Making the announcement, Karan Bajwa, Managing Director, Google Cloud India said, "Anil has led some of the biggest technology MNCs in India and his experience will be invaluable as we continue our charter to help companies solve their most complex business and technology challenges. I look forward to working with Anil to deepen our customer engagement, expand on our strategic partnerships, and deliver advanced solutions to help companies in India accelerate their data-led innovation."
Mr. Valluri has over 30 years of experience across sales and marketing in the hi-tech industry. Over the course of his career, he has spearheaded multiple technology transitions in India for customers across banking, telecommunications, public sector and manufacturing.
Source: The Hindu
ICC approves replacements in test cricket, bans use of saliva to shine ball
International Cricket Council, ICC on Tuesday has approved substitution in case a player shows symptoms of COVID-19 during a Test match besides ratifying the interim ban on using saliva to shine the ball. ICC has also re-introduced non-neutral umpires for bilateral series as part of its interim playing regulations to tackle the threat posed by the COVID-19 pandemic.
In the five new regulations, recommended by the Anil Kumble-chaired Cricket Committee, and ratified by the Chief Executives Committee (CEC), the teams will also be allowed an additional DRS call as home umpires will now be officiating in bilateral Test series. The ICC in a press release said that a 32-inch additional logo would also be permitted on the players' jerseys, for Boards to make up for financial losses due to pandemic. However, the regulation for COVID-19 replacements will not be applicable in ODIs and T20Is, it added.
Source: All India Radio
'Bande Utkal Janani' accorded Odisha anthem status
'Bande Utkal Janani', inspiring the people of Odisha since ages, was accorded the State Song status on Sunday.
A proposal to this effect was approved at the meeting of the Cabinet presided over by Chief Minister Naveen Patnaik here.
The meeting was held through video conference. Announcing the decision, parliamentary affairs minister Bikram Keshari Arukh said that with this a long-standing demand of the people of Odisha has been fulfilled. The song penned by Kantakabi Laxmikanta Mohapatra underlies the spirit of indomitable Odisha, he said.
Source: The New Indian Express
Deloitte and Google extend cloud partnership to India
With the aim of helping Indian enterprises modernize and accelerate their adoption of cloud technology, Deloitte and Google Cloud are extending their global alliance to India.
The partnership will provide solutions in areas such as Virtual Desktop Infrastructure (VDI) for infrastructure modernization, Contact Center AI (CCAI) for enhanced customer service: G Suite for remote working and collaboration and delivering tailored industry solutions for industries such as Financial Services, Retail/Consumer, Manufacturing, Life Science and Healthcare.
Source: The Economic Times
Jagesh Mukati passes away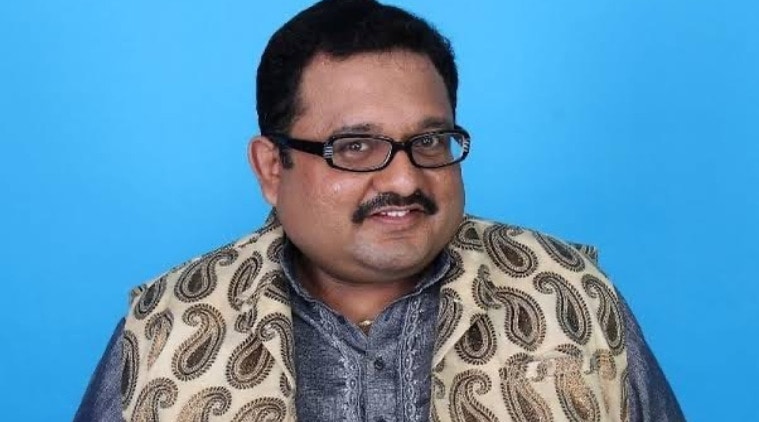 Television actor Jagesh Mukati, who worked in shows like Amita Ka Amit and Shree Ganesh, passed away on Wednesday. He was 47.
Jagesh's friend and Gujarati theatre actor Sanjay Goradia told indianexpress.com that the actor passed away on Wednesday around 3 pm.
Goradia said, "Jagesh was hospitalised on Friday last week, but he never told anyone about it because he didn't want anybody to be stressed, especially because there is so much worry about COVID-19 these days. Jagesh had asthma and obesity-related health issues for many years. He was working out and dieting, but then the lockdown began, and he couldn't continue his work-out. So, his asthma started getting worse. Last week, when he got breathless, he was taken to CritiCare hospital in Juhu, Mumbai. His oxygen level was low. He was tested for COVID-19 because that's the protocol. His tests results came negative."
Source: Indian Express
Gargo International Proudly Presents Sonu Sood as its Brand Ambassador
Gargo International, a Delhi-based Lubricant Company under the flagship of R.G. Group with the defining objective, quality & commitment has appointed Actor Sonu Sood as its brand Ambassador in the month of January, this year and since then they can't stop praising him for his tremendous work and his kindness towards the migrants. The company has gone live with its TVC now, starring Sonu Sood.
R.G. Group of Companies was incorporated in the year 1968 by Late Shri Roshan Lal Goel. In the last five decades, R.G. Group has emerged as an entity representing leadership with trust to all business partners across the nation. R.G. Group is a professionally managed organization with a wide presence in the business of transmission rubber belts, conveyor belts and automotive and industrial lubricants. Success stories and consistent growth has been framed in the shape of tree growth, adding different colors of success.
Source: PR NEWS WIRE
India ranks 56th among 200 countries on Covid-19 safety assessment
India has been ranked 56th out of 200 countries in a comprehensive report on safety and risk assessment of nations tackling Covid-19.
According to the 250-page-long report, Switzerland is the safest country in the world for Covid-19, followed by Germany and Israel. South Sudan is the most dangerous.
Published on 4 June 2020, the study used 130 qualitative and quantitative parameters with over 11,400 data points to create an index analysing "health, societal and economic status of each region in terms of their absolute and relative stability, safety and risk".
This risk analysis report was conducted by the Deep Knowledge Group, a consortium of commercial and non-profits owned by Deep Knowledge Ventures. It is an investment firm in Hong Kong and was founded in 2014.
Source: The Print
NFL has started tying up with ITI to train youth in various trade
To give thrust to the "Skill India" initiative of the Government of India, National Fertilizers Limited -NFL a CPSE Under the Union Department Of Fertilizers has started tying up with Industrial Training Institutes (ITI) located near to its plants to train youth in various trades so as to enhance the chances of their employbility in heavy and process industry.
The Nangal plant of the company in Punjab has signed an Memorandum of Understanding (MoU) with ITI, Nangal to train youth in 12 trades. The students will be skilled under Dual System of Training Scheme under which they will learn theoretical skills in the institute and on-the-job training in NFL Nangal plant.
The MoU was exchanged between Ms Renu R P Singh DGM (HR) I/c, NFL Nangal unit and Sh Lalit Mohan, Principal of ITI, Nangal.
ITI, Nangal is one of the oldest institute in Punjab. With the signing of this MoU with ITI, NFL becomes first CPSE to take this initiative in the state of Punjab.
Source: Ministry of Chemicals and Fertilizers