Daily GK Update: 11th April 2020
ICMR gives approval to plasma therapy for COVID-19 treatment to Trivandrum based Medical Institute
Sree Chitra Tirunal Institute for Medical Sciences and Technology, Kerala, has obtained a go-ahead for taking a bold step to provide innovative treatment to patients suffering from COVID-19 disease.
The Trivandrum based SCTIMST is an Institution of National Importance under the Department of Science and Technology, Government of India.
Technically called "convalescent-plasma therapy", the treatment aims at using the immune power gained by a recovered person to treat a sick person. ICMR has given approval to the SCTIMST for carrying out the novel treatment.
The therapy, like blood transfusion, harvests the antibody from a recovered patient and ingest into a sick person. Helped by the antibody, the immune system mounts robust combat on the virus.
Source: DD News
Saudi Arabia calls extraordinary meeting with G20 energy ministers Friday to 'ensure energy market stability'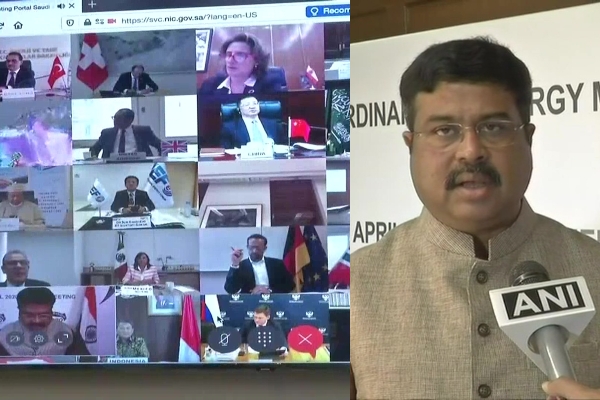 Saudi Arabia will host an extraordinary meeting by video conference on Friday for energy ministers from the Group of 20 major economies "to ensure energy market stability," an internal document seen by Reuters shows.
The call is scheduled for 1200-1420 GMT on Friday and will follow a virtual meeting on Thursday for OPEC, Russia and other oil producers to discuss cutting output.
Prices have fallen sharply due to the impact of the coronavirus and to the collapse last month of coordinated output cuts led by Saudi Arabia and Russia.
Source: Financial Post
ADB assures $2.2 billion support package to India for COVID-19 response
The Asian Development Bank has assured India $2.2 billion in its fight against the Covid-19 pandemic. ADB president Masatsugu Asakawa, who assured FM Nirmala Sitharaman of the multilateral lender's support in a call on Friday, commended India's decisive response to the pandemic, including a national health emergency programme.
Asakawa said the bank was committed to supporting India's emergency needs. "We are now preparing $2.2 billion in immediate assistance to the health sector and to help alleviate the economic impact of the pandemic on the poor; informal workers; micro, small, and medium-sized enterprises; and the financial sector," he said.
Source: The Economic Times
Fishing, Aquaculture Industry Exempted From Lockdown: Centre
The Union Ministry of Home Affairs (MHA) has exempted the operations of fishing (marine) and aquaculture industry from the lockdown imposed to prevent the spread of coronavirus, Punya Salila Srivastava, joint secretary, Ministry of Home Affairs said on Saturday.
Ms Srivastava said that MHA, on Friday, issued the fifth addendum to the consolidated guidelines dated March 24.
Source: NDTV